The majority of families that purchase land at Watagan Park are first time builders. Initially, they are apprehensive about the new experience and new challenges that lay ahead.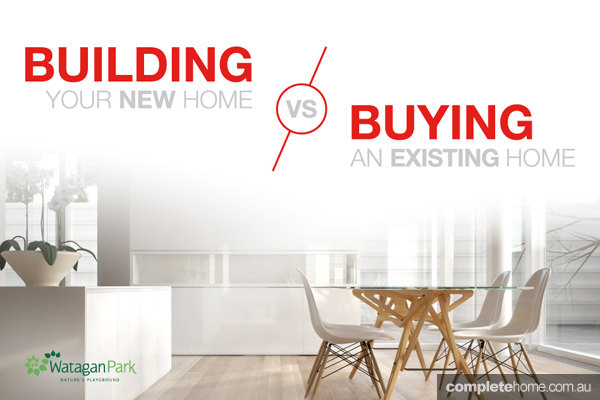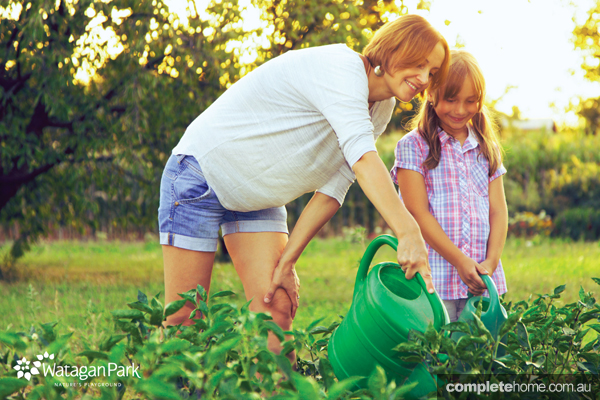 The thought of building a new home can be daunting for some and building your new home is quite different to purchasing an existing home. And let's face it — you don't do either every day.
Building your new home is an exciting journey with ups and downs and everything in between. But it is best to be aware of certain elements before you begin your journey.
To help you decide if building is for you we thought we'd compare the alternatives — warts and all — by explaining the pros and cons of both building your new home and buying an existing home.
Building your new home
Pros
The value of the completed property will almost always be higher than what it cost you, so you can take advantage of immediate capital gain from day one of moving in
In an estate you are surrounded by other new homes
Infrastructure like roads, parks, gas, water, electricity, NBN around land developments are all new
You're there from the beginning so you can design the perfect home that fits your family's needs
You only pay stamp duty on the land price component and not the price of building your home
Currently there are more government grants that are available for both first home buyers and non first home buyers
Cons
The time between purchasing your block of land and the time you move into you new home will be approximately 12 months (depending on when your land settles)
You need to consider where you're going to live while you're building your new home. This usually means renting while you are also paying contributions to your land loan or moving in with family (to save money)
New estates are traditionally located a little bit further out of metro areas.
The buying land / building process can seem a little daunting and confusing at times
Buying an existing home
Pros
You can move into your home within a relatively quick period (2-3 months)
It is something that many people have done before so it is easy to ask for advice from family and friends
An older home could have period charm and character
You only need to move once
Cons
You always need to fix/renovate something with an existing home
The plumbing and electrics are dated and if they need replacing it can be an expensive exercise
The design and floor plan is fixed
No seven year home owner warranty
You need to pay stamp duty on the final price of your home
You could be buying into unknown faults and to rectify could be expensive
Any renovations you need to do are from your own cash
To build or to buy, that is the question and one that only you and your family can answer. The secret with either option is to surround yourself with professionals that you can trust and that understand your desired outcomes.
If you're looking to build your new family home within a community where your kids can grow in the heart of Nature's Playground, then Live Outside The Box at Watagan Park.
Watagan Park is a unique opportunity to build a home at the foot of the Watagan Mountains, and only moments away from the beautiful Lake Macquarie – 50 minutes' drive north of Sydney. Our large blocks of land provide plenty of space for your family to live and grow in the heart of Nature's Playground.
Discover Watagan Park by visiting www.wataganpark.com.au or call 1300 888 888