Knotwood's innovative timber look-a-like aluminium systems combine the good looks of timber with the low maintenance of aluminium.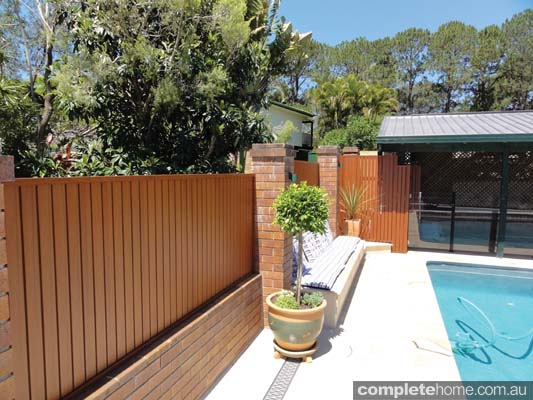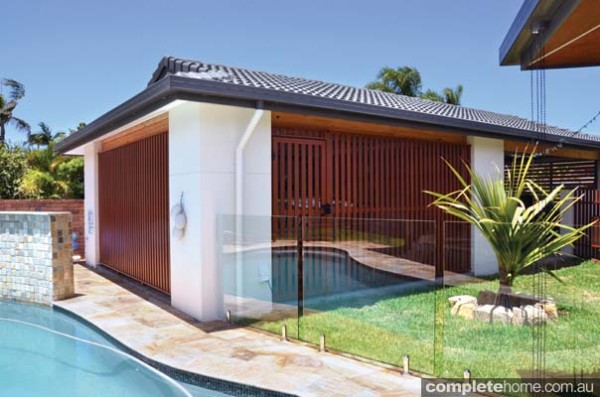 We all like the look of timber, but few of us want the constant maintenance that goes with keeping it looking brand new. For those who want a timber look that is a breeze to maintain and has all the appeal of natural timber, Knotwood produces a range of timber look-a-like aluminium systems that can be used in place of timber in virtually any application. Knotwood's aluminium systems come in a wide range of styles and eight timber-look colours. You can choose between horizontal or vertical styles or if decking is what you are after, there's two styles available from waterproof to conventional decking — this means that the look you create is completely up to you. In addition, Knotwood systems are fast, saving you on installation costs and, best of all, once Knotwood systems are in place, you don't have to sand and finish it. Knotwood ticks all the boxes.
The Knotwood range of products include aluminium privacy screens, fencing, decking, louvres and shutters. To make the task of matching your new screen or shutters to your home easy, Knotwood has designed its systems to complement any existing colour scheme. Knotwood products are available in any powder-coated colour, including all Colorbond colours, so you can be assured of creating a uniform, well-coordinated appearance.
Aesthetics is just one of the reasons these products are so popular. Their durability and functionality are equally prized qualities. As there is no timber used in the creation of Knotwood, the products won't fade, oxidise, rot, warp, split or crack — nor will they ever need repainting or varnishing. From the day of installation, Knotwood's appearance remains unchanged, making it a very low maintenance alternative — and you have the peace of mind that comes with knowing Knotwood is fully Australian made and backed by a 10-year warranty.
With eight distinctive Knotwood timber-look colours, you can find just what you are looking for, no matter what the design plan for your new deck and screening. And because Knotwood's slats come in various sizes, the systems can be customised to make both horizontal and vertical fences and screens, giving you all the versatility you need to create a look that is distinctly your own.
Knotwood is Australian made and owned, so when you support Knotwood, you support Australian families. Call your local Knotwood supplier for a free quote on 1300 KNOTWOOD.
For more information 
Knotwood
Phone 1300 KNOTWOOD
Email sales@knotwood.com.au
Website www.knotwood.com.au
"Aluminium Chic" from Outdoor Rooms magazine 18