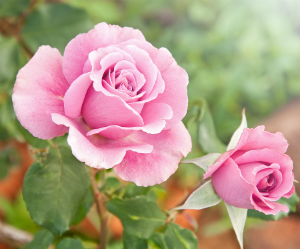 The modern-day rose garden — wander through a vision of paradise
If you are ever offered the chance to visit a professional rose breeder's garden, crack out the bubbly and celebrate. Hope that the day is warm and still, and then simply enjoy the thrill that comes from being surrounded by literally thousands of glorious rose blooms.
Glorious with good reason. Nature gave the rose good bones and then the rose breeders took over. In some cases these people have worked for generations — especially families like the Meilliands and the Noacks — to perfect their roses.
And these days 'better' means a great deal more than just drop-dead beautiful. The modern rose is breathtaking but it has also been bred with modern gardeners in mind. Yes, we love our gardens, but that doesn't necessarily mean we have hours of leisure time to devote to them. Nor do the vast majority of us have the option of hiring a horticulturalist (an expert rose pruner and sprayer) to care for some fussy old-fashioned roses.
Now, thanks to people like Reinhard Noack and his father Werner before him, we have options like never before. Roses that bloom from spring through to autumn. Roses that keep their foliage through winter. Roses that don't need to be sprayed to save them from diseases like the dreaded black spot. And above all, roses that are very happy to be given a going over with the hedge clippers instead of the secateurs and a 'how to' guide clutched in your other hand.
If you visit the Noack Rosen trial garden in Gutersloh (north-west Germany), you'll see the best easy-care roses in the world in a setting that is simply astonishing. These roses are magnificent, and not just because they happen to be part of a brilliantly designed series of landscape settings.
When you return home, you'll discover they are just as easily sourced in the southern hemisphere. They're known as the Flower Carpet roses and the only problem associated with them is the difficulty most people have deciding which is the best of a brilliant lot. Of course, you could just do what the Noacks do — grow and enjoy all of them.
ANTHONY TESSELAAR PLANTS
Website: www.tesselaar.com