Let the unique character of natural stone transform your home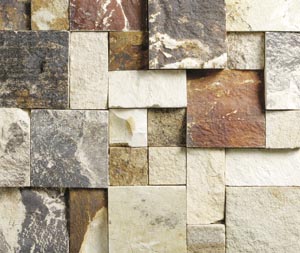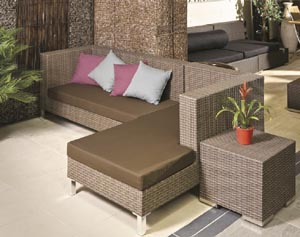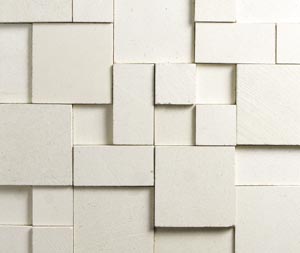 Rock 'n Stone offers a diverse range of natural stone accessories and lifestyle products which can be used to enhance both internal and external environments. Specialising in stone surfaces and finishes, the Rock 'n Stone range incorporates unique ideas for pool coping and waterline tiles, kitchen splashbacks, finishes for feature and water walls, and textures for bathroom highlights, including shower bases.
In addition to the stone surfaces range, Rock 'n Stone also offers a selection of outdoor accessories including antique pots and urns, carved stone statues and wall hangings, screens, water features, and most recently, a newly developed outdoor furniture range.
This new collection of furniture is woven from synthetic rattan. Both UV and weather resistant, it makes a stylish impact in any garden setting. The collection is comprised of day beds, dining table and chair settings, and pool-side tables in colours ranging from neutral to warm brown. Complementary patterned and coloured cushions are available.
While Rock 'n Stone offers the most diverse selection of stone finishes, it is the customised additions which clients appreciate the most. As the manufacturer and direct importer, Rock 'n Stone has the flexibility to customise its range to suit the individuality of each client, making each project truly unique. Clients can also call on the expertise of the in-house architectural team to design a customised water-wall.
Every stone product has a unique character. This is because each piece is made from the highest-quality stone, sourced from around the globe using time-honoured carving and sculpting techniques. This enables the natural 'imperfections' and variances in the stone to shine through, adding a point of interest to indoor and outdoor projects alike.
Rock 'n Stone's in-house team of architects provides a complete design service — suitable for both residential and commercial applications — which can provide everything from plant and product advice to project management. To view a portfolio of previous designs, contact Rock 'n Stone direct.