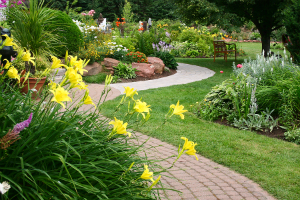 High quality bronze sculptures designed to add character to any garden 
Willie Wildlife Sculptures is dedicated to bringing you the finest garden sculptures to complement and enhance your house and garden. Each of Willie Wildlife Sculpture design pieces possesses unique characteristics through a stunning sense of style and simplicity, the use of the highest quality materials, outstanding workmanship and a touch of humour. 
Birdbaths are one of Wille Wildlife Sculpture's specialties and are designed to look superb from every angle in the garden. They are available in three sizes and designs include magpies, cockatoos, galahs, kookaburras, lorikeets, honeyeaters and willy-wagtails. Some designs are also available with just the bowls and are ideal for large open garden spaces but also suit smaller and more intimate areas, such as courtyards and balconies.
The sculptor, Will Wilson, was brought up on a farm in Western Victoria and studied at Agricultural College west of Sydney before pursuing his passion for wildlife. He spent time working in Kakadu National Park in Northern Australia followed by work on a private game reserve in Africa. He now works from the Bellarine Peninsula in Victoria, producing sculptural pieces that are sought-after by landscape designers and homeowners Australia-wide.
Will has chosen to cast his sculptures in bronze, using Australian foundries, so that they will not chip or rust. Bronze also has the benefit of being maintenance-free and impervious the effects of sea air. Most importantly, this makes the sculptures tomorrow's antiques and family heirlooms — prized possessions that will be around for future generations to enjoy.
In addition to the standard collections, Will Wilson is happy to discuss special commissions for either private gardens or public spaces.
For your free copy of Willie Wildlife Sculpture's new brochure you can call Will Wilson direct or you can view the new designs on the website.
WILLIE WILDLIFE SCULPTURES
Mobile: 0419 409 636
Website: www.williewildlifesculptures.com.au