Natural stone is easy to care for and will add a stunning new depth to your home.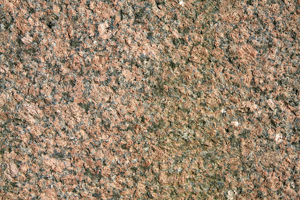 What is Natural Stone?
Natural stone is, as the name suggests, natural or pure stone. Including materials such as marble, granite, slate, sandstone, terracotta and limestone, natural stone is an organic material sourced from around the world and imported directly to Australia. Natural stone is different from composite materials such as Corian™, Silestone and CaesarStone, which are an amalgamation of natural stone such as quartz and man-made products such as resin and polymer. 
Why Natural Stone?
Natural stone has an innate beauty that is so striking it almost negates the need for other design elements. An all-white bathroom can be brought to life with the use of stone and an otherwise ordinary kitchen is given the wow factor through the use of a stone benchtop or splashback. 
We are now seeing natural stone used on such a variety of surfaces in the kitchen and bathroom — from feature walls and vanity basins to splashbacks and benchtops — that it has become easy to mix and match your stones to create a look that is seamless and timeless. And because each piece of natural stone is different, your kitchen or bathroom will be unique and exclusive. 
With technology advancing in the world of stone supply, sizes and shapes of stone are unlimited, making it possible to obtain totally seamless sections, which is perfect for domestic use, in particular the kitchen. The availability of stone and the relative ease with which it can be imported has opened a whole world of design. A wide variety of vanities and sinks is available in natural stone, the contemporary equivalent to the lovely old concrete sinks favoured in Australian laundries for decades. 
Durability is another factor that makes natural stone a popular choice. While materials such as marble, granite and slate can be porous, if they are installed, sealed and maintained appropriately, their durability is unmatched. Even when natural stone products do get a few marks and stains with time and use, they have a quality similar to that of old timber: the piece gets better with age and the marks and imperfections become part of the inherent beauty of the stone. 
Stone has the reputation of being a luxurious, sophisticated material. Even as natural stone becomes as accessible and affordable as other materials, its association with elegance and luxury remains. A well-maintained kitchen or bathroom that features natural stone is a huge drawcard for potential homeowners looking for a modern and elegant space, with little or low maintenance. 
Varieties Of Natural Stone

Marble
Marble is undoubtedly the most popular choice for natural stone. Its associations with elegance and luxury can be traced all the way back to the days of Ancient Rome.
Marble is available in a variety of tones and is usually heavily veined, with varying degrees of visual texture. Marble has been a popular choice in bathrooms since time began and is becoming increasingly popular in kitchens. The sleek nature of marble makes it perfect for splashbacks and benchtops, as well as floors and walls, allowing homeowners to create a seamless look by using the same material on the walls, floors and vanity tops or benchtops. 
Serpentine, another natural stone, often referred to as "green marble" (although it is not a true marble), is also used by marble lovers as it is a marble look-alike but not as sensitive to citric acid and other kitchen spills. Marble is vulnerable to acids and alcohol so spills such as wine and vinegar, beetroot, fruit juice (particularly lemon) or those telling red wine stains on the base of wineglasses will stain. 
For routine cleaning, sponge marble with warm, soapy water (ensure you use a mild, neutral detergent). Rinse and dry with a soft cloth. Marble will be protectively sealed during fabrication or installation and this should be reapplied, approximately every 12 to 24 months. Ensure you speak to your stonemason when purchasing marble to get individual detailed guidelines on how to care for your marble. 
Granite
Granite has an abundance of advantages that make it an extremely popular choice for homeowners, particularly in the kitchen. Granite is available in a variety of colours and finishes. It is durable and strong, easy to maintain, doesn't attract dirt, is heat, water and chemical-resistant and rarely stains or scratches. 
One of the hardest materials available (natural or otherwise), granite does not typically chip or crack. This type of durability makes it hard to go past granite for a kitchen benchtop. Dishes can be placed directly from the oven onto a granite benchtop and you can perform a variety of tasks without fear of damaging the surface. Granite also maintains its colour so, with proper care, granite can look as good in 10 years time as it does the day it was installed. 
All granite countertops should be sealed either at fabrication or installation. The sealant (or impregnator) will resist oil and other staining materials but will need to be reapplied every few years. It is generally recommended that you clean the granite benchtop daily with a soft white cloth and a neutral cleaner or specialised stone soap but again, speak to your stonemason at installation to ensure you know when and how to care for your granite. 
Sandstone
Sandstone is an incredibly beautiful natural stone available in a small variety of tones: creams, greys, reds, browns or greens. Sandstone is usually used relatively unfinished, maintaining its raw, earthy texture and is therefore best used for floors and walls, rather than functional applications. As sandstone is often considered an "outdoor" stone, cleaning is generally a bit less precious than say for marble or granite, although high-pressure cleaning is to be avoided as it can corrode the stone. 
Slate
Slate is becoming the "new black" in natural stone. Favoured by high-end architects and designers, the applications for slate have been increasing rapidly in recent years — from slate flooring and stacked-slate indoor and outdoor features to benchtops. 
Slate is incredibly versatile, easily splitting into thin, durable sheets, making it ideal for high-water areas like showers as it is also durable and waterproof. Slate comes in a variety of deep, raw colours, from grey to black to green. As well as proper sealing at installation stage, keeping slate free of abrasive particles will help you maintain your slate. Frequent sweeping, brushing (both with a soft bristled brush or broom) and damp mopping or wiping is recommended. 
Travertine
One of the most interesting natural stones, travertine becomes harder and firmer with age. Travertine can be finished and fabricated in a variety of ways leading to a variety of finishes. Before finishing the slab, the holes or cracks in travertine can be filled in a complementary colour or with clear poly-resin, or even in a contrasting colour, resulting in a variety of unique looks. 
Travertine is recommended for floors, vanity tops, basins and even benchtops. Wipe any marks or spills with a slightly damp cloth and then polish with a soft dry cloth. You could use a neutral cleaner or specialised stone soap or a mild dishwashing detergent and warm water for cleaning. Do not use vinegar, lemon juice or other cleaners containing acids; avoid scouring powders or cream cleaners which may contain abrasives. 
Surfaces

When you purchase stone for your kitchen or bathroom, whichever stone you choose, there are a variety of surface finishes available:
Polished: Gives a high-sheen, glossy appearance that brings the brilliant colours and natural grain within the stone to life. This type of surface is very smooth and nonporous. The shine on polished stone comes from heavy polishing, not from a gloss coating, so it needs maintaining. Polished stone is a great finish for floors and benchtops. 

Honed: Gives the stone a flat or very low-sheen appearance (although varying levels of sheen can be selected). Honed is often selected for high-traffic, high-use areas and is very smooth and often very porous. It should always be protected with an appropriate sealer. Honed-stone colours are less vibrant, more muted than with other finishes such as polished stone. 

Sandblasted: Sandblasted surfaces, including glass and stone, are becoming increasingly popular as they give a raw, organic look that is both natural and contemporary. To achieve a sandblasted finish, the stone is treated with a pressurised combination of sandy water, resulting in a highly textured surface with a matte gloss. As with all textural stone surfaces, sandblasted stone is porous and needs proper treatment 

and maintenance. 

Flamed: As you would expect, a flamed-stone surface is produced through the application of heat. During fabrication, the stone is heated and the crystals within begin to "pop", forming a rough surface. A flamed-surface is incredibly porous and must be treated and sealed. Even then a flamed surface is recommended for feature and low-traffic areas, as opposed to a benchtop or floor. 

There are also other, less common finishes such as Sawn (a finish achieved by the use of a gang saw on the stone) and Bush Hammered (where good old-fashioned pounding on the stone with a hammer produces varying degrees of texture).
Caring For natural stone: 
Many people are hesitant to use natural stone as they believe it takes more care than other materials but this is not the case. In truth, when properly installed, natural stone involves about the same level of care and maintenance as any other material. 
The best way to look after your natural stone is by using the old adage "prevention is better than cure". Preventing stains or scratching before they happen is a lot easier than getting rid of them after the fact. 
The first step is to ensure your natural stone is sealed and treated properly, prior to or at installation. For benchtops, have the sealant applied before installation or, if sealing after installation, use a high-quality, food-grade sealer. For wet areas like a bathroom, a penetrating sealer should be used. The sealer will need to be reapplied periodically (the regularity will depend on many factors: your sealer and stone choice, the location of the stone and the frequency of use). Once you, your stonemason or installer has prepared the stone, it is up to you to maintain it. 
Clean the stone surface regularly. Dirt and grit grinds into marble, granite and most natural stone, wearing away the finish so ensure your surface is kept clean. Wet mop or wipe regularly with very hot water, and a neutral stone cleaner or mild dishwashing detergent. 
In bathrooms, natural stone attracts soap scum so keep shower walls, floors, vanities, basins and bath walls clean with hot water and a specialised stone soap. Towel dry after washing to prevent mould and streaking. If the natural stone has succumbed to soap scum in the bathroom and gentle cleaning won't help, you can use ammonia but sparingly. Ammonia will, over time, reduce the sheen on your marble so only use it if gentle cleaning simply wont work. 
If stains and scratches occur, try to gently remove them. There are different methods for different stains and stone types. On granite, remove oil-based stains with acetone, mineral spirits or diluted bleach or ammonia (don't mix the ammonia and bleach!). Food stains can usually be removed with hydrogen peroxide or ammonia. With marble you need to be a lot more careful and avoid harsh cleaners and acidic cleaners, including lemon juice and vinegar. 
Small scratches, water spots and rings can be removed by buffing them very gently with steel wool, but larger scratches and deep, stubborn stains should be left alone until you can have a professional look at them and advise you. Don't risk ruining your surface with a "do-it-yourself" attitude. Virtually any stain or scratch can be fixed by a professional so don't try to fix a problem unless you are sure of what you are doing, or you may unnecessarily ruin the entire surface.