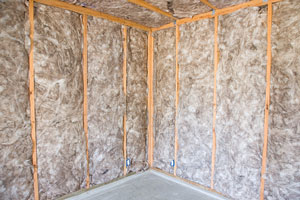 Now there's an energy-efficient medium that provides a clean, safe, fibre-free alternative to traditional insulation
Air-Cell offers superior thermal performance in a fibre-free, non-allergenic and non-itchy insulation medium. As Australia's leading thermo-reflective insulation brand, Air-Cell Insulation comes with more than 10 years proven product performance.
Flexible and versatile, Air-Cell has an innovative range of products to deliver high thermal efficiency, lowering building, heating and cooling costs by up to 50 per cent while helping to reduce greenhouse gas emissions.
Glareshield® is the most widely used Air-Cell product and is applicable for almost any roof, wall, and underfloor application. If you're building in steel frame, Insulbreak® will help you achieve thermal break compliance for steel-framed construction now required by the Building Code of Australia (BCA).
And if you're using a lightweight cladding material that requires vapour permeance, Air-Cell's new Permishield® range will do the trick as a revolutionary breathable thermo-reflective insulation.
Air-Cell Technical Manager Keith Anderson said Permishield® was a revolutionary product for cladded wall applications.
"Conventional building methodology requires a perforated sarking product as well as bulk insulation to be installed into the walls. And if it's a steel-framed wall then a thermal break product is also required. Permishield® is a revolutionary product that can achieve all this in one go, saving significant time in the construction process," he said.
Manufactured without the use of toxic chemicals and adhesives, such as formaldehyde, Air-Cell ensures a comfortable home without the risk of airborne fibres or compromising indoor air quality. And because it's fibre-free, there are no associated occupational health and safety risks to the installer or building occupier, meaning no protective gear is required when handling the material.
All Air-Cell products are stringently fire tested and are compliant with AS/NZS 4859.1 as required by the BCA.
For further information
Phone: 1300 AIRCELL (1300 247 235)
Website: www.air-cell.com.au