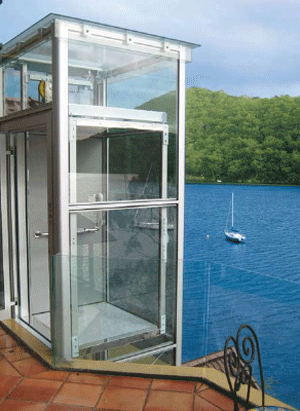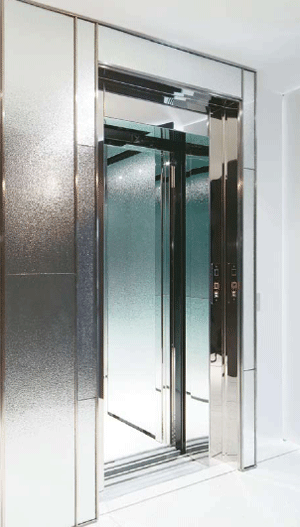 Compiled by Belinda Crestani
A progressive home is one of style, convenience and luxury. The addition of a home elevator can increase the value of the home while transforming a multileveled residence into a cohesive and polished space at the push of a button.
"Ten years ago, who would have thought that installing a quality European manufactured home elevator into a private home for not much more than the average swimming pool cost would be possible?" asks Dijana Vojvodic of Easy Living Home Elevators. That being said, the way of the future is certainly here.
Technology is growing, along with demand, and this drive in the market sees a new wave of designs, benefits and systems being created.
We talk to leading experts in the field of home elevators to find out the changing direction of this innovative market and future trends.
What are the key reasons for this growing popularity and market shift of home elevators?
According to Dijana, customers are starting to recognise the advantage of installing an elevator, especially in suburbs where councils are limiting the amount of space that a house can occupy, leading to the increasing numbers of multi-storey homes.
"Another key motivator for the increase in private residential elevators is the growing prevalence of technology," she says. "It is now becoming more common during the building stages for people to invest in state-of-the-art full-automation systems that control everything from sound and movies to security. The residential elevator has become an extension of this, another means of future-proofing the home for the technology of tomorrow."
How do emerging technologies affect home elevator trends?
Smart wiring or smart cabling in home automation systems are the most recent emerging technologies to become implemented in residential elevator usability. A person can remotely operate systems, such as the garage door or gate, security system, lights and air-conditioning from inside the lift, says Dijana.
Leading advantages
Dijana Vojvodic from Easy Living Home Elevators outlines the benefits
Added convenience
A residential lift makes life easier for elderly people who may no longer have the ability to go up and down stairs. All areas of the home become useable to them again, with a fully automatic lift providing access to all floors.
The lift is also an easy option for getting groceries into the house, instead of walking up and down the stairs carrying heavy shopping bags from the garage into the kitchen. The lift now does all the hard work.
Energy efficient
Nowadays, lifts are designed with optimum energy conservation features: low power consumption, reduced-start hydraulic system, and auto-off lighting in the lift car ensures our lifts have extremely low running costs. Our most popular lift is the DomusLift, which only requires single-phase power supply so it is simply plugged into your power point and off you go. It also uses less energy than your small electrical appliance, like a kettle.
Space saving
Low pit depth and headroom requirements combined with minimal footprint dimensions mean you have:
•No wasted space
•No deep excavation
•No ugly lift shaft protruding through the roof
Even Easy Living Home Elevators' tiny single-phase-powered, self-contained control cabinets reduce the lift area requirement. No separate machine room is required, optimising building space.
Take note
There's a variety of options that suit you
Alternative to Hydraulic
Bernard Edwards from Lift Shop: Move away from the more traditional hydraulic lift to the more sophisticated and energy-efficient electric traction lift such as Lift Shop's Supermec, which uses only 13 per cent energy of a hydraulic equivalent. The added feature of the Supermec is that it still operates if there is a power failure, offering further peace of mind for home owners.
Slide & Swing
Bernard Edwards: We've seen an increased interest in sliding doors as well as swing doors. With this in mind, Lift Shop will be adding this feature to our already-popular Elfo and Freedom range of swing door home lifts. This will give customers the choice of selection to satisfy whatever style or design they are looking for.
Dijana Vojvodic: An Easy Living Home Elevator can effectively turn your multi-level residence into a single-level living space at the push of a button, adding luxury, style, convenience and value to your home.
The economical DomusLift with swing landing doors is Easy Living Home Elevators' most popular model, with more than 90 different variations including the option of a self-supporting tower, which can be installed internally or externally to the home. The DomusLift has the looks that will turn heads and impress even the most discerning client.
With the perplexing number of lifts available on the market today, it is difficult to decide which one is right for you. We wondered how we could improve and evolve our Domus range and our quest took us in a new direction: the new sleek and stylish Domus Evolution is an affordable lift with automatic sliding doors.
Designed, engineered and built to suit the requirements of the Australian market, The Domus Evolution is suitable for both residential and commercial applications. Its features include lifting load capacities of up to 400kg, an optional self-supporting glass tower, and through-car lift arrangements. The lift only requires a minimum pit depth of 150mm and headroom of 2650mm.
Integration + Home Automation
Bernard Edwards: Integration with home automation systems is on the rise. Lift Shop increasingly works in with security and home automation specialists to give an integrated system and added peace of mind.
Dijana Vojvodic: Fully automated smart houses that control lighting, air-conditioning, blinds, doors, security systems, garden irrigation, integrated sound system with speakers in every room and cabling for phones and computers are increasing in number, meaning lifts can be integrated as well. When the home owners come home it is as simple as swiping the smart card and the security system turns off, the garage doors open and the lights and air-conditioning are activated as the lift automatically goes to the foyer, ready to take people to their selected level within the house.
It's all in the finishes
Bernard Edwards: Lift Shop continues to offer a large range of finishes including coloured stainless steels, aluminium composite panels, manufactured stone floors, plain or glass doors, stainless-steel cabins, decorative glasses, aluminium or stainless-steel shafts and huge flexibility in sizing. Architects and designers appreciate our ability to customise and work with them to get exactly the finish being sought.
What's new?
FROM EASY LIVING HOME ELEVATORS
Whether you are renovating or building a new home, installing an elevator is the perfect choice, says Dijana. "An Easy Living Home Elevator can effectively turn your multi-level residence into a single-level living space at the push of a button, adding luxury, style, convenience and value to your home," she states.
Residential elevators used to be confined to the disability and aged-care markets or very high-end homes, but over the past several years the demand of residential lifts sold and installed Australia-wide has increased dramatically within the market place as consumers begin to recognise the advantage of installing a home elevator.
Both developers and the high-end professionals in the baby boomer generation are leading the market shift. There are a lot of owners and investors who are seeking to improve the value of their properties, with the majority of them located along the seaboard. Many developments are also taking place, with townhouses, duplexes, penthouses and retirement villages incorporating a must-have private residential Easy Living Home Elevator into each unit.
Whether you are renovating or building a new home, installing an elevator is the perfect choice, says Dijana.
SUPERDOMUS LIFT
Options, space efficiency and design flexibility — the SuperDomus lift from Easy Living Home Elevators has got all the features for those who demand the best.
It's a "premium" that can be installed within your residential or commercial application, with automatic sliding doors in stainless steel, higher lifting load capacities of up to 500kg, optional self-supporting glass tower, through-car lift arrangements, and still with the lowest pit and headroom dimensions of any fully automatic home lift available. The SuperDomus lift from Easy Living Home Elevators has all bases covered.
The SuperDomus lift only requires a minimum pit depth of 230mm and headroom of 2650mm. These low pit and headroom dimensions are very popular with builders, designers and architects, because of the ease of incorporating the Easy Living Home Elevators designs into new and existing projects.
With the SuperDomus lift, you are not stuck with "standard" finishes and sizes — there is a vast choice from 192 different models in the SuperDomus standard lift range, or we can offer a customised lift size to suit your application.
Our lift finishes from the large standard range including our lightweight granite stone flooring selection, various types of stainless-steel colours and textures, mirrors, glass and more than 230 RAL colours can be easily accommodated, or the lift car can be fully customised to suit your taste and application.
Every SuperDomus lift is designed and built to meet or exceed the strictest lift and building safety guidelines, ensuring long-lasting reliability.
THINK 4 ELEMENTS
According to Dijana, choosing a suitable style of lift to match an individual's desire for their ideal vision is easy when weighing up four key elements: design, economics, space and technology.
Easy Home Elevators offers a variety of lift designs, but does incorporate these four key elements in Australia's most popular elevator, the DomusLift. The Domus Evolution was developed based on consumer demand and encompasses the ultimate in stylish and innovative design. It has stainless-steel sliding doors and the lowest pit and headroom dimensions of any fully automatic home elevator available, while still being extremely affordable. "The Domus Evolution has all bases covered," says Dijana.
ENVIRONMENTAL IMPACT
EcoOil: A greener solution from Easy Living Home Elevators
In today's environmentally conscious society, Easy Living Home Elevators offers a safe and cost-effective line of natural and organic biodegradable hydraulic fluid called EcoOil.
This new biodegradable hydraulic fluid saves energy, lowers green-house emissions, and assures maintenance reliability, easily replacing the traditional hydraulic fluid.
This EcoOil fluid, based on synthetic saturated esters, is zinc-free and derived from renewable raw materials, with additives especially selected in order to obtain a non-toxic biodegradable product. Featuring a higher performance than traditional mineral fluids or other commercial biodegradable fluids, EcoOil lasts three to four times longer than traditional mineral oils.
From Liftronic
Creative multi-level residential designs demand a novel approach to moving people through their home. Liftronic Pty Limited, an Australian-owned and -operated supplier, uses its 25 years of experience in the market to supply a range of vertical transport options for its clients.
Liftronic offers one of the largest ranges of architectural finishes to blend in with interior designs. Liftronic's niche is its ability to custom design elevators to clients' requirements. This capability comes from 25 years of Australian engineering experience with the company's in-house design and drafting team.
Many of these designer installations are in service in many prestigious properties around Australia.
Easy Living Home Elevators
Tel 02 8116 1500
Website www.easy-living.com.au
Liftronic
Tel 02 9666 3922
Website www.liftronic.com.au
Lift Shop
Tel 1800 440 714
Website www.liftshop.com.au