Having trouble deciding which windows and doors will be best for your home? It's time for you to visit the sensational JAG windows showroom in Doveton, Victoria, to select the ideal windows and doors for your project.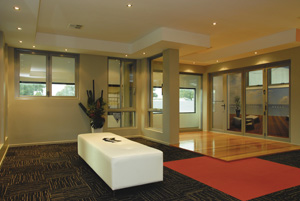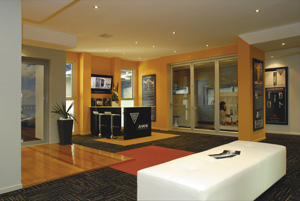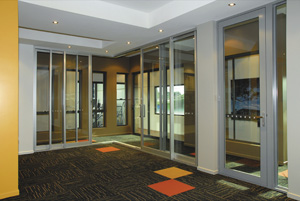 JAG Windows specialises in the custom manufacture, supply and installation of windows and doors for Melbourne's designer homes. As the manufacturer of the Vantage, AWS Commercial and ThermalHEART brands, JAG Windows offers some of Australia's leading residential and commercial aluminium window and door systems.
With the recent move towards six-star housing in Victoria, the correct selection of windows and doors has become an increasingly important factor in any home building or renovation project. JAG windows specialises in offering technical advice around window selection to help you achieve the energy-efficient standards you desire for your home.
Energy-efficient window systems are a major feature in JAG's recently completed award-winning showroom. The showroom, which was recognised as best in class at the 2010 Australian Window Association Design Awards, incorporates a wide selection of Vantage Residential, AWS Commercial and innovative ThermalHEART window and door systems. A range of glass options are showcased, giving you the opportunity to see firsthand how different glass and frame options will appear.
The as-built installation of the windows and doors lets you see, touch and experience JAG's comprehensive range of windows so you can make educated decisions regarding the right system for your home.
Selecting colour, hardware and glass options is hassle-free with a range of displays that makes it easy for you to see and touch different options.