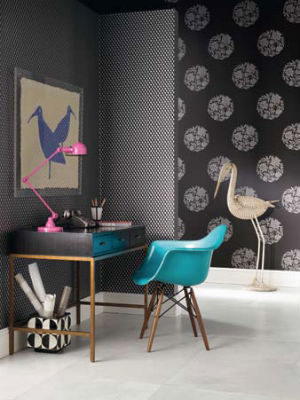 Cachet is an extensive collection of sumptuous and sophisticated fabrics for blinds with a comprehensive range of colours, transparencies and textures. The collection includes everything from clean, modern whites to rustic, natural creams and browns, dramatic charcoals, warm reds and rich, elegant yellows and greens.
Mermet has created more than 100 fabrics in nine original textures, designed specifically to suit the Australian environment. In a unique approach, the Cachet collection is divided into eight colour swatches, with each fabric sorted into complementary shades designed to match or co-ordinate with specific colour schemes. Simple, yet innovative, the colour range approach was developed by Mermet in response to research showing that the first step to choosing blinds is selecting colour. All Cachet fabrics are yarn-dyed for richer colour and texture and are suitable for any interior roller blind, roman blind or panel glide.
They are available in a choice of transparencies, from gorgeous, linen-look transparent fabrics that let the light flow through for a softer setting, or translucent textiles creating interest and intrigue with multi-dimensional weaves, through to a comprehensive range of blackouts for privacy or creating a backdrop for a bold statement. Already a world leader in transparent sunscreen fabrics for blinds, Mermet has brought its brand of style to this exciting collection of contemporary weaves and textiles. RANGE More than 100 fabrics are divided into eight complementary colour palettes: Whites, Neutrals, Yellows, Greens, Pinks, Lilacs, Browns and Charcoals.
For more information, contact Mermet Australia on 03 9770 3888 or visit www.mermet.com.au/cachet