While Ingenious works all over Australia and even overseas, its heartland is the Sunshine Coast.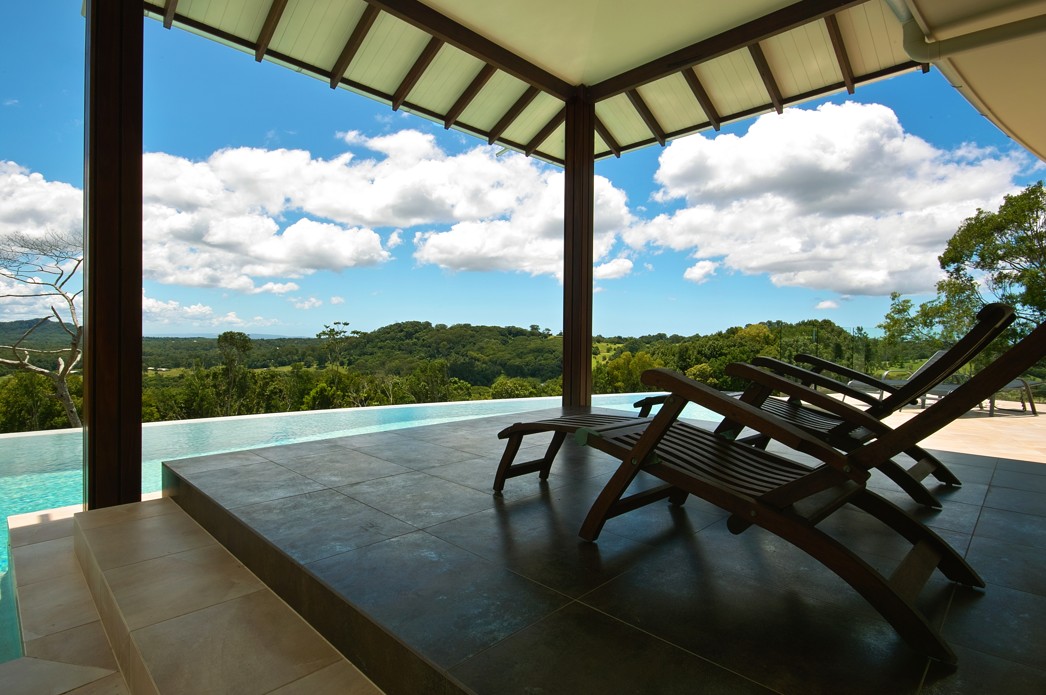 There is a lot of development happening up there and the climate is judged to be the best in Australia. As a consequence, the area features some stunning homes. 
As is often the case for Ingenious, the client was a plane ride away, in this case a long plane ride; Dubai! So a lot of communication was done by email and digital documentation."The clients had chosen a design from David Reid Homes called Baja but they had very clear ideas on how to up-spec it to their personal requirements," said Ingenious system designer Deanne Axelrad. 
Ingenious had to be very sharp on the clever stuff for this house. The client wanted multiple control access points. "This meant we had to not only choose multiple locations, but also different types of controls to suit the location without stressing out the builder."
A key decision was the OZiQ screen for the kitchen. As in most Australian homes, this house revolves around the kitchen, and particularly when you live on the Sunshine Coast, the kitchen often flows to the outside. "In fact most of the projects we work on in Queensland are increasingly having outside kitchens and in the past year, outside living rooms with fireplaces and entertainment systems have also been features," said Alan Lawson, Ingenious' head visioneer explains. The OZiQ screen is a very clever screen. It runs as a 24-inch TV with satellite and normal TV channels but at the touch of a button it is also a PC.
The really clever bit is that it is a touchscreen PC so you only have to touch the screen to control it. "Given the ability of the OZiQ to turn into the ultimate control panel," said Andrew Roach, Ingenious systems architect, "we had space to custom-build a control panel to meet all the client's needs and more. For instance, the clients can control everything in the house, surf the web and check the weather on the screen while the coffee is brewing — all while standing in the kitchen! Plus you can even see who is at the front door on the same screen when the doorbell rings.
In other locations around the house, Ingenious used Crestron and Clipsal colour touchscreens. Two Speaker Craft MZC66 units create 12 zones of distributed audio and video controlled by keypads. Aim 1 Speakers were fitted through four bedrooms, pool courtyard, teppanyaki courtyard, living/dining room, kitchen, entrance foyer, office, home theatre and mezzanine living room.Ingenious installed a Sonos digital music system with Maxtor network attached storage device — imagine an audio system that allows everyone to listen to their favourite songs in different areas around the house. No more arguing about what to listen to, just go to
a different area and listen to what you want.
The multi-zone controllers with Ex-Pads from Speakercraft also allow anyone to have their choice of entertainment anywhere they desire and access up to six different sources. So you can connect your MP3 player such as the Sonos or your iPod, DVD, CD, satellite, VCR or any source of audio or video, and control
them individually with the touch of a button.
The home theatre room for this house was wired for a plasma and projector and is controlled with a Crestron wireless touchscreen. In fact, all of the AV source equipment was integrated into the home theatre for easy distribution throughout the house. Now they don't call it the Sunshine Coast for nothing, and given the big windows in this house, automated blind control was an easy decision — unless you want to have a member of staff just to look after the blinds!
Alan advises "home automation technology should simplify your life, not complicate it. Technology should protect you, entertain you, keep you comfortable and give you more free time for the things that really matter. Some of today's homes are truly complex facilities." So how do you integrate all the different electronic equipment and systems throughout your house, and make them work for you, not against you?
Ingenious advises that one of the easiest solutions on the market currently is Total Home Technology from Crestron. This system really makes home automation technology practical and easy to use, All you need then is someone smart such as Ingenious to show you how easy it is.