What does your bathroom say about you? The bathroom is the most intimate space in our homes, bursting with potential to express your individuality. The new additions to Acquaclassica's bathtub collection offer you that freedom.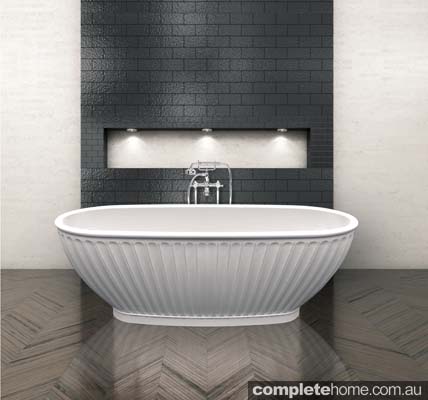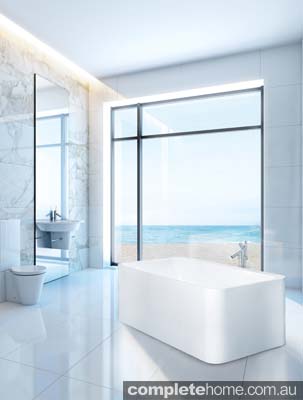 Each exquisite piece is handmade from Cian Solid Surfacing, an advanced blend of acrylic-modified polyester resin and mineral fillers. The colour throughout this material is free of air and voids, meaning the surface of every bath is 100 per cent non-porous and homogenous. And, because each bathtub is exceptionally resistant to stains, scratches and thermal shock, you can be sure the centrepiece of your bathroom will never fail to make an impression.
Everything about an Acquaclassica bathtub has been designed to embrace style and quality with uncompromising passion, from the unique integrated waste overflow system built into its walls to the generous inner proportions that let you indulge in a long, relaxing soak.
Acquaclassica offers standout designs for every bathroom style. For classic luxury, the Faience bath features an intricately detailed exterior with a double oval interior to echo the natural curves of the human body. The Avantage rimless bath makes a bold statement with its square form, while the Nefertiti echoes the shape of a shell to bestow a natural aesthetic.
Acquaclassica baths are available in a choice of silk matte and gloss finishes and come complete with a 10-year warranty, so you can relax knowing that your bath will retain its beauty for many years to come.
FOR MORE INFORMATION
Acquaclassica
Address 481 Burke Road, Hawthorn East Vic
Website acquaclassica.com.au
Phone (03) 9821 0266
Originally from Kitchens and Bathrooms Quarterly magazine, Volume 21.3