Boutique kitchen and bathroom retailer, Acqua Classica, has an eye for items that turn the ordinary into the extraordinary. And the exciting new additions to its bathtub collection are no exception.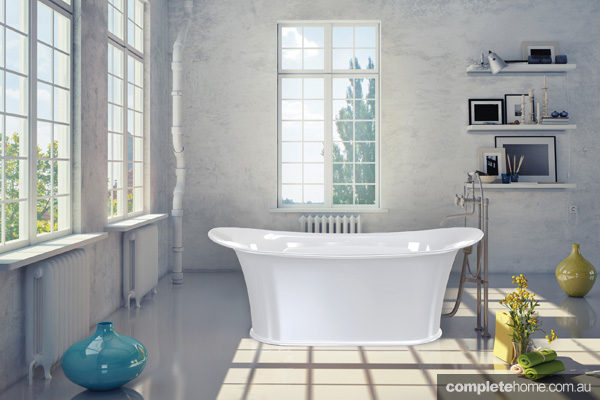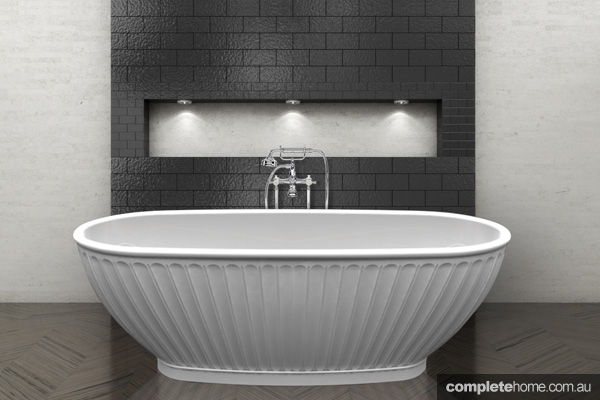 Handcrafted from Cian Solid Surfacing, an advanced blend of acrylic modified polyester resin and mineral fillers, the Faience and Vinciamo baths are like sculptures for the bathroom that invite you to look, touch and soak in pure style.
The Faience bath draws inspiration from classic detailing on porcelain and ceramic. Its intricately moulded exterior will put it centre stage in any space, while the internal double oval interior echoes the natural curves of the human body, making it perfect for a long indulgent soak.
The Vinciamo bath, with its intricate pattern and design, is a bold statement in bathing grandeur. Marrying the ever-popular bateau style with delicate plinth detail, the bath will define any bathroom space.
Acquaclassica baths are available in a choice of silk matte and gloss finishes, and come complete with an integrated waste overflow system built into their walls.
Their sculptural design is matched by exceptional material qualities that position each bath as the ultimate bathing vessel. Cian® Solid Surfacing is a colour throughout material free of air and voids, meaning the surface of every bath is 100 per cent non-porous and homogenous.
Each bathtub is remarkably resistant to stain, scratches and thermal shock, and will never yellow. So you can relax knowing that your bath will retain its beauty for many years to come.
FOR MORE INFORMATION
Acqua Classica 481 Burke Road, Hawthorm East Vic
Phone 03 9821 0266
Website acquaclassica.com.au
Originally from Kitchens and Bathrooms Quarterly magazine, Volume 21.2