Warming solutions for your home this winter.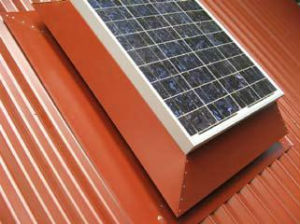 While the cold season may be cause for those in the hotter states to enjoy some respite from the relentless heat, the dawn of winter usually drives those living down south to start chill-proofing. Despite the internationally perpetuated urban myth that Australia is sunny and warm year round, poor designs of the past mean we are far less prepared for our natural conditions (hot or cold) than we should be. Whether you're renting, buying or retrofitting your existing home, putting some thought into how your living environment copes with winter will quickly pay off in terms of bills and comfort, every time.
Get real: A winter-proofing plan should start by taking the time to honestly assess your overall situation. Consider three key factors: how you live in your house, the size and tools you will require to heat it more effectively (and the budget you have available to do so) as well as your overall goals, including — but not limited to — the obvious delight of staying warm.
Zoning: Zoning is the process of getting realistic about your daily habits and linking these habits to your heating plan. If the spare room is used only on the odd occasion, that "zone" becomes a lower heating priority. If all your time at home is spent in a combined kitchen/living area, put more focus on heating this space than, say, an underutilised dining room. By dividing the house into zones you'll lower your bills, focus your efforts (and budget) and cut the wasted emissions that come from heating an area you're not using.
Size matters: No matter what the myths say, size counts. Your heating plan should incorporate the right-sized tools for the job as well as the right type of heating devices. If you're investing in heaters you'll usually be choosing between radiant or convective. A radiant heater, which heats people and objects through a direct hit of heat, will work well in a draughty room where warm convective air can easily slip away. It will also work well in a bathroom. It sounds obvious, but make sure you turn the heater off when you leave the room: most of us have heard the tale of the friend of a friend who set fire to something by leaving a radiant heater unattended — it's all too easy to do. Convective heaters, which warm the air and circulate it throughout a room, work well in a small space. In a large room you may need to use a combination of both. Of course, if you're building, you will want to design your house to minimise the need for heating overall (see "Lowhanging Fruit").
Get some goals: There's nothing like a few goals to keep you motivated through a change in habits. Programs like Save Power (www.savepower.nsw.gov.au) or 1 Million Women (www.1millionwomen. com.au) offer tools to help you count the cost of your actions in dollars, emissions or both. As Save Power shows, the savings soon add up: zoning the heating can save a typical three-person home around $60 a year and 3000kg of carbon pollution.
Low-hanging fruit: It's smart, not lazy, to start with the easy options. To make a statement about renewable energy, switch to green power (www.greenpower. gov.au). For about the price of a cup of coffee a week, this is one of the easiest ways to cut household emissions. Most programs will offer a choice of how much renewable energy you'd like to use to power your home; obviously, try to get as close to 100 per cent as your wallet will allow. Next, consider the star ratings of any new appliances. At the time of writing, the validity of star ratings was being questioned due to some unethical producers. Hopefully, investigations and a system overhaul will leave this useful program intact. www.energyrating.gov.au Once you've covered these basics, delve deep into your heating options: gas vs electric; creating thermal mass; insulation and double glazing.
Good gases: A gas heater will produce about one-third of the greenhouse emissions as the standard electric heater. If you're building it's a great choice, but retrofitters hoping to save money (and/or emissions) should investigate this option, too. The price of getting gas connected depends entirely on whether there is an existing gas line to your house. Expect to pay a couple of hundred for installation if there is, up to $2000 if there isn't. Even if the installation bill hurts, it's an investment with an immediate pay-off: lower energy bills and an escape from less efficient electric heating. Renters with a gas point should hunt around for a basic gas heater. Don't rule out asking friends for a loan: you'd be surprised how many have a functional gas heater tucked away in their shed just waiting for the day they move into a gas-powered rental or convince their landlord to cough up for the connection fees. As you happily stroll off with their baby, remind your friends they can save up to half a tonne of greenhouse gas a year by wrapping their electric hot water tank in some sort of insulation to get it running more efficiently. It may not keep them warmer in winter, but they can use the money saved to buy an extra jumper.
Thermal mass: If you're building from scratch in a colder area, make sure your builder and architect or designer utilise principles of thermal mass, a simple way to capture the valuable and free winter sunlight. By positioning thermally dense features such as a polished concrete floor or masonry element around a fireplace so they capture sunlight during the day, you get a heat boost in the evening as the heat releases naturally from the concrete when the winter temperature drops. While this is a great way to create effectively some free heat, thermal mass won't work for all locations and conditions. A good designer will know how to maximise the principle within your local micro climate.
Insulation: Despite being bandied about like a swearword by the Federal Opposition after the failures of last year's government-subsidised installation scheme, the fact remains that insulation is an excellent solution for heating your home efficiently. Ceiling insulation should save as much as 35 per cent of heat loss. According to the Federal Government's Cool It brochure, uninsulated walls account for a further 15–25 per cent loss, with a further reduction in heat loss if you also insulate under the floors. While it's impossible to secondguess what will happen with the government's insulation program — other than heavier policing — you can insulate in many ways besides having an installer come out and do the roof or walls. Curtains are obvious insulators. While renters may disregard good curtains as too much for their budget, it's worth keeping an eye out for second-hand ones. Many renovators upgrade simply for looks, which means you can often pick up curtain bargains. Thick curtains are definitely a good investment if you own and they always insulate most effectively when a pelmet is attached above (think of this like a "lid" that pushes warm rising air back down to where it's useful). Rugs and carpets are also great insulators and, while you can break the bank on either option to get the look and feel you desire, renters and cash-strapped retrofitters alike should be able to find something on a tiny budget by looking online at sites such as www.gumtree.com. au. While you're covering up, don't forget the walls, especially those that are south-facing. Large woollen hangings can help reduce heat loss in winter — perhaps those 1970s' macramé devotees knew more than we realised!
Double glazing: Windows may be the eyes to your home's soul, but nonetheless you'd like them glazed over. Double glazing cuts down noise, reduces heat loss in winter and, of course, heat gain in summer. Going the full enchilada isn't cheap, but it's effective and worth considering if you're building (or retrofitting). Windows have their own energy rating scheme — see www.wers.net. Rather than despair if you're Opposite: Ethanol fireplaces are chimney free, easy to install and operate. Denatured ethanol (or metholated spirits) is a clean-burning renewable liquid fuel . This stylish model is from Blu Box Fireplaces www. bluboxfireplaces.com.au. Above: Before you turn on any heating, add another layer of clothing, rug up and fill up the hot water bottle. IN FOCUS renting or your budget won't stretch as far as double glazing, check out the more temporary but effective measures such as ClearComfort window membranes. (For a full description of how to install this product see the rental retrofit story in your back issue of Green Living Vol 1 No 3.)
Budget busters: Of course, it's nice to have a big fat building or renovating budget, but it's good to know that some of the simplest things you can do to keep your home warmer can be had for next to nothing.
Mind the gap: Regardless of your budget, you will want to seal any gaps to keep your highly valued heat in. In his poorly laid-out but information-dense book Making Your Home Sustainable (Scribe), ACT's retrofitter extraordinaire, Derek Wrigley, relies on a trusty incense stick to detect the gaps around doors, windows, bands, chimneys, exhaust fans, skirting boards and wooden floors. Those feeling too lazy to add sealing strips, paper or plastic film over draughty spots should certainly heed Wrigley's advice: "Every leak of expensively warmed air to the outside is lost money and every leak of cold air into the room has to be heated again. If draughty spots still persist despite your best efforts, at least make sure to position your favourite lounge chair out of the way of any cold blasts. Alternatively, you can have your home professionally scanned for leaks by a thermal camera (www.energyleaks.com.au).
Layer up: Too often we aim to heat (or cool) our home while failing to also dress appropriately for the season. Don't forget to add your own layers: throwing on an extra jumper or a blanket on your lap while watching TV can often eliminate the need to crank up the heater.
Orient yourself: Of course, the ultimate budget buster is to utilise the warmth of the sun itself to heat you. If you're building, make sure your builder uses passive solar principles to ensure the "zones" you'll most use in winter are the ones that capture the winter sun. Remember, just because your house is passive, you shouldn't be. All occupants keen to maximise the heating potential of their home should make it a habit to open the curtains during the day to let sun in and close them as soon as the temperatures cool in the evening to keep the valuable free warmth inside.
Smart design: One of the joys of the evolution of Green is the plethora of smart designs now on the market to help you become warmer and greener simultaneously. Solar air heaters like those produced by www.smartroof.com.au or www.solarbreeze.com.au will push solar-heated air from your ceiling space back down into living areas to help you stay toasty warm, while Eco-Smart Fires (www.ecosmartfire. com) has a range of open fireplaces that run on methylated spirits, a renewable energy that burns clean and is readily available. One of the boons of these sleek-looking inventions is their portability: many items in the range can move with you.
Hot air rises: While savvy designers continue to find smart heating solutions, some of the simplest heating options have been around for decades. When thinking about heating, it's good to remember the trusty ceiling fan. Simple to install, cheap to buy and eco-friendly (you switched to green power, remember?) a ceiling fan will heat by simply pushing the hot air back down from the ceiling. Keep it on low and remember to turn it on only when you need it.
Comparing Heat Solutions
Running Cost
 Greenhouse Emissions
 Low  Very low  Low  Low  Low  Low (make sure to use a
sustainable timber)
 Medium  Medium  High High   Medium  High
System Type
Hydronic zoned with wood/solar heat source
(see www.solarhydronics.com.au to learn more)
High-efficiency natural gas
(including ducted/central)
Slow-combustion wood heater
Reverse-cycle heat pump
Electric portable heaters
In-slab high off-peak electric