A fireplace is a feature, a focal point of the room or the house itself.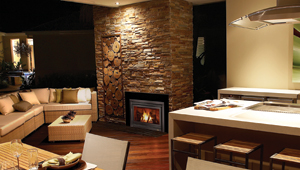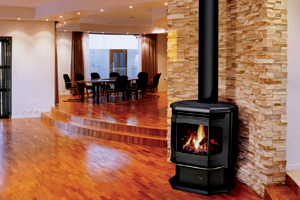 It also encourages friendship and warmth. A customer of heating specialist Woodpecker once said: "Even when the house is empty, I never feel lonely when I'm beside my fireplace."
Woodpecker has been in the heating industry and on the Mornington Peninsula for more than 25 years and supplies and installs a diverse range of quality products for inside and out. The company supplies gas log fires, balanced flue gas log fires, wood combustion heaters, outdoor heaters and fireplaces and designer gas fireplaces in addition to ducted central heating, ducted reverse-cycle air conditioning, underfloor heating systems, hydronic wall-mounted panels and electric radiant panel heating.
Each of these systems is available in many different sizes and models, all with their own heat output and characteristics. Woodpecker will even help in the design so your heating feature will be unique.
"Not only do we sell all types of heating and cooling — internal and external, residential and commercial — but we sell proven major brands," says Woodpecker's Collette Frankland.
"Woodpecker is a place to see and feel all these forms of heating and cooling. We have purposefully built our showroom to be interactive — we have set up our displays in different textures such as tiles, stone, paint and laminate and used quality materials and finishes such as Porter's Paints to Italian marble mantels.
"We have set up multitudes of fireplaces to show different designs and layouts so customers can feel and visualise how these fireplaces can look and feel in their own home. We also constantly evolve and change these designs to keep up with trends and different looks such as traditional, contemporary and modern.
"We have created a one-stop shopping experience for customers' whole home environment needs."
Woodpecker offers choice, advice and variety, from the beginning of the purchase through to the end of the installation.
"We have gone to a lot of effort to train and source experienced staff who have not only technical knowledge but construction knowledge," Collette said.
"We have our own full-time plumbers and access to a huge variety of tradespeople to install these fires and we can project-manage the whole installation. If required, we come to your home for a onsite quote and inspection; we only want to supply a product that we honestly believe will achieve our customers' wishes."