Natural water features can create a beautiful atmosphere and effect in any outdoor design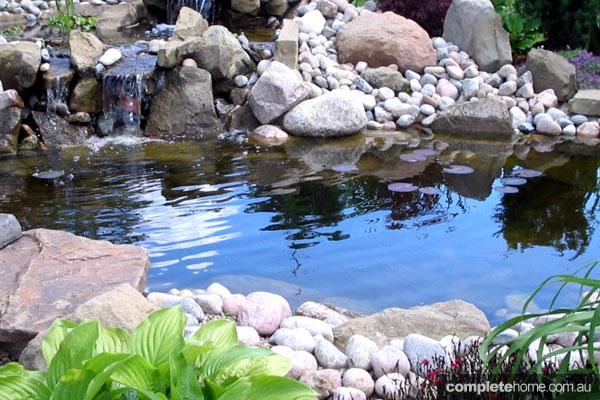 We like the design of this pond – the surrounds of stone and pebbles and addition of levels achieves a natural effect. It looks as if it has always been there, and is a beautiful feature.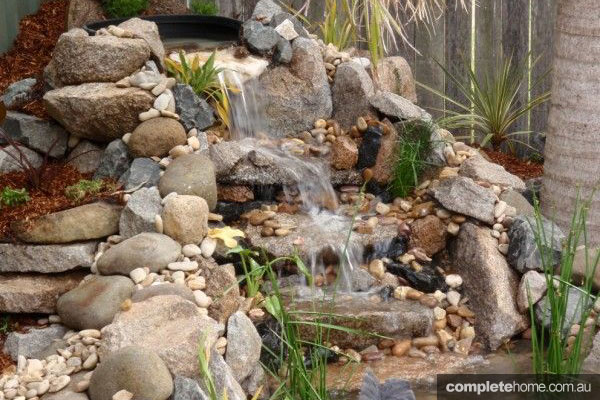 Waterfalls can be over-the-top in today's contemporary styles – we love the way this one is constructed to look as if it is from a bushland creek. Laid back and lovely.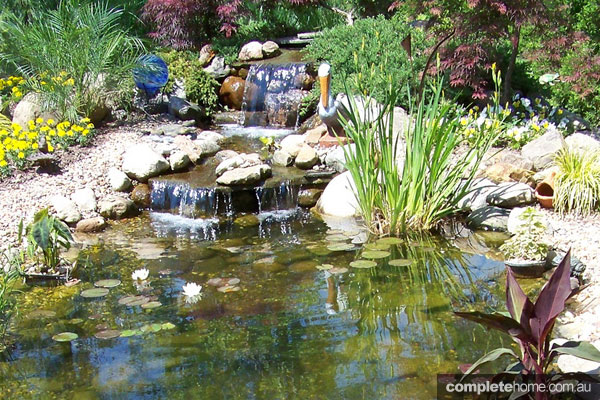 The planting used in and to surround this pond is perfect – from the lillies and reeds in the water, to the flowering bushes surrounding. Perfect combination, bringing life to this backyard.
Written by Lauren Farquhar