These clear-edged glass systems will ensure your outdoor living area can be enjoyed in any weather
Clear Edge Glass Systems' clear-edge glass door and window systems are specifically designed to enclose balconies, patios, outdoor entertainment areas, pool houses and alfresco areas, ensuring that no matter the time of year or weather conditions you can enjoy your outdoor living area.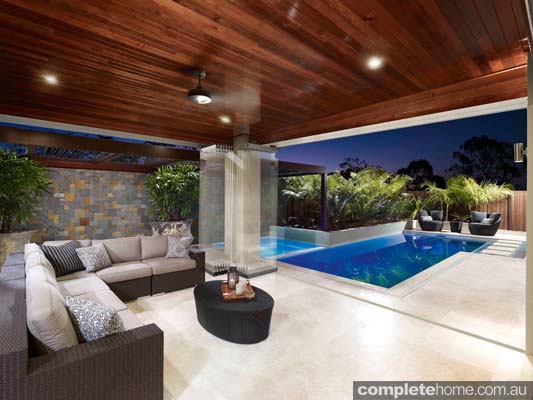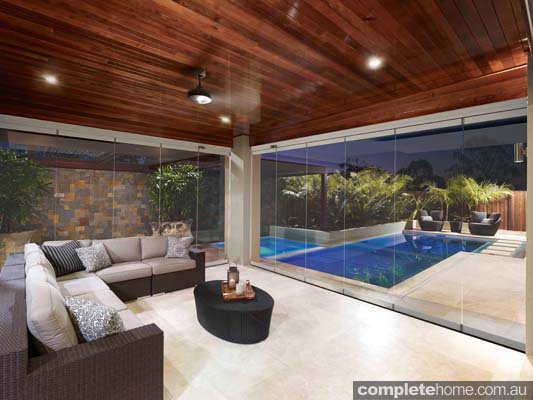 One simple installation and the systems can be used in three different modes:
Fully closed – when the glass panels are closed they form one large glass expanse, creating a fully enclosed room
Partially open – choose to open anything from one to all panels or stagger panels to allow air-flow.
Fully open – as a fully retractable system, the glass panels stack away completely. Totally re-open the room to its original form with seamless flow from outside to inside
The use of clear-edged glass with no vertical frames ensures views are never interrupted—open or closed. Home owners can equip and furnish this space however they desire, assured that Clear Edge Glass systems offer full protection.
For more information
Clear Edge Glass Systems
Address 20/32 Silkwood Rise, Carrum Downs Vic
Phone (03) 9770 8164
Email info@clearedgeglass.com.au
Website clearedgeglass.com.au