These Sydney homeowners need only venture to their small yet tranquil backyard for moments of quiet contemplation or entertaining nights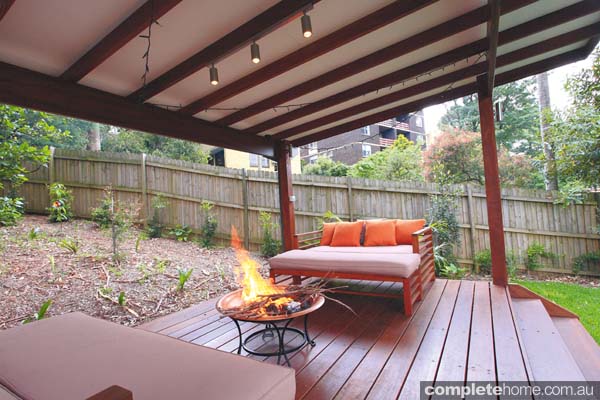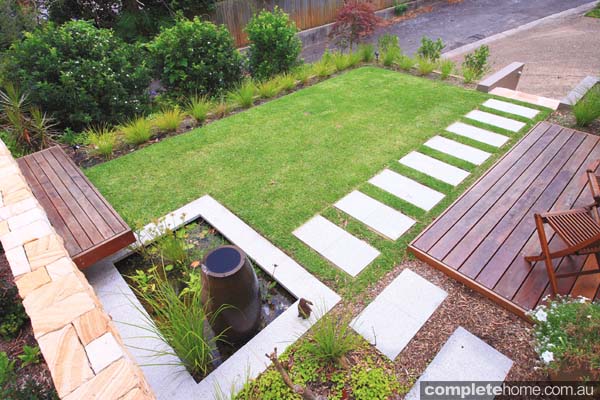 This small backyard on Sydney's lower north shore packs a mean punch as a relaxing outdoor space. The area is a focal point when entering the home, so the owners wanted it to be nothing short of inviting. They also sought to create a usable yet stylish courtyard where they could enjoy and unwind.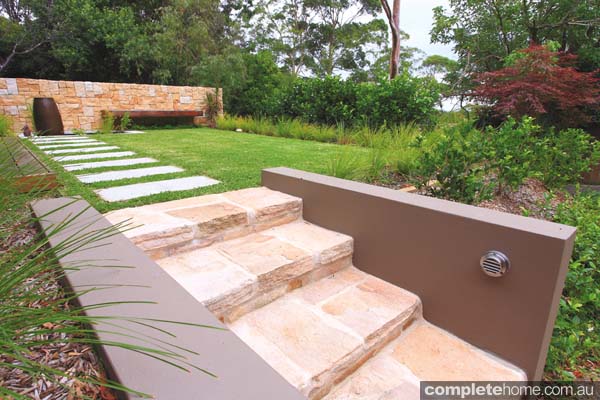 "The aim was to create a space where the owners could relax and reflect, as well as entertain guests," says designer Josh Harrison of Harrison's Landscaping. The team was presented with a slightly sloping grassed area, and have transformed it into a delightful outdoor room that not only exudes contemporary style, but also pays homage to its native surroundings. "The house is surrounded by bush, so we wanted something that would blend in with the natural environment," says Josh.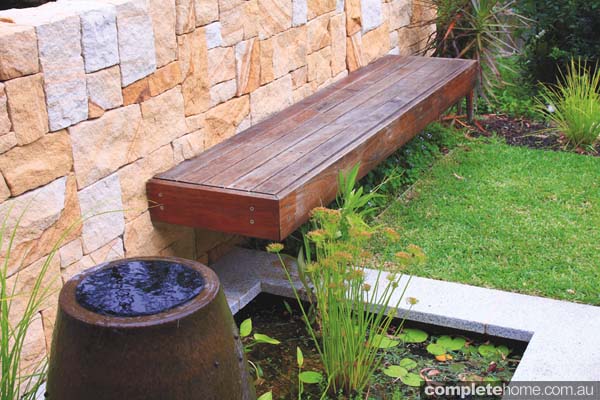 They had to be careful not to over-clutter the area given its size. "We chose a simple design, focusing on a few key attributes," Josh recalls. "We wanted to create a relaxed atmosphere. A water feature was used to drown out the sound of traffic and provide a calming atmosphere." The reticulating water feature uses an urn and is set within a reservoir pond.
A spotted gum cantilevered bench seat sits next to this trickling water feature, providing people with the perfect spot to sit and reflect. With the ambient sound of water, this area is Josh's favourite part of the space.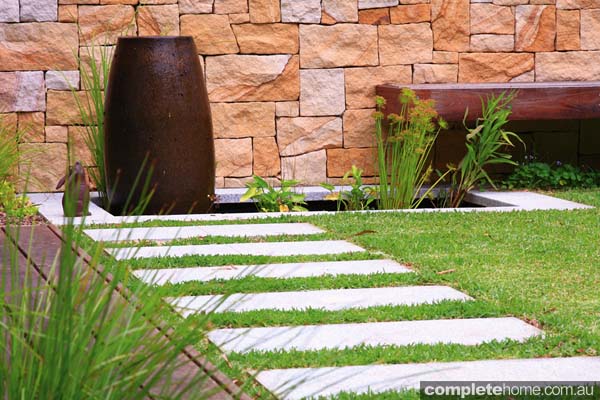 The backdrop to the water feature is a stone-clad retaining wall that uses Eco Outdoor Killcare, a natural sandstone product. Eco Outdoor's Emu granite paving was also incorporated. A floating spotted gum timber deck complements the bench seat and the owners have placed a timber daybed here — a tranquil place for relaxation.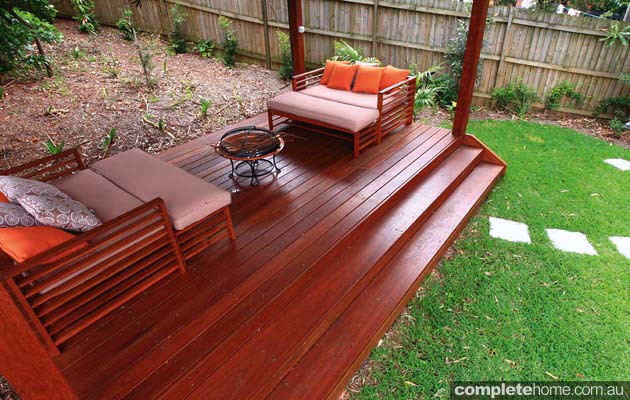 Given the property's natural surroundings, Harrison's Landscaping specified a hardy native planting scheme, including Lomandra 'Tanika', native violet, Dracaena marginata, Agave and Murraya, plus Gardenia and a selection of aquatic plants.
The team has excelled in making a simple space shine. "It's a clever design that gives the illusion of space and tranquillity, despite its small size," says Josh.
Project details
Landscape design and construction Harrison's Landscaping
Website harrisonslandscaping.com.au
Words by Danielle Townsend
Photography by Peter Brennan
Originally from Outdoor Rooms magazine, Volume 26