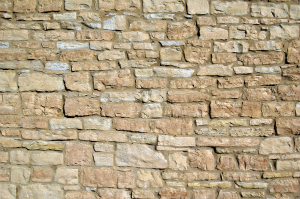 The timeless appeal of natural limestone landscaping products

Limestone, famous for being the material used in such world-renowned monuments as the Egyptian pyramids, is now proving the perfect medium for a multitude of building, renovation and landscaping projects. The Sydney Stone Company is applying its expertise to the design, distribution, processing and construction of limestone buildings.
Tamala limestone has a time-worn texture in a mellow, sun-bleached ochre and is the perfect partner to a host of architectural styles, from rustic colonial homesteads to elegant Tuscan-style courtyards.
The Sydney Stone Company pays particular attention to consistency, classifying Tamala limestone into three grades of quality which guarantees top-grade stone that's void free and displays an abundance of cap stone (fossilised organic material).
Housing bricks and blocks, cladding and paving are all available in this beautiful stone, plus architectural features such as sills, bullnoses, corbels, pool coping and corner blocks.
The housing bricks come in three sizes: two, three and four times the height of a standard brick course. These are supplied with the option of a smooth, diamond-cut finish or the highly textured quarry cut reminiscent of early colonial hand-hewn stone.
For those not building from scratch but still yearning for the character and style of this beautiful stone, Tamala limestone cladding is available in a variety of sizes. Cut from the same quarry, the cladding features a smooth, diamond-cut finish and, once installed, cannot be differentiated from full limestone bricks.
|
The smaller blocks of Tamala limestone, varying in size from 500mm x 350mm x 350mm to 500mm x 350mm x 110mm, are designed for use in retaining and screen walls, garden edging and landscaping, as well as building construction.
To complete the picture, there are pavers, including bullnoses and coping, which have a rich patina and are available in either smooth, diamond-cut finish or quarry-cut texture. Both styles impart instant character to courtyards, terraces and pool surrounds while providing a low-maintenance, non-slippery, cool surface.
SYNDNEY STONE COMPANY
Lot 109 Kanangra Road 
Terrey Hills NSW 2084
Tel: (02) 9986 1302
Fax: (02) 9986 1304
Email: info@sydneystone.com.au
Website: www.sydneystone.com.au