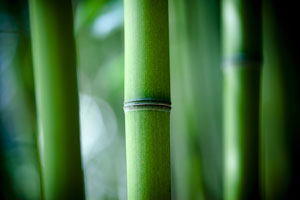 Lounging about and enjoying the great outdoors has never felt this natural
House of Bamboo's quality screening, cladding and shading materials are well-known for their versatile applications in upgrading outdoor spaces. Less well-known are their various patented leisure items using their natural materials such as Natureed®, bamboo and plantation-grown timber-slatted screens.
Their present range of leisure structures includes cleverly designed single or double deck lounges. These are wonderfully comfortable, being designed with a cushioned base below the timber-slatted platen. The platen can easily be removed for moving or transportation and lifts at the head to reveal storage space for sunscreen, magazines, drinks and so forth.
The chaise longues work well as daybeds and are not at all heavy to move as they are easily carried in their separate two main component parts. Other items utilising House of Bamboo's unique timber-slatted screens are their attractive SwingShare seats in varied sizes, bench seats, planter boxes and a rocking deck lounge for two, the FunShare®.
As well as their boutique leisure furniture and moveable shade products, House of Bamboo is a treasure trove of natural solutions for screening, cladding and shading. If you need to simply screen off your garbage bin area, shade a balcony or do something much more substantial, check with House of Bamboo for an imaginative and practical solution using environmentally responsible, durable products.
HOUSE OF BAMBOO
13 Erith Street
Botany NSW 2019
Free call: 1300 66 5703
Email: info@houseofbamboo.com.au
Website: www.houseofbamboo.com.au