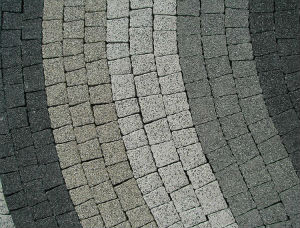 Decorative stone solutions that transform indoor and outdoor living areas

Creating beautiful, relaxing outdoor spaces is the focus of modern landscape design — and the best dressed outdoor spaces use only the best quality materials. DécoR Stone can offer a unique stone solution that will meet your specific lifestyle needs and reflect the latest design trends. The result will be a stylish and elegant landscape.
DécoR Stone imports an extensive and diverse range of quality landscaping stone products — stacked stone, traditional cobbles on mesh, crazy paving, decorative pebbles plus other natural stone items — many of which are environmentally-friendly. Available in a wide choice of vibrant colours, rich textures and unique patterns, these products make it possible for you to design indoor and outdoor areas that will be uniquely yours.
DécoR Stone's range of modern stacked stone comprises six popular colours, including the rustic charm of Russet, the intensity of Onyx, the elegant charm of Ivory, the serene tones of Bisque and the sparkling enchantment of Shimmer. Shimmer contains tiny light reflecting particles that produce a subtle sparkle along the uneven rocky surface of the stacked stone, creating a look that is captivating, especially when lit at night.
Granite cobblestones, set in geometric patterns on mesh backing, are the latest addition to the range. These are available in six colours and three surface finishes. DécoR Stone also has cobbles in the following patterns: fan-shaped, basket weave, hexagonal, diamond, chevron, droplet and random pave.
Over the years, DécoR Stone's stone and pebble products have been used in a variety of award-winning sustainable landscape designs, giving you peace of mind that you are choosing the finest quality stone products to complete your personal outdoor haven.
DécoR Stone
Showroom:
84-90 Highbury Road,
Burwood Vic 3125
Tel: (03) 9888 9888
Website: www.decorpebble.com.au