This multi-room heater is stylish, efficient and intelligent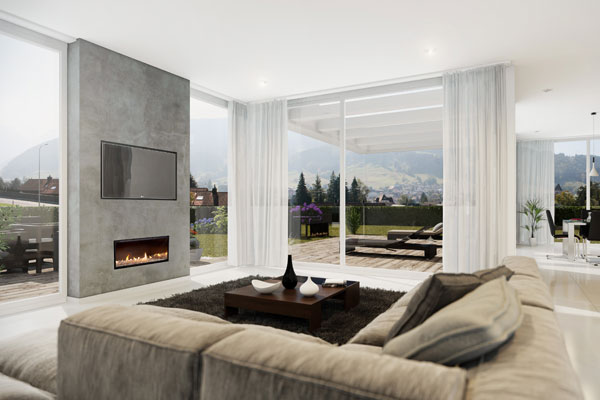 Available as a double sided gas fireplace and using innovative Multiroom heat ducting technology, DX Series gas heaters are smart, beautiful and efficient.
A smaller version of the DX1500, the DX1000 is a carbon copy of its older brother, the only exception being the glass area which is 1 metre wide. All of the DX Series gas heaters use innovative multi-room heat ducting technology, with the DX1000 delivering a heat output of 8.4kW and a 4.8 ENERGY STAR rating, making it one of the highest efficiency, high output fireplaces available.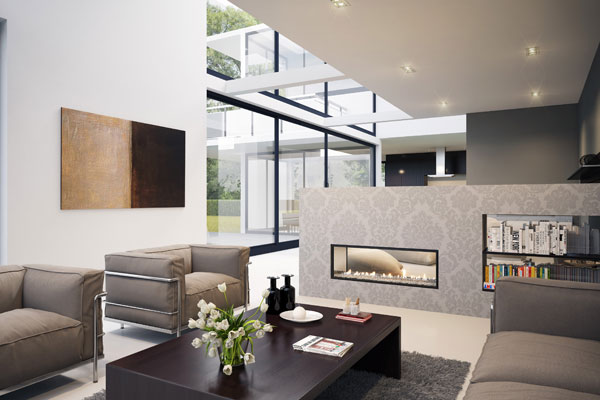 All DX Series fireplaces use ducts to evenly distribute heat within the same room and throughout a house, with the DX1000 having up to 5 outlets and the DX1500 up to 8. With ducting spread throughout the home, these fireplaces can heat multiple rooms.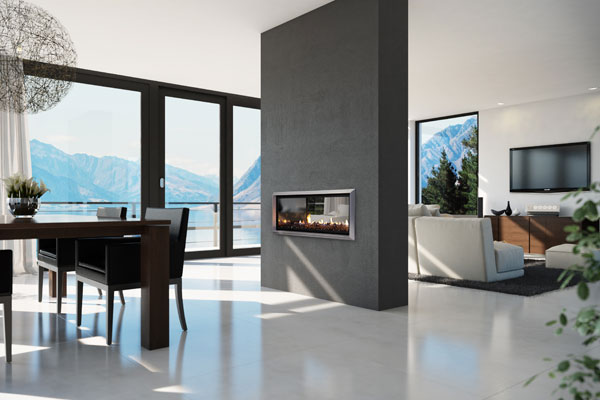 The DX Series fireplaces' Powered Direct Vent offers several advantages over a standard flue, including the option to be run either vertically or horizontally and terminated on an outside wall.
Meanwhile, constantly monitoring the temperature of the room and making adjustments to the fireplace to ensure the room is kept at your desired temperature is the Smart Heat system.This system can be controlled via smartphone app, meaning you can control your fireplace from anywhere at any time.
For more information
Glen Dimplex Australia (Australian distributor excl WA) 1300 554 155
Air Group (WA distributor) 08 9350 2200
Web escea.com/au/
Email info@escea.com