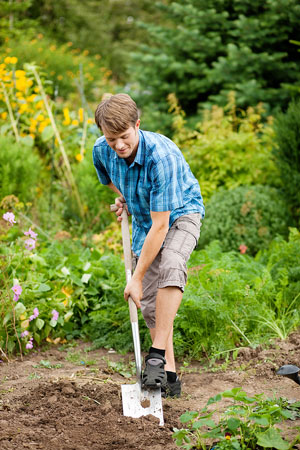 When it's time to stock up on materials, go straight to the supply specialists

If you're in need of supplies for a new garden project or a major makeover, Materials in the Raw has four well-stocked and conveniently located outlets in the Sydney metropolitan area.
Although each outlet differs in size and layout, you can be assured of finding well-presented displays of the major landscaping and building product lines, experienced staff and the convenience of a seven-day-a-week operation.
By keeping in step with ever-changing landscaping requirements, Materials in the Raw is proud to be able to offer an enormous array of landscape solutions to suit any urban environment. This extends to a range of products selected with courtyard dwellers and those with smaller outdoor living spaces in mind.
At any given time, Materials in the Raw stocks in excess of 10,000 items. Although each outlet offers a slightly different selection of products tailored to meet the needs of the local customer base, you can be assured that each offers a full range of staple items such as retaining wall systems and paving. The latter is especially broad and includes everything from clay to cast concrete pavers as well as products for those planning a new pool or a pool renovation, such as waterline and feature tiles, coping and bullnoses.
The landscape and building supply section of each outlet is also extensive. Here you will find sands, soils, cements, mulches, decorative gravels, aggregates, recycled materials and bagged products as well as builders' hardware and tools.
A recent innovation is the Posh Pavers™ mobile showroom. Operating out of the Gladesville outlet, it contains a variety of display panels so you can see how the products would look in your own home. Offering a seven-days-a-week service, including evenings, the mobile showroom is just one example of the Materials in the Raw customer service commitment.
Another example is their impressive new website. This comprehensive, user-friendly website is aimed at both the DIY enthusiast and the tradesperson, providing everything you need to know from store locations to a run-down of the various products, materials and tools currently in stock.
MATERIALS IN THE RAW
Outlets in Casula, Chullora, Gladesville and Guildford
Tel: 13 13 82
Email: sales@mitr.com.au
Website: www.materialsintheraw.com.au