Long-life LED lighting is shining light on an exciting new direction for garden designers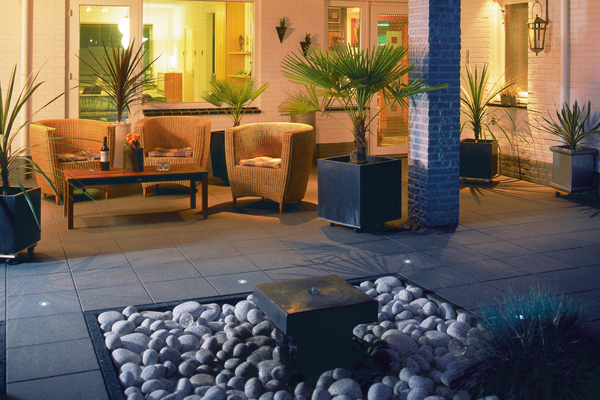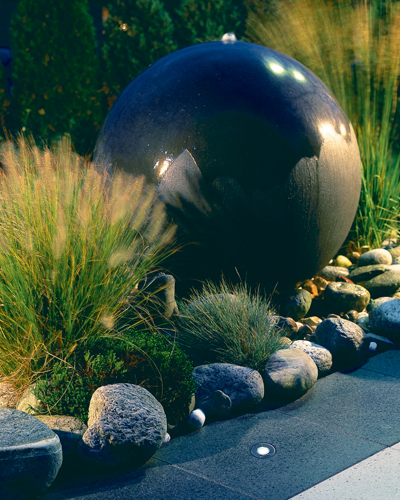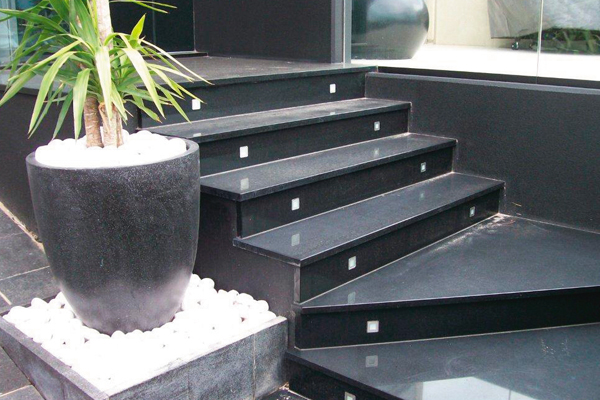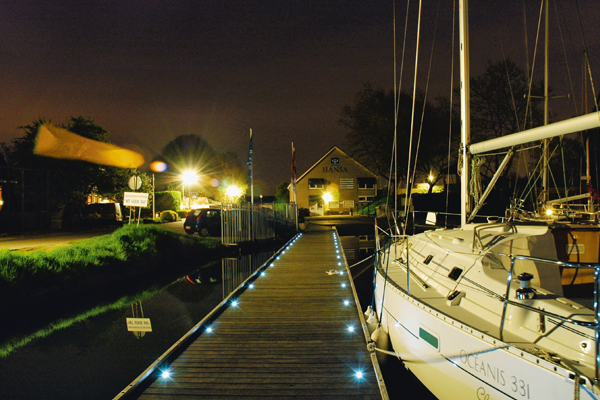 Low on energy consumption but big on ambience, next-generation Eyeleds are durable, slimline LEDs that will cast your outdoor room in a whole new light.
Easy to install and extremely versatile, Eyeleds offer a high-quality, eco-friendly lighting option suitable for both exterior and interior applications. They also have a modern low profile and a sleek silhouette, which make them well suited to a wide variety of uses and garden design styles.
Measuring a slender 6.5mm deep, the lights can be installed into just about any flat surface (floor, wall, ceiling, benchtop and steps) and you don't need to be an expert to achieve a professional-looking result.
Nor are you limited in the range of materials that the lights can be used with. Eyeleds can be integrated into tiles, natural stone, laminate, hardwood, carpet, wood panelling and concrete. They can even be installed in decorative gravel if you want to add a distinctive touch to a paved area.
Eyeleds operate on 12VDC, consume as little as .3W per light point and have an extremely long lifespan of up to 100,000 hours. They are also a mercury-free option, which makes them the ideal "green" lighting solution for homeowners, landscapers, designers, architects and builders who are looking for a long-lasting, energy-efficient way to light an exterior or interior space.
For many, however, the ease of installation is the main attraction. They can be safely installed by do-it-yourself enthusiasts or you can leave it to your building or landscaping professional. You only need an electrician to install the power supply to drive the lights.
The new big brother to the outdoor range is the Outdoor Extreme. These .6W in-ground fittings can be installed into areas subjected to heavy loads such as shopping centres, public pathways and larger commercial landscape projects.
With its stainless-steel male-female connection cables, it is truly a plug-and-play system. The lights also have an IP67 fully potted UV-stable polycarbonate body, cool-to-the-touch construction and the ability to run on a power input of 12V.
For more information:
Phone (02) 9899 8777
Email info@eyeleds.com.au
Website www.eyeleds.com.au
Originally published in Outdoor Product Guide, Volume 2.