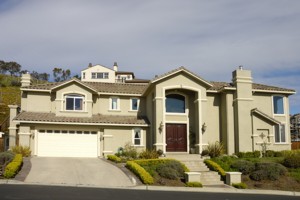 To eave or not to eave — that is an easy question, writes Archicentre's Robert Caulfield
Thanks to a near-universal agreement on climate change, Australians are now taking the environment seriously and carefully considering the most energy-efficient ways of maintaining their houses and conserving precious natural resources. The eave is just one more way of doing this.
Not only a standard design feature of traditional Australian homes, eaves also guarantee important environmental and money-saving outcomes, including:
* Increasing the water and solar harvesting capacity of the roof by around 20 per cent
* Shading windows from direct sunlight, which lowers temperatures and the amount of greenhouse gas that air-conditioners produce
* Protecting the home during heavy storms by allowing rain to fall away from the house.
Modest eaves were a carry-over from English colonial architecture. However, it didn't take long before we realised how inappropriate this style of housing was and began introducing verandahs and shading devices. Then, in the past 15 years, a curious thing happened. We began mocking period styles all over again, resulting in a plethora of eave-less homes, diminished environmental standards and the threat of greenhouse gas increases.
With the urgent need to harvest rainwater and reduce energy costs, we can now anticipate the return of the eave, a major environmental feature of the Australian home. The inclusion of the eave in a new home design and renovation will provide added value both financially and in improved living conditions. Home buyers or builders should think carefully before buying or building an eave-less home and keep in mind that the depth of an eave depends entirely on the climate zone that the building is being designed in. Too much or too little can be equally problematic. Use an architect!