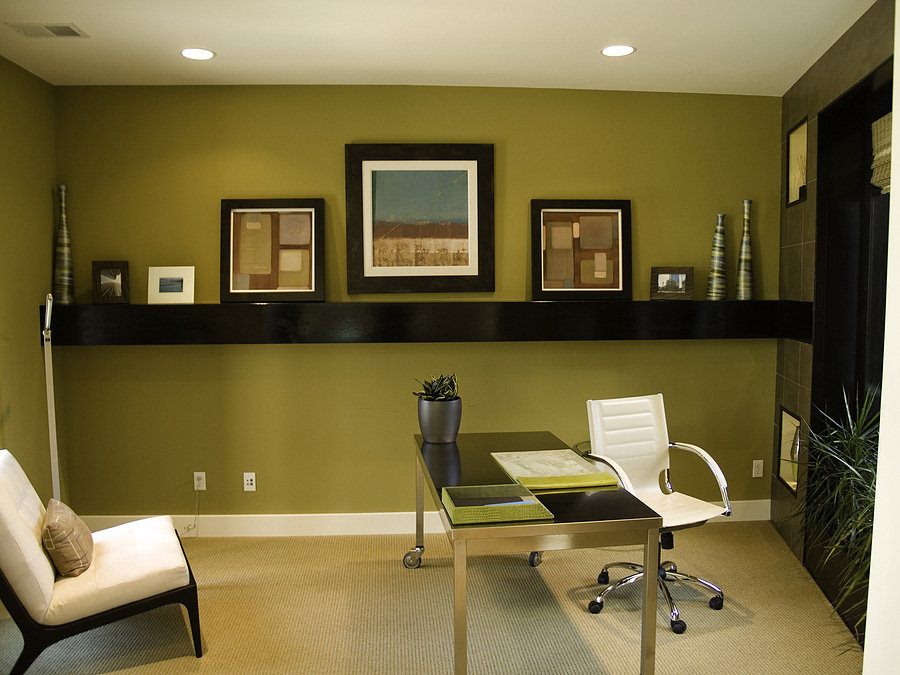 Want to create an ideal working space that is functional and beautiful? Here's how…
It doesn't matter whether you work from home or if you only use your home office to check a few emails and organise your family's finances, creating a productive work environment at home should be approached as if you were decorating another living space. These are some of the most important things to consider when making over your home office:
Dual-purpose: Will you be using a room that already has a purpose, such as a guest bedroom? This is a unique challenge and careful planning is vital if you want to integrate the styles of the two rooms. Use art and other small objects to bring the two spaces together and remember that colour and texture play an important role in unifying a space. Or, perhaps you could consider a screen that acts as a design feature whilst keeping the spaces separate? 

Organisation: Organisation is particularly important if the room you use for your home office also has another purpose, because when you're not working in that space, you'll be living in it so it needs to look good all the time. But even if you do have the luxury of dedicating an entire room to your home office, shuffling through a sea of papers is waste of time and energy so focus on creating a practical storage system that will allow you to find things instantly. Keep items that are indispensable such as writing tools, address books and stamps within easy reach. Occasional necessities should be on nearby shelves or in boxes and anything less essential should be stored further away. And aim to keep the desk as clear as possible.

Lighting: Don't underestimate the importance of lighting in your work space. A window view will not only help relieve those brief moments of boredom, working near a source of natural light is also good for your health. Overhead lighting can make your space look flat and lifeless so use a desk lamp fitted with a halogen bulb instead to create functional mood lighting, but choose a design that puts the bottom of the lampshade at just below eye level.
This will help you create a space that works for you to ensure productively, but is also beautiful and complements the rest of your home.