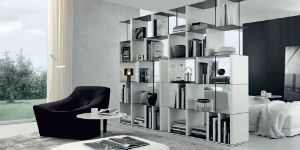 Created by Italian designer Massimilano Mornati, along with acclaimed design house Jesse, the Julie is a contemporary piece with generous proportions that creates a feeling of relaxation. The Julie embodies the spirit of true craftsmanship and quality. It is not only elegant but incredibly comfortable and perfect for any space in your home. It has a sturdy wooden structure and is padded with polyurethane foam in different density. The chair is crafted using the highest-quality fabrics and finished with hand-tailored fully removable covers and an ottoman. The Julie armchair is available exclusively through Fanuli Furniture. Imported from the United States, this fresh look integrates classic design with new form. The impressive driftwood timber finish gives an aged character, making it a striking piece of furniture. The unique triple air bench from Designers House is a multi-functional addition to any living room, bedroom or office environment within your home.
A new fabric for blinds
From Mermet Australia, Deco-Screen is a naturallooking fabric that has been created by weaving multicoloured yarns to produce a stunning new look for a screen that is highly decorative for interiors. Clever engineering means that, not only will the view to the outside be maintained, at the same time offering all the benefits of comfort and energy saving, it will also create a look that gives great depth and texture. Deco-Screen is a half basket-weave fabric with a 5 per cent openness, available in 13 designer, earth-tone colours, all in 2.5m width. It is a human and ecologically friendlier choice, labelled with Oekotex™ Standard 100, endorsed with Greenguard™ indoor air quality certification and listed on Ecospecifier.org. Deco-Screen offers up to 96 per cent UV protection, is easy to maintain and comes with a five-year warranty. A fire-retardant fabric that is suitable for all types of internal blinds in both residential and commercial applications, Deco- Screen has also been awarded the Enduris™ Glass Core quality label, guaranteeing the technical characteristics of Sunscreen® fabrics: mechanical resistance, dimensional stability and high-level durability.
A collection expresses the finesse of true Italian design. Distinguished by accentuated curves, along with the use of precious veneers such as Makassar Ebony and English caramel curly sycamore, the Luna Collection from Sovereign Interiors exudes the ultimate in class and luxury. These rare and exotic veneers feature a rich high-gloss polyester finish, enhancing the depth and natural beauty of the wood. Complemented by accents of polished and brushed fusions of chromed and stainless steel, The Luna Collection is for only true connoisseurs.