Whether you want to create a functional family bathroom, a relaxing retreat, or a combination of both, renovating is now within the scope of the average handy person. By following these six insider tips from Bunnings, you'll achieve a better renovation result for your dream bathroom.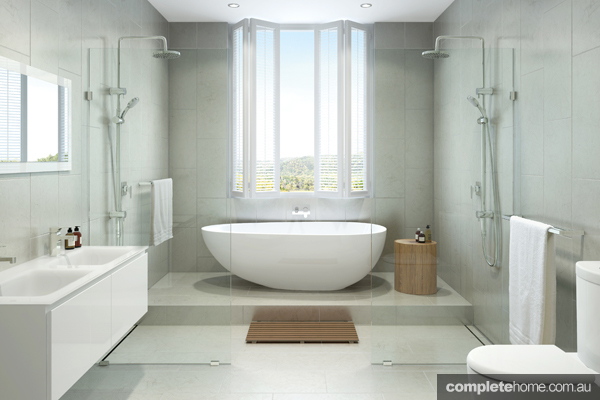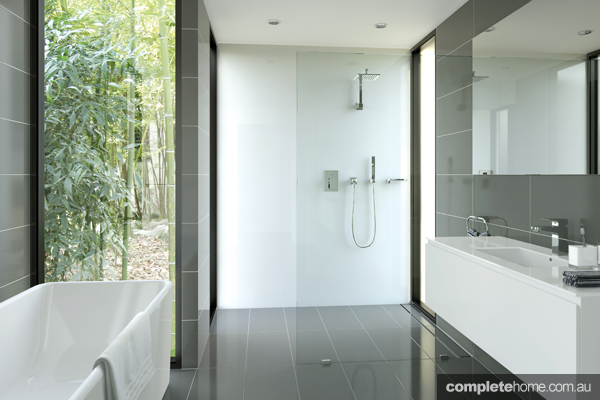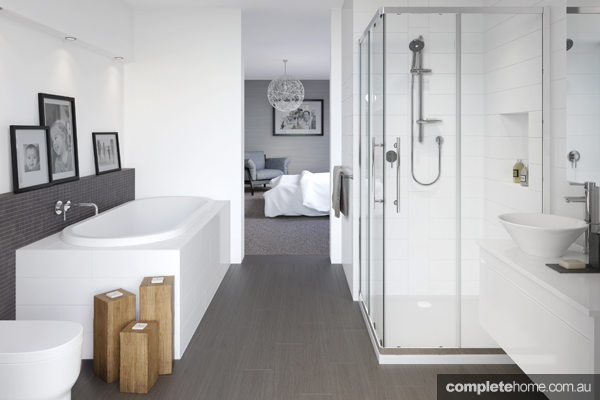 1. Decide on what you'd like to change
Define your immediate needs (and desires) and identify possible lifestyle changes. List your must-haves and "lusthaves".
2. Plan your space
Measure everything — walls, windows, doors, spaces, ceiling heights, doorway widths, plumbing, storage spaces and toilets. Plot your bathroom on graph paper and play with different layouts.
3. Set your budget
Consider whether your budget covers a full renovation or a partial makeover. If you decide on a complete renovation, select a theme and stick to it. For partial makeovers, focus on freshening up the less costly items.
4. Details matter
Take note of all product details, including dimensions and installation requirements, so you can advise your installer.
5. Ask for help
No matter how good your skills, at certain stages of your project, you'll need to call on professional and licensed tradesmen.
6. Don't forget the finishing touches
Keep an eye on your renovation to ensure you're happy and remember that the quality
Choosing a bath in six steps
1. Measure the space
The amount of available space will impact your bath choice. A freestanding bath makes a strong design statement but may require more space. A built-in bath can be placed into a hob or customised surround.
2. Know your style
Tile flange (a bath with a raised rim around the edge), island or freestanding are the various types of baths to consider depending on your style and space.
3. Understand your plumbing
It's important to consider the existing plumbing and bath waste position. This will affect your product choice, plumbing requirements and budget. Keep in mind your tapware will also be influenced by the bath chosen.
4. Renovate to conserve
Be mindful of large or deep bathtubs as they consume more water than standard-sized baths.
5. Try it out
Don't be afraid to try out different baths. Recline in each one to see which feels the most comfortable.
6. Use support
Is your floor sufficiently supported to accommodate your bath? Always check with your plumber or bathroom renovator.
Choosing a toilet in four steps
1. Understand your plumbing
If you're building a new home, you are free to choose the style of toilet, water point positions and waste connections. If you're renovating, you can use the existing plumbing positions or rearrange them to suit your needs but at an additional cost.
2. Choose a pan type
In Australia, the three most common pan models are: S-trap, P-trap or skew trap.
3. Measure the space
Measure the distance between the wall and the S-trap pan outlet, or the floor and the P-trap pan outlet. Knowing these measurements is essential.
4. Choose a toilet suite
Do some research and see which toilet suite suits your style: concealed, wall-faced, close coupled or connector.
FOR MORE INFORMATION
Bunnings Warehouse
Website bunnings.com.au
More than 200 stores Australia-wide
Open Seven days. Check website for local store hours.
Originally from Kitchens & Bathrooms Quarterly magazine, Volume 21.4