Capture the essence of traditional period design in the bathroom, and bathe in luxurious style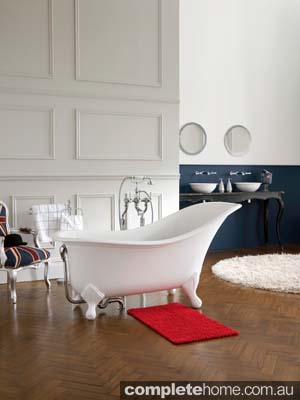 Victoria + Albert's Drayton collection captures the essence of Victorian period design with an added modern touch. The new traditional bath boasts extra width, depth and length in a contemporary slipper bath.
Beautifully finished, the Drayton has been re-designed for a sublime bathing experience. With an elegant rim, its bathing well is beautifully contoured. The extended backrest offers support to the shoulders and head and with generous dimensions, the Drayton offers more length, helping the legs to fully extend.
Complemented by elegant feet, more streamlined than the ball and claw designs on classic models, the Drayton reveals more floor and wall space in the bathroom, and is 1700mm long, 840mm wide and 850mm high.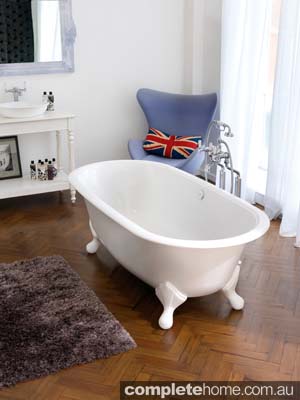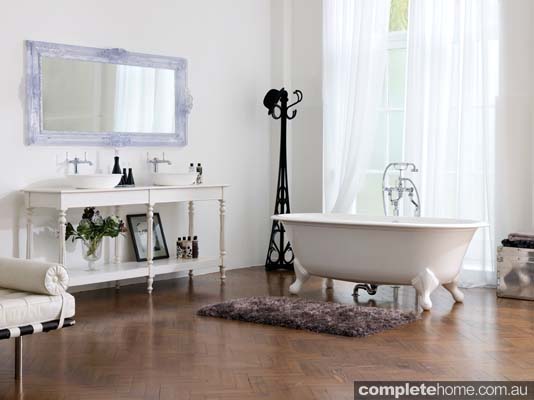 Comprised of an opulent roll-top freestanding bath, Victoria + Albert's Radford collection brings a touch of new traditional elegance to the bathroom.
Taking inspiration from the Victorian period, but with modern refinement, the footprint of the double-ended bath is a luxurious 1900mm, which allows the bather to completely submerge and stretch out. The bath features a signature rim detailing and follows the traditional design rules of strict symmetry, offering a perfect angle of recline, which fully supports the body.
Completing the new traditional design, the Radford bath comes with streamlined QUARRYCAST® feet adapted from the period original ball and claw design.
The statement piece provides the opulence of Victorian design and comfort of modern materials. The Radford bath is 1904mm long, 902mm wide and 645mm high.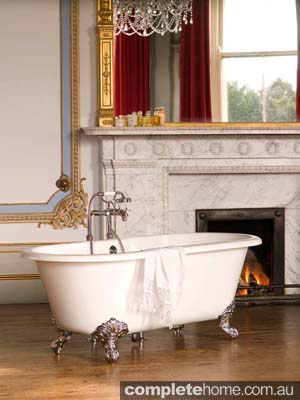 Victoria + Albert's Cheshire bath offers an authentic Victorian feel – exquisitely styled with faithfully reproduced period detailing. The timeless classic is perfect for those seeking to create a period bathroom with modern performance.
A deep Victorian double-ended roll top bath of generous proportions, the Cheshire bath features a range of ball and claw feet options in white and polished metals.
The Cheshire is deep, with symmetrical double ends and is designed to be the hero piece of any classic bathroom, at 1750mm long, 800mm wide and 413mm deep.
Victoria + Albert's Hampshire bath is a classic Edwardian tub, and with ball and claw feet and smooth lines, helps deliver refined style.
Reminiscent of 1900s style, the Hampshire recreates the Edwardian era in a modern bathroom. Delivering elegance and grace, it's the perfect period piece for those wanting to create a traditional, classically styled room.
This single-ended roll top reclines at the perfect angle, providing absolute comfort and luxury when bathing. With the option of white QUARRYCAST® or adjustable metal ball and claw feet, the Hampshire can help recreate the past, with optimal style and comfort. The Hampshire bath is 1705mm long, 780mm wide and 400mm deep.
All designs are available in Australia through local distribution partners Luxe by Design and GRO Agencies.
VICTORIA + ALBERT
Tel: 1300 737 779
Website: vandabaths.com/aus
Originally from Period Style Volume 8