Keep it sophisticated in the home with our picks of stylish home office designs that will make work seem like play.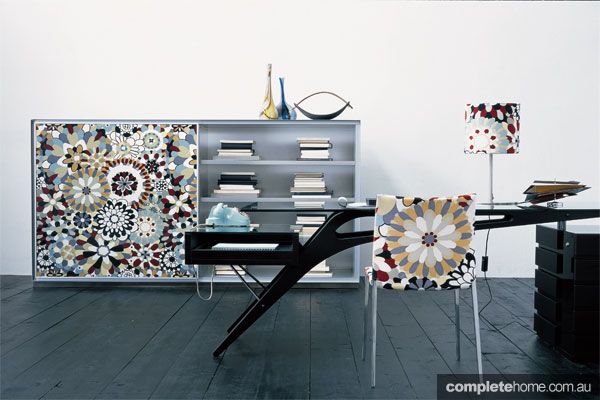 1. The writing desk
Whether you're penning a letter or paying bills, Zanotta's Cavour writing desk, a stunning design tribute to Carlo Mollino, is a superb addition to any home office. Matching textiles really pull the space together and add an element of fun. spacefurniture.com.au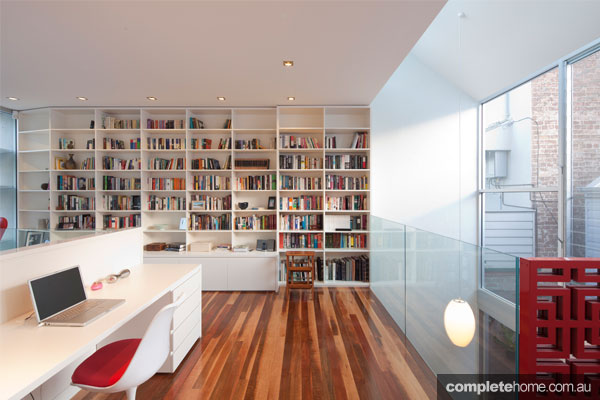 2. Light-filled home office
The owners of this light-filled home office, in a former 1860s Balmain workers' cottage, are voracious readers. They have acquired a massive collection of reading material, hence their floor-to-ceiling shelving system. carterwilliamson.com Photography: Brett Boardman.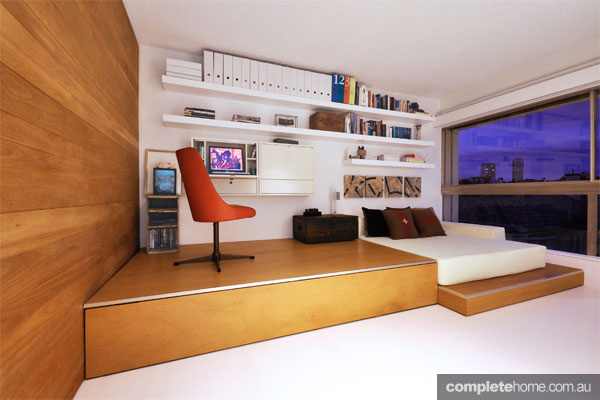 3. Compact home office
Sleek and elegant in its design, this modest studio apartment has conserves space by using joinery which enables a double bed to be hidden underneath the study during the day. How very clever — the ultimate in compact living. Photography: Emanuele Rattazzi.
Take a peek inside this tiny apartment.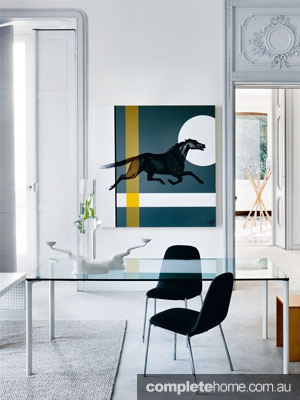 4. The illusion of space
The home office is often relegated to the darkest, smallest room of the house. If you're faced with a small or dark space, create the illusion of a larger space by opting for light colours and glass elements. Zanotta's Spillo table by Damian Williamson features a tempered clear plate glass top that allows the eye to travel through the space. spacefurniture.com.au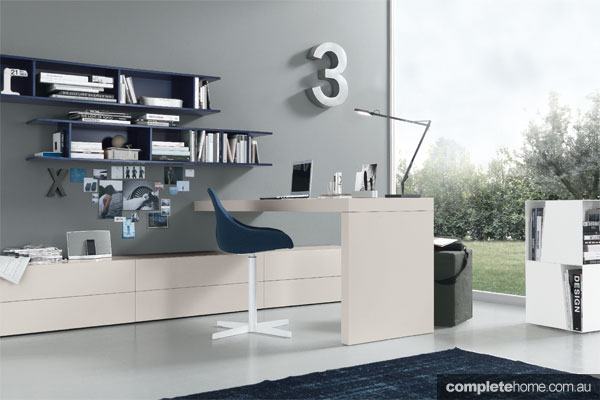 6. Form and function
Featuring the Stage desk and Nap cabinets, designed by Design Crj, this inviting home office space strikes the perfect balance between form and function. Calming, muted tones add an element of style without distracting the eye — allowing you to maintain focus through long working hours. fanuli.com.au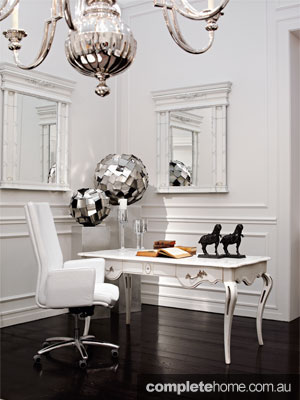 7. Italian glamour
With classic pieces from Italy, exclusive to Fanuli Furniture, and featuring the Vague writing desk, designed by Grande Arredo, this office is space is pure glamour. It offers a fine detailed finish and a bold modern look. The lime-wood desk is in white lacquer and has a leather top with three drawers. fanuli.com.au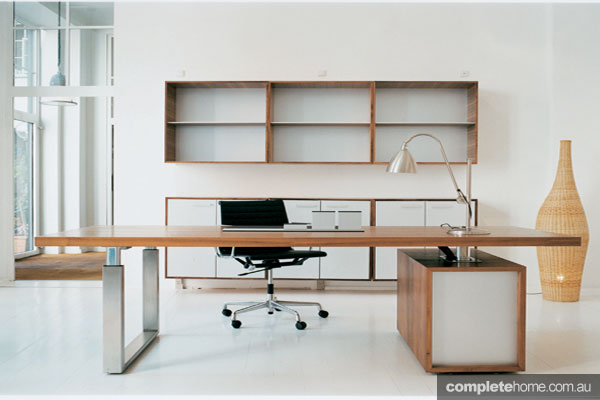 8. Innovative work table
The highlight of this office is the GO-Desk, designed by GUBI. It's a series of work tables available with electric height adjustment or a fixed height. The tables have an integral storage unit and the tabletop is five-centimetres thick and comes in various finishes. The drawer unit is offered in finishes matching the tabletops. corporateculture.com.au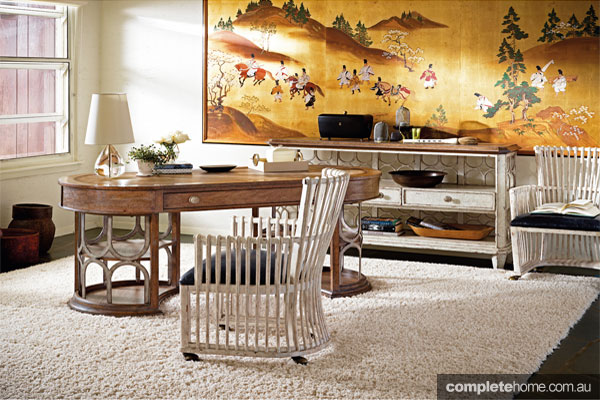 9. My island office
Featuring the Archipelago collection from Stanley Furniture, the influence of warm climates is obvious throughout this home office. A graphic arc motif is inspired by the bold style of the Pacific Rim and Caribbean touches are evident in the woven natural fibres and peeled cane. With Archipelago's rich inlays and wood with metal accents and exotic finishes, island dreams can be part of your day.  globeimports.com.au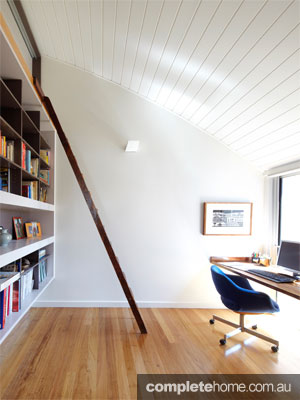 10. Roof home office
Don't have room for a home office? Think up! This clever home office design by architect Terence Nott makes use of roof space and managed to incorporates abundant shelving. nottarchitecture.com.au
By Danielle Townsend
From Home Designs magazine Vol. 16 No. 2