At the grand Beleura at Mornington, life goes on, and while being a wonderful time capsule, it gives a glimpse into life in the 1800s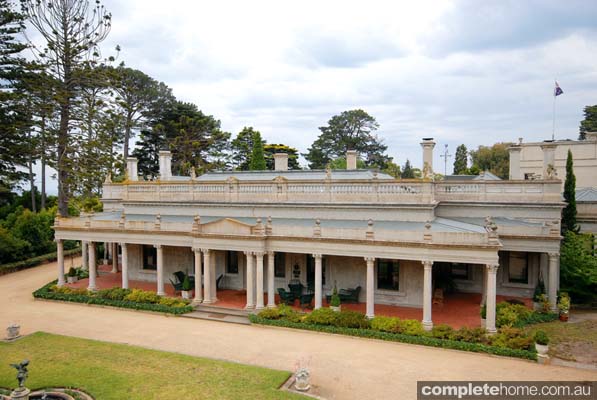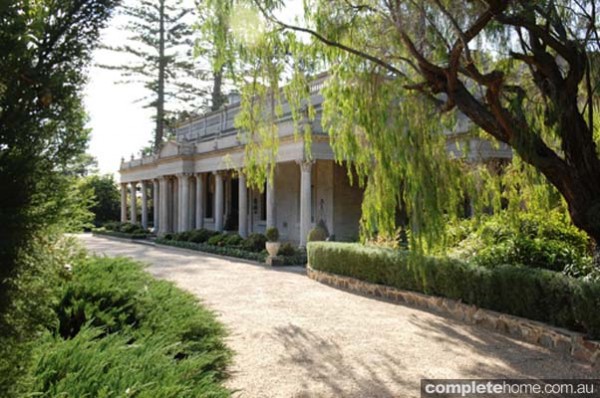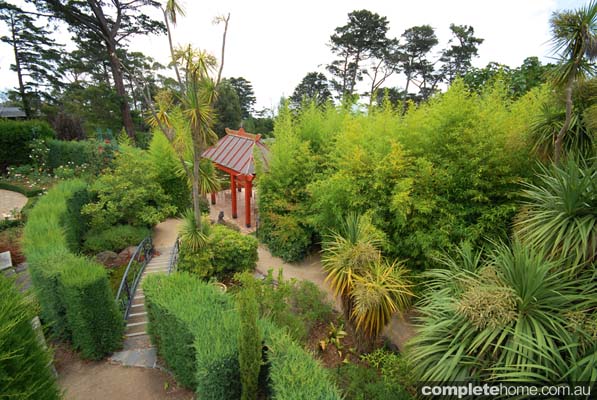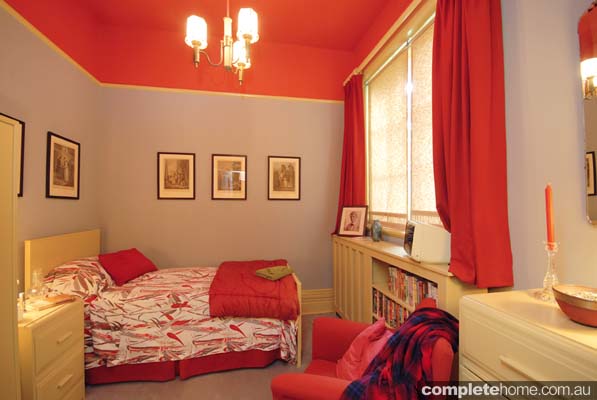 In 1963, John Hetherington wrote, "Beleura stands for one man's success in life." That man, James Butchart, came to Victoria in 1842, made a huge fortune and in the manner of the newly rich of those days, built a very fine house in 1863, Beleura. He sought the best architect, Joseph Reed, and the result was judged the "finest mansion in the Colony". When he died unexpectedly in 1869, he was said to be the richest man in Victoria. The story of success has been a common thread in the stories of the subsequent owners of Beleura.
The next family to acquire Beleura was headed by Charles Edward Bright, who married Anna Maria Georgiana Manners-Sutton, the daughter of Sir John Manners-Sutton, a younger son of the then governor of Victoria. The wedding, a huge society affair, was the social event of the era. Their wedding album, now at Beleura, attests to this.
Beleura was used unofficially as the Governor's Summer Retreat and after succeeding his older brother, Lord Canterbury as he became, returned to England.
The Colonial Government leased Beleura as a Summer Retreat for the incoming Governor, Sir Charles Bowen – his wife Contessa Diamantina di Roma was a celebrated chatelaine of various Government Houses.
The next owner, the immensely successful Caleb Joshua Jenner, doubled Beleura in size and then, rather unfortunately, died.
Robert Smith, a successful merchant who had married Jane Macpherson, the daughter of an even richer man, acquired Beleura in 1898. They had a daughter, Helen, who married a successful barrister, William Schutt, and Beleura again became a summer house. Helen Macpherson Schutt (nee Smith) founded a major philanthropic trust which today bears her name.
The next chapter in the story of Beleura concerns an amazing woman, Mrs Mary Williams, a developer/real estate agent, whose legacy is remarkable. With Walter Burley Griffin, she developed, among other similar projects, the iconic Langi Flats on the corner of Toorak and Lansell Roads.
Mrs Williams purchased Beleura, subdivided it and the bulk of the blocks were purchased by Sir George Tallis, and again it was used as a summer retreat. Sir George was the man behind the legendary JC Williamson Ltd theatre chain, a worldwide conglomerate of live theatre movie houses and radio stations. Over time he added land, some 2000 acres, to Beleura, giving it the estate the house suggested.
When he was alive and holidaying at Beleura, his youngest son, Jack, remembers the house being full of family, friends and the theatre world – very exciting for a young boy. When Sir George died in 1948, Jack or John, with the agreement of his sister and two brothers, took Beleura as part of his share of his father's huge estate, hoping to create a memorial to his father and also realising, in an era when Victoria's marvellous Melbourne heritage was being bulldozed, that it was a building worth preserving for the future. He did this when he died, setting up a Trust to care for Beleura in perpetuity.
Beleura, often described over the years as a fine mansion, one fit for a gentleman, one with all the prerequisites of a magnificent residence is, in the words of one of Australia's foremost conservation architects, "certainly a most interesting house – I can't think of another building quite like it" and that "it would have been a very fashionable house in 1862".
All this aside, it is what John Tallis did in 1950 when he acquired Beleura – he modernised in the style and way of the times. Somewhat startling wall colours, furnishing fabrics, wall-to-wall Axminster carpet, plain colours rather than patterned, and painted some of his mother's antique furniture cream – all very establishment, correct and reflecting the concept of modernity, but leaving enough of the past to cement the fact that the house had a past, possibly a grand and privileged past. He kept a diary, admittedly not consistently, recording what he was doing – kept the builders, painters and trade quotes, receipts and cheque butts. He also kept things – clothing packaging and things relevant to his family and the house's past. The Archive Room overflowed and the house had many filing cabinets full of the most fascinating record of a way of life, albeit comfortable upper class, which for future generations will be most intriguing. None of this accumulation was planned – he was not a hoarder, it just happened.
The most fascinating part of the collection is men's clothes – gradually the wardrobes filled and stayed full, so we have diary entries recording visits to Henry Bucks, and what was purchased. We still have much of it, including Henry Bucks accounts, receipts and sometimes unused garments and packaging. Men do not tend to keep clothing – so this accumulation is possibly unique.
The collection also has some wonderful special things. A huge collection of the celebrated and iconic Melbourne potter, Klytie Pate, fine pictures and some exceptional Old Master drawings – some elegant antique furniture, including an intriguing articulated music stand c1800 in calamander wood.
Today, Beleura is enhanced by a remarkable garden c1860 – a typical mid-century country garden when grown, added to in the early 20th century by Lady Tallis in the municipal style – bedding plants and roses. At one time Edna Walling was engaged to redo the garden and left a design which appears to have been loosely followed, although the standard of construction was certainly not overseen by Walling – a perfectionist. Later it appeared that after Lady Tallis died, Sir George, not a gardener, had it maintained presumably by farm workers – spruced up for his annual visit.
John Tallis spent the formative years of his early life in Europe and after acquiring Beleura when his father died in 1948, started remaking and then went to Italy for an extended holiday.
The garden today reflects his love of the Italian Paradise Garden – formal axial walks, statues, garden pots and clipped hedges. An atmospheric effect more reliant on shadows, multi-coloured greenery rather than flower beds, some water and an interesting overlay of studied, even contrived neglect. Life was for the living, not being a slave to a perfectionist garden.
Beleura is a magical place where time may well have stood still – indeed a theatre of the past.
Beleura – House and garden
PO Box 1198
Mornington Vic 3931
Tel: 03 5975 2027
Fax: 03 5977 1021
Email: info@beleura.org.au
Website: beleura.org.au
Written by Anthony Knight, director, Beleura
Photography by Chris Groenhout
Originally from Period Style Volume 8