It's probably no surprise someone with a business called Cloth is interested in fabric

As a printmaker, I've always found it's critical to use the right base cloth because the right choice makes all the difference to the finished product. There's a place in this world for synthetic fabric, but it isn't in my house or on my body. Synthetic fabric — acrylic and nylon — is excellent waterproof outdoor material, but please, leave it in the backyard.
Inside the home, industrial-strength hemp and heavy-weight linen reign supreme because they're real. They age, are kind and forgiving and help us breathe easier.
When I began making furnishing fabric in 1995, I hung out my shingle at designEX 1995 in Sydney with a cornucopia of hand-printed fabric. I wasn't sure which way to go, so I didn't edit back — I showed the lot. Of all the fabrics I showed, it was the hemp that drew them in. The designers loved it — the texture, the luminosity, the weight and the feel of the fabric in their hands.
Back then, sustainability was beginning to make an impact. The industry was only starting to understand that we should be seeking out materials that used less water and no pesticides or fertiliser. That show helped me recognise hemp was the future. And I chose to hang the future of my business on it. I began a quiet education campaign, telling anyone who'd listen why they should be using natural fabric.
Some people got it and some didn't. But over the years, I've seen a change. People come to me now, well versed in the benefits of hemp and linen. They want their non-allergenic properties, their strength and durability and the way they keep their shape. They know the insulation properties of hemp — it has a hollow core in the fibre, making it ideal for curtains and blinds — and they want their homes to be furnished in a way that's responsible and sustainable.
The cotton industry stifled the hemp industry in the US years ago, but that changed last year. Nearly half the states in the US have enacted pro-industrial hemp legislation. It's good to see moves afoot in Australia to increase hemp production. Government has caught up with the value of this clean crop: intensive farming, low impact, high yields. And hemp needs only half as much water and land as cotton to produce the same amount of crop.
Linen feels to me like hemp's sophisticated cousin flax, which was one of the very first yarns to be made into garments and furnishings. The individual fibres coming from flax are really long, which is what makes it so durable. In Europe and Asia, there's a long tradition of using linen, which is prized for its strength and lustre. It feels deliciously cool on the skin. I love the way it creases — it's elegant and relaxed.
Because I'm a screen printer, these are the two fabrics I return to. Unbleached, unprocessed hemp is my preferred fabric. Many of the great painters of the world like Rembrandt and Vincent van Gogh painted on hemp canvases. These days, printing on this heavy-weight material and hanging it as a pair of curtains is the most affordable way of displaying contemporary art in the home.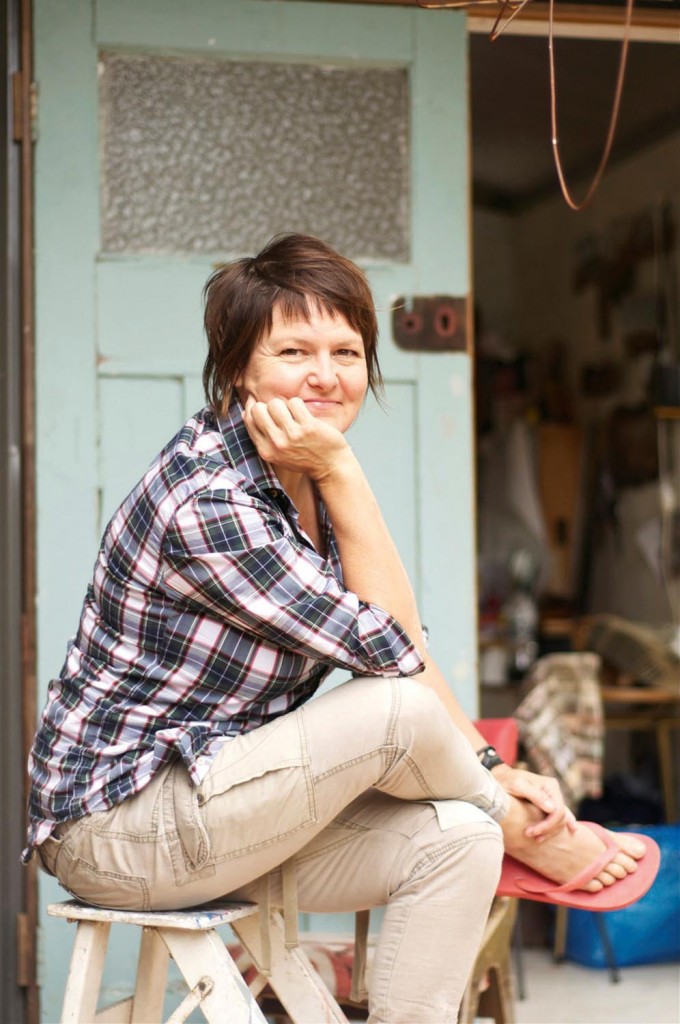 See Julie's work on
clothfabric.com
Written by Julie Peterson
Originally from Home Design magazine, Volume 18 Issue 3