Pendants lights have seen great popularity lately and it's not hard to understand why. A variety of different materials and looks means these light fixtures suit almost any home design. We present to you the following range of stunning pendant lights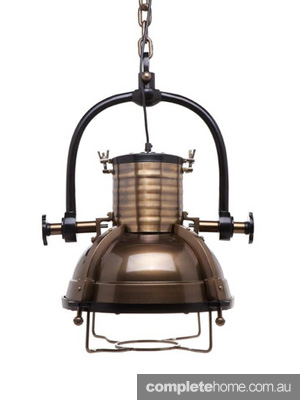 The Aible Antique Brass Hanging
This bulky and industrial pendant light is suited for almost any room in the home. Made of a two tone polished brass and brown antique finished metal frame and shade and fittings with translucent glass diffuser, the Aible will easily illuminate small rooms.  In living areas with more space a group of two or three of the Aible will not only light up the room but look great. The Aible is perfect for those seeking that aged or warehouse look.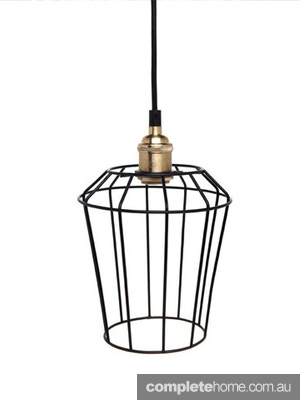 Berlin Wire Cage Industrial
A personal favourite, this uniquely designed pendant light features a black satin finished wire cage with brass light globe fitting. Hanging them in the hallway is a great way to greet and impress guests, and we also recommend hanging them in a straight series over benches or work areas or hanging them in a cluster for a striking statement. This simple but classic minimalist design doesn't just suit homes, but cafes, bars and restaurants too.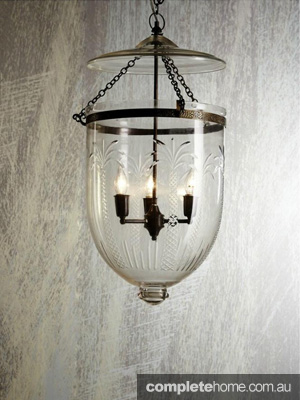 Belljar Lantern Glass
The Belljar features an antique bronze metal frame, but it is its palm-tree-detailed upside down glass bell that attracts the most attention. Perfect for those looking for that antique nautical look or island feel, the lantern is suspended by suspension chains and is sure to suit a variety of living spaces, including the bedroom, dining room and bathroom.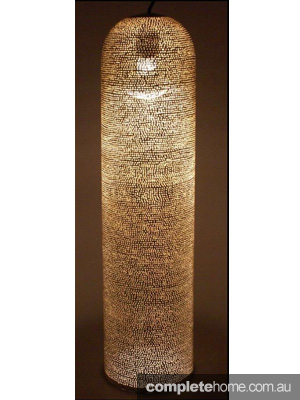 Moroccan Pipe
If you're looking to show off to friends and family then the Moroccan is for you. This beautiful pendant light features an elongated metal shade perforated with thousands of tiny holes that create a stunning effect when the globe is turned on at night, while during the the shades present a unified, solid metal look.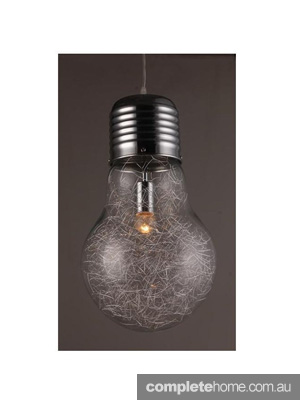 Edison Globe
No, your eyes haven't deceived you—this pendant light has been fashioned in the likeness of a globe. A random pattern of scratch-like markings stain the glass part of the globe, creating a striking effect that contributes to the overall gritty, industrious look of the light. It's recommended you hang the Edison Globe in a group, cluster or line, at random or in alternating heights to enhance its refreshingly distinctive design.
More information by Chic Chandeliers