We talk to Wilma van Boxtel, who won a Staron Design Award for her eco-friendly, single surface dining table concept.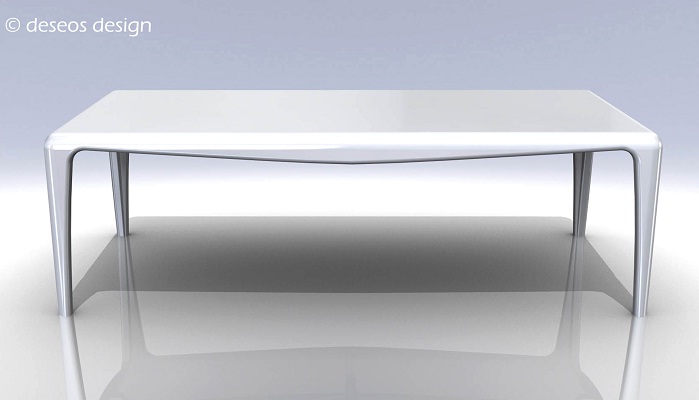 As we move toward a more eco-friendly future, designers are answering the call for kitchens that incorporate both sustainability and versatility. Wilma van Boxtel's work is a shining example of this. She recently won the Concept Category of the 2011 Staron Design Awards for her seamless, long dining table made entirely out of Staron Solid Surfaces.
Q: How will your product design change the industry?
A: I try to give my designs an extra touch of beauty, as I think designers should. Also developing innovative products and ensuring we also make the industrial world a bit more attractive.
I made this table seamless with rounded edges that are not only friendly on the eye but also to the touch, which is what most people do when they see the table — they want to pet it! Plus it's easy to clean, with no seams where breadcrumbs will stick.
Q: What inspires your design concepts?
A: Nature, of course. There's no man-made product as well designed and manufactured as you'll find in nature.
Q: Is your design sustainable in any way?
A: My design is sustainable because it's produced from local material that is long-lasting, repairable and can be reused and recreated into a new product to avoid waste. Staron has the ISO 14001 tick and is recognised by EcoSpecifier.
Q: What do you see as the key colours and materials for kitchen design in 2012?
A: I think all shades of white are good as a base for a kitchen, which can be dressed with any happy colour, from apple green to vibrant orange. I prefer natural materials, such as local hardwoods, and natural textiles, like hemp and linen, combined with the strong modern lines of stainless steel and Staron.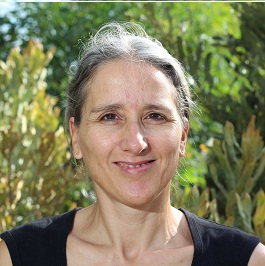 Bio:

Wilma grew up on a small farm in the Netherlands where, with little else to occupy her, she submerged herself in a passion for drawing. She later studied at The Design Academy, a highly prestigious design school in Eindhoven, and moved to Australia in 2004 to start her own business, Deseos Design. Wilma has consistently won awards for her outstanding work and if her latest creation is any indication, she will undoubtedly continue to do so.
Originally a design concept, Wilma's table has now been fabricated by Austaron.
From Kitchens & Bathrooms Quarterly magazine Vol 19 No .1