Elizabeth Delfs is an Australian designer of contemporary visual art who is currently living in Berlin. Her eye-catching designs, which vary in size, are simultaneously edgy but soft.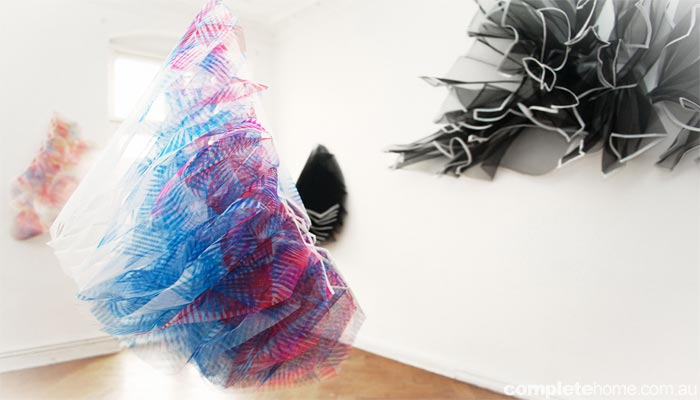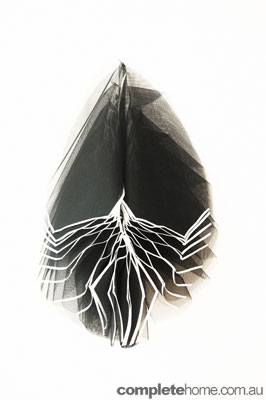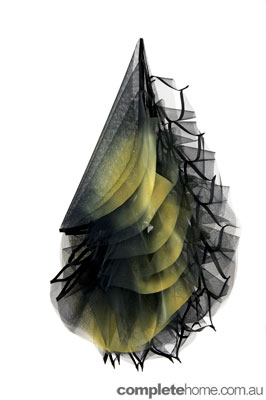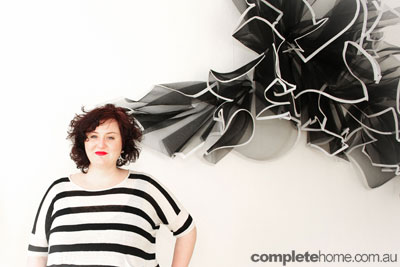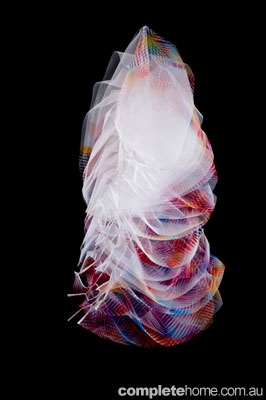 Elizabeth was raised in Western Australia and spent most of her adult life in Fremantle, until she moved to Berlin in mid 2011. She completed her Bachelor of Arts degree in Fashion and Textile Design at Curtin University in 2006, which, she says, "grounded my interest in visual art and design. My degree had a conceptual approach by encouraging an experimental, critical and interdisciplinary exploration of art and design."
Although Elizabeth's designs are more aligned with sculpture, they are still in tune with fashion design principles. This has influenced how Elizabeth has chosen to exhibit her works. Last year she was invited to speak at the AG Ideas International Design Week in Melbourne about her infusion of design disciplines.
Elizabeth describes her pieces as "sitting in a dichotomy of interior/exterior, nature/culture, masculine/feminine, surface/structure and soft/hard". She adds that her works usually come about "from playing, experimentation, failing, reading, and thinking. I am always looking at so many things from a variety of disciplines". Elizabeth says in the future she would like to collaborate with architects on further projects.
Elizabeth gains inspiration from many artists, including up-and-coming Australian designer Dion Lee. In Berlin, as well as other parts of Europe, she believes contemporary art is currently being influenced by new media and many artists are engaging in political and social issues through their work. Like others, Elizabeth is concerned with the effect ill-planned production has on the environment. She says to reduce waste, especially when using aerosols, she tries to plan ahead so she doesn't have to use more than she needs.
"Aside from the pleasures and challenges one has trying to sustain an art practice, I really enjoy the ability to meet people easily, socially and professionally," comments Elizabeth — and this often creates interesting collaborations and wonderful friendships, she adds.
For more information visit elizabethdelfs.com
Images:
Collapsible sculpture from the Revolutions Series 2010/2012. Materials: tulle, stencil and spray paint to create surface design.
By Tamar Lawson
From Luxury Home Design magazine Vol. 15 No. 5