Lighting fixtures aren't just there to illuminate the home ­— aesthetically they can greatly alter the look and feel of living spaces. The following range of beautifully designed and expertly built light fixtures represent the best of the best that chandeliers have to offer, giving a glimpse into the power of lighting to improve a home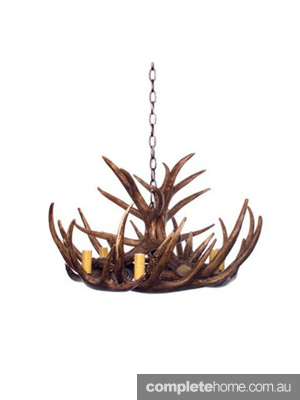 Natural Antler Chandelier 6 Light
With its life-like candle fittings and faux antlers, this six light chandelier is sure to bring a rustic charm to any room of a household, be it hanging over the dining room table or the desk in your private study. As an added bonus, the antlers in question are made of poly resin, meaning no loveable deer lost their horns to make this beautiful chandelier.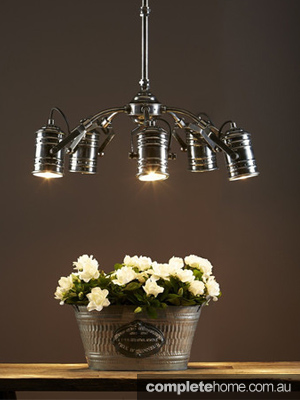 Axis Antique Silver Chandelier
Avant-garde in its design, this six light axis antique silver chandelier hints at inspiration from the past, while retaining a sense of modernity. This design duality, along with its adjustable height, means it is uniquely suited for any room of the house and is sure to leave a lasting impression on house guests.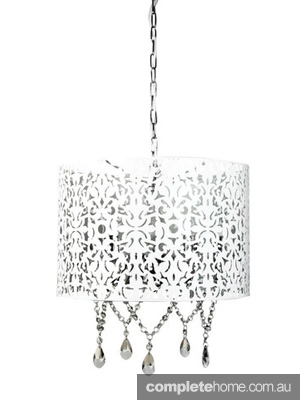 Angela 5 Light White Chandelier
With its wrought metal shade, faux crystal beads and matte white finish, modern and majestic are the words that come to mind when describing this five light chandelier. Its white colour will fit a variety of light palettes, or alternatively it can be used to offset darker toned rooms, and the detailed cut outs of the shadows offer the option of using patterned shadows to add to the design of a room.
Chrysler Industrial Chandelier 4 Light
Wrought in aluminium and steel, this four light chandelier is inspired by the subway lights of early twentieth century New York City. Its caged enclosures can house standard bulbs or more traditionally antique style filaments, a flexible feature that means the chandelier can be used to compliment a wide variety of design trends, from retro styled rooms to more contemporary living spaces.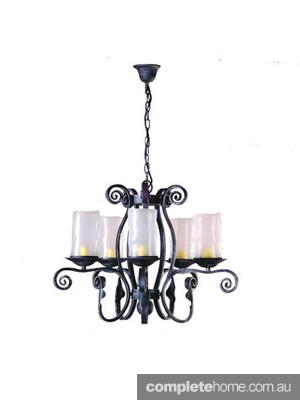 Catherine Five Light Charcoal Chandelier
This is the archetypal chandelier, a charcoal-finished frame with silver highlights and lights covered in opal glass shades, suited for those who like their light fixtures traditionally styled and classically beautiful.
More about Chic Chandeliers