Give your kitchen decor a fluoro makeover with these fab finishing touches
Let your kitchen take on a bright graffiti style with these cool cylinder lamps
Lamps, $170, downthatlittlelane.com.au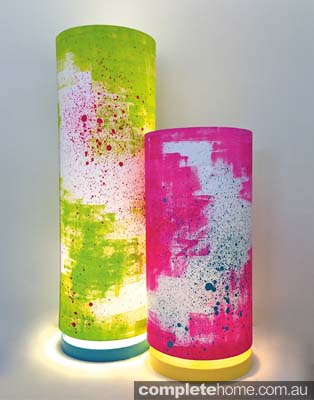 Mix industrial chic with vivid colours with these gorgeous candle holders
Concrete candles, $39.95, downthatlittlelane.com.au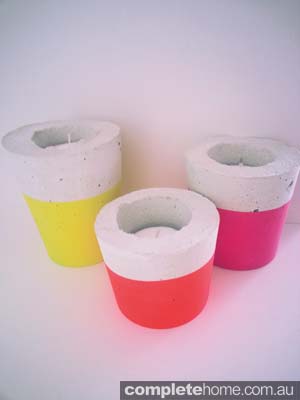 Perfect for an alfresco kitchen, a shocking pink and unusually styled chair.
Chair, $495, acapulcochair.com.au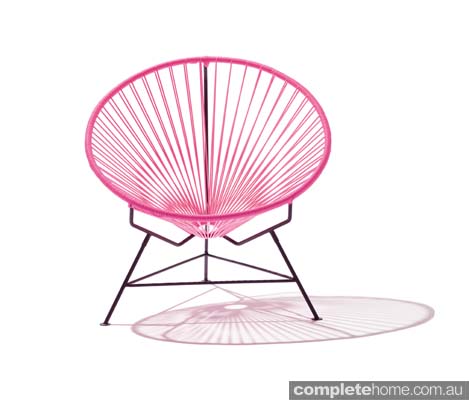 Mix it up with bright patterns and gleaming tones with cushions
Cushion, $64, habitots.com.au Cushion cover, $70, bluebungalow.com.au
Nature with a neon-gumbo twist? Check out this canvas print where two worlds collide
Canvas print, $89, wallstudio.com.au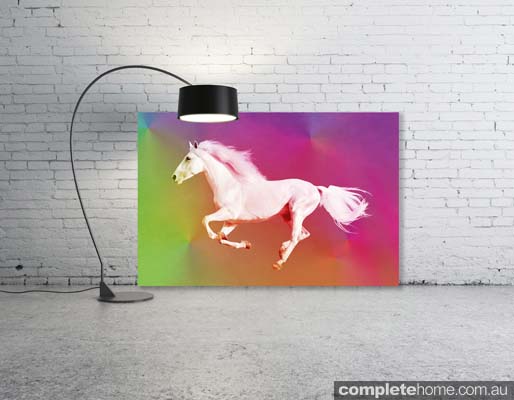 Mix natural surfaces with bright plastic kitsch with this simple timepiece
Clock, $88, habitots.com.au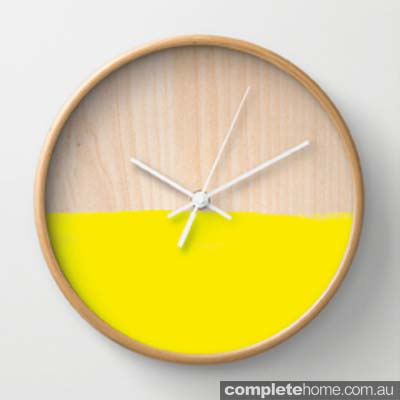 Black and white and yellow all over – this lamp will light up your kitchen before you even turn it on
Lamp, $390, steal-the-limelight.com.au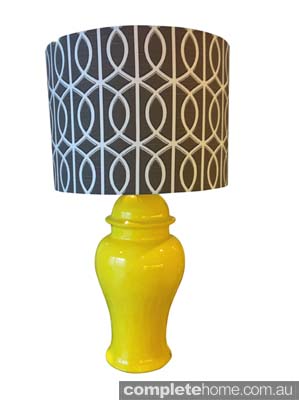 Buckets and containers are perfect for kitchen storage – brighten them up with this one
Decorative pail, $2.90, simplysweetsoirees.com.au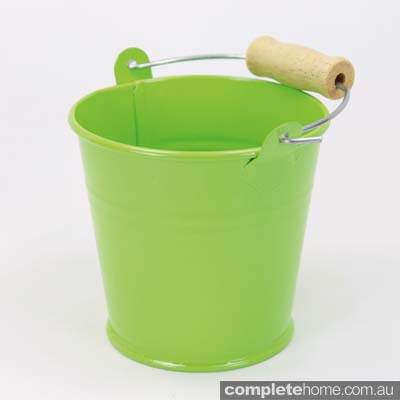 Flamingos are a bright and tropical classic – mixed with the dark charcoal background this decorative item is perfect
Steel flamingo hanging, $150, lisasarah.com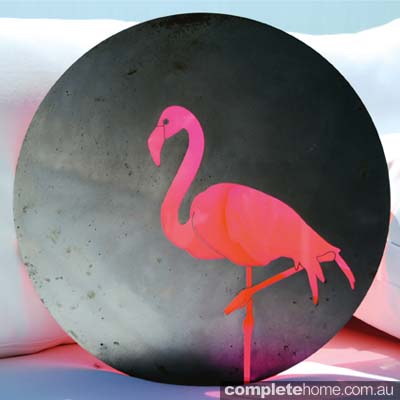 With hints of Aztec influence and geometric style, these coasters are cute and sso necessary
Coasters, $35, etsy.com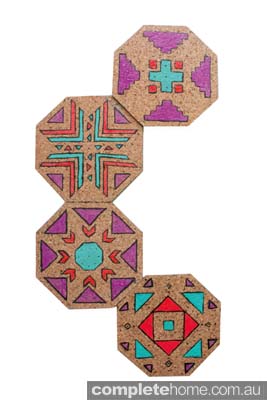 Give your guests some bright instructions with their meal with these napkins
Napkins, $50, downthatlittlelane.com.au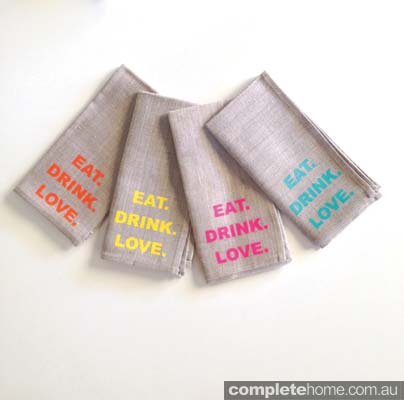 Round, bright, natural, unusual; sums up these mini-candle holders in a tick.
Mini candle holders, $39, norsu.com.au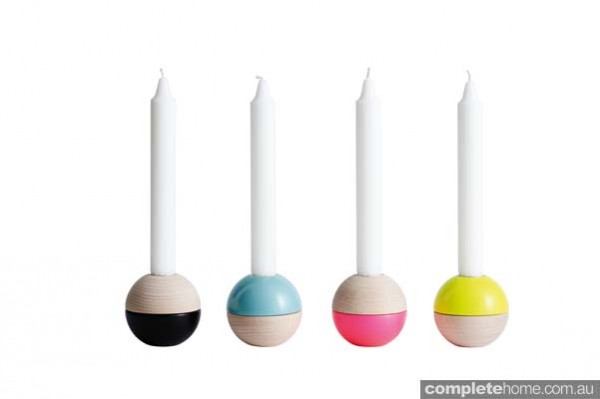 Originally from Kitchens & Bathrooms Quarterly magazine Volume 21 Issue 3