A furniture designer influenced by all that's mechanical and architectural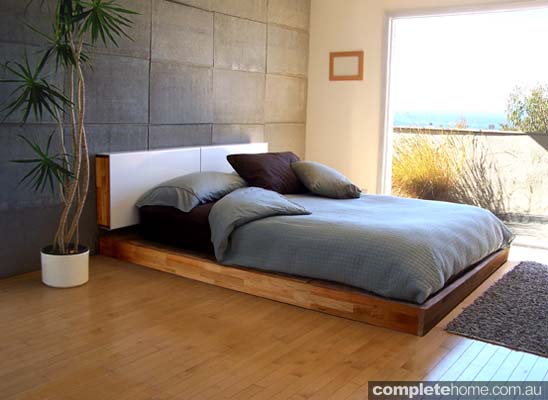 For Bernard Brucha, clean and quality designs are paramount. The LAXseries designs from Brucha's MASHstudios illustrate this perfectly, with high-quality and sustainable materials at the forefront. "We spend a lot of time considering what materials look and feel the best," says Bernard.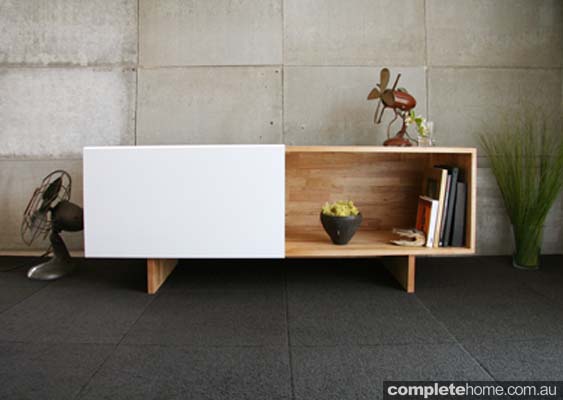 The time is clearly well spent, with the results in the series by MASHstudios being incredibly simple and sleek. The use of key neutral colours, combined with natural and sustainable materials, has resulted in a timeless collection.
This effect isn't by sheer coincidence. Growing up with a father in manufacturing and a sister studying architecture, Bernard was exposed to designs and aesthetics from a young age. His awe of post-industrial machinery and exposure to the New Bauhaus style resulted in Bernard exploring design as a career. His influences aren't lost on him either: "I see what I do as an opportunity to combine industrial design and the principles of architecture to create a type of hybrid furniture."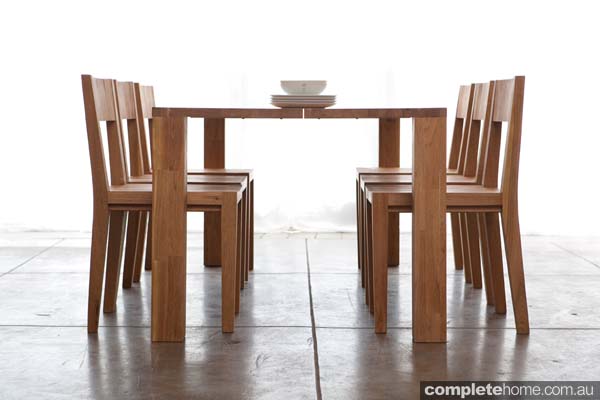 The inspiration that comes with these influences is a little unexpected too. Bernard draws again on his background, citing his father's factory when he speaks of the way machines inspire him. "I look at an old blender and see great lines, not an appliance," he says.
Bernard studied industrial design at the University of Kansas, followed by a stint at a New York City architectural firm, all the while continuing to develop his taste in design. He began MASHstudios in his Californian apartment with friends. "One of us handled the graphics, one built the original website — it was very much about friends helping each other out to build the company," he explains.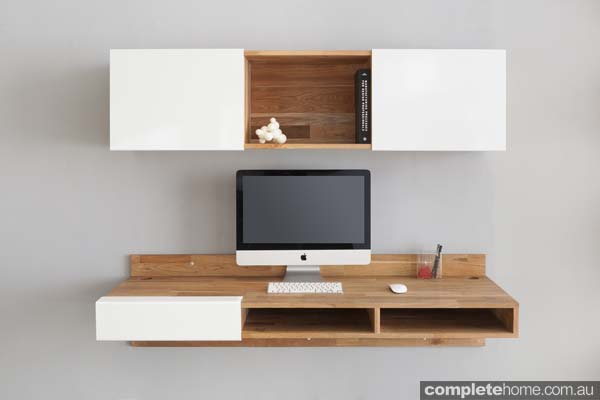 MASHstudios has continued to grow from there. It has gained a name in the design community from work in office space designs and continues to innovate and grow. The company is especially focused on sustainability. "The materials that go into every MASHstudios project are meticulously selected for their quality and positive environmental impact," says Bernard.
His first collection, the LAXseries, is still close to his heart. It uses sleek, glossy white surfaces combined with quality timber finishes. It follows clean, geometric lines and is elegant in its simplicity. There is a great deal of thought and attention required, down to the tiniest detail, and the result is a collection that epitomises effortless simplicity.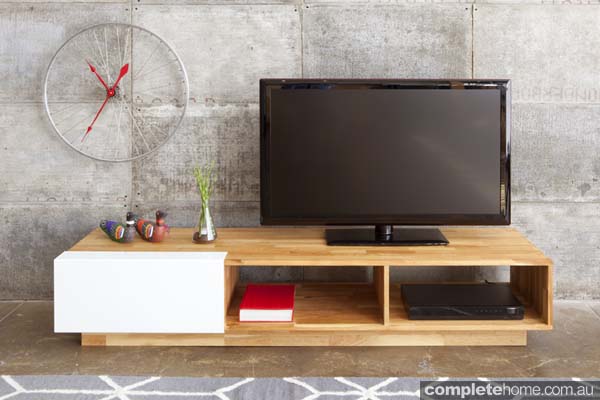 "All of the pieces have a keen focus on materials — their look, touch and even smell. Everything, from the design to the construction of a piece, is done meticulously. We leave no room for error," the designer explains.
Bernard continues to be inspired and explains his love of designing furniture: "It's a great feeling to walk into a space and see something you created, knowing it will be there longer than you will."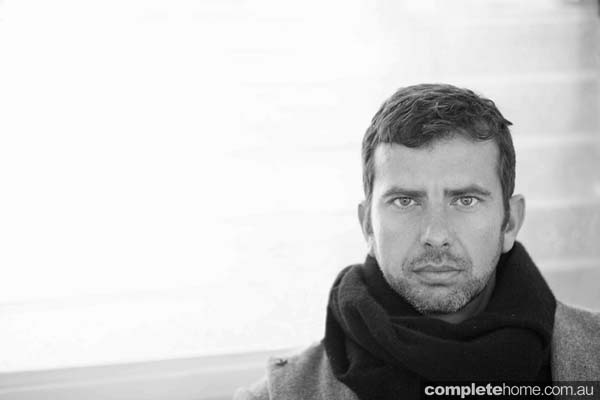 For more information
mashstudios.com
Written by Lauren Farquhar
Originally from Home Design magazine Volume 17 Issue 5