With playful aesthetics and sophisticated materials, designer Christel Hadiwibawa produces designs that educate, inform, and enhance the lifestyle of the user.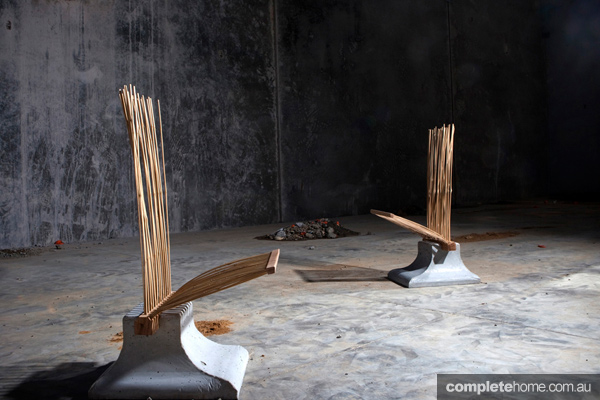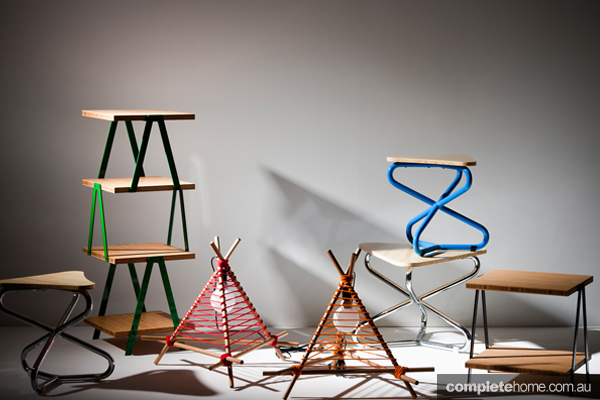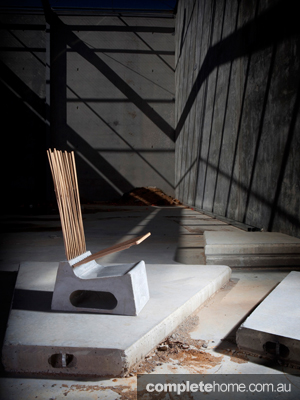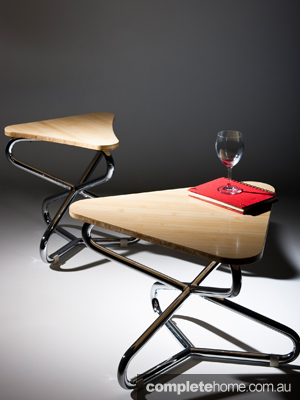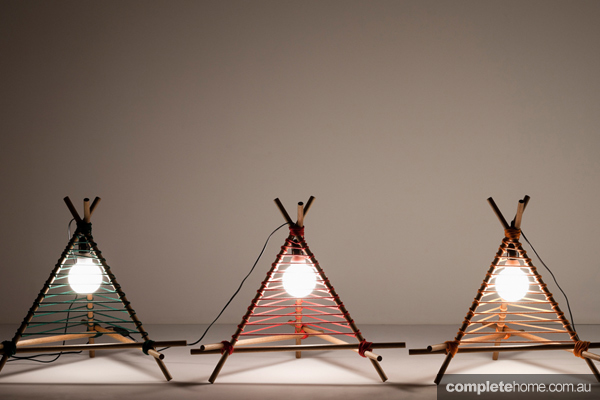 With an architect father and her brother a graphic designer, Christel Hadiwibawa was surrounded by creativity from an early age. Enthusiastic and passionate about the design industry, Christel's life has been one of exploration and experimentation, living off the adrenalin of new ideas and concepts. Christel studied industrial technology at high school and then majored in wood and furniture at the Australian National University School of Art in Canberra. It was here, under the strict direction of her university lecturer, that Christel learnt to challenge her thought process, develop her hand-making skills, and find her own design vernacular.
A year after graduating with first-class honours in 2009, Christel set up her first studio in Sydney, ready to take on the world. Christel's designs consider every element of their function, aesthetic, and impact on the environment. As a girl who loves the outdoors, she is always considering sustainability in her design process. "In my earlier projects there was a strong emphasis on materials and environmental considerations within sustainability. This past year I have been looking more into the social aspects of sustainability … understanding demographics, culture, lifestyles, and exploring how objects, furniture, and spaces impact the way we react and behave."
A result of this thought process is the Kembla shelves. Inspired by the increasing percentage of the population living in suburban areas where space is a luxury, the Kembla shelves fit perfectly in the corners of living areas "where space is often under-utilised", points out Christel. Christel's designs are simplistic, but incredibly sophisticated in their function. Describing her design style as "playful sophistication", Christel says "playful refers to the aesthetics of my designs, such as the colour choice that can give a piece a sense of energy and character. Sophistication refers more to the quality of the materials and the thought process behind the design."
A quote from furniture designer Ray Eames is how Christel explains her design philosophy: "What works is better than what looks good. The looks good can change, but what works, works." Christel claims it's her honesty that has resulted in a collection of products that educate, inform, and enhance the lifestyle of the user, ultimately causing them to fall in love with the product. "I try to be honest about everything" she says. For more information, visit christelh.com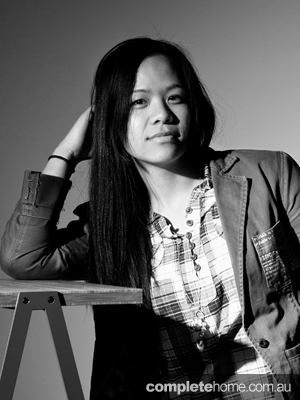 Images:
1. The P2 chair has evolved from the P1, with changes to its size and shape for greater comfort and support.
2. Christel's designs may look simplistic, but they are playful in their aesthetic and sophisticated in their design and function.
3. The P1 chair is the most popular of Christel's designs.?
4. The Tilt comes in a stool or coffee table and is available in black, chrome, red, or blue.
5. The Trey lamps use traditional and modern techniques to represent the narrowing gap between eastern and western influences. They are also available in different colours for different seasons.
6. Christel Hadiwibawa.
By Karsha Green
From Luxury Home Designs magazine Vol. 15 No. 6