Sisters Emma and Charlotte have partnered to produce artworks and homewares of startling creativity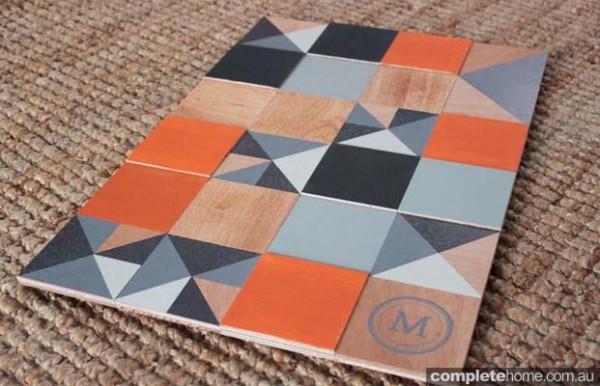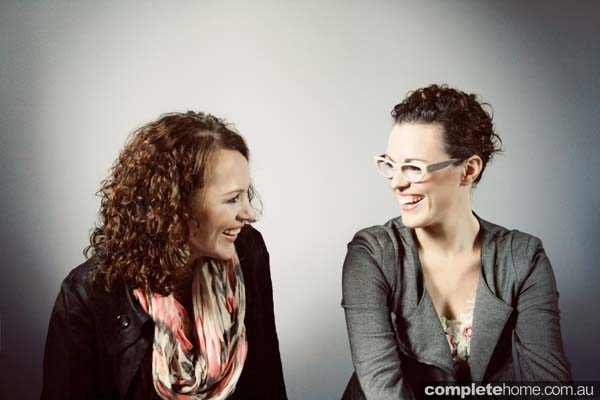 The MacArthur & Co artwork range embraces eclectic style, waves of colour and the individuality of each piece of plywood used. The company's first collections exude contemporary style and play with geometric possibilities. The colours used are varied; the palette can go from muted natural tones to bright citrus colours, the two often mixing. This sense of play with colour, texture and style comes from a background well-suited to design and art.
MacArthur & Co was founded by New Zealand sisters Emma and Charlotte. Raised in a 100-year-old villa in MacArthur Street, the pair witnessed many renovations from a young age. With a mother involved in home and spatial design, creativity soon became second nature to the sisters. It wasn't a surprise that both grew up to have careers in the home and interior design world — Emma as an interior designer, and Charlotte in kitchen, bathroom and interior design. Both have had experience in residential and commercial projects across the industry so it was only a matter of time before they collaborated.
"We have always dreamed of collaborating on a business venture together," says Emma. "With both of us being in the interior design industry, we decided to stay in the business we know and do best!" MacArthur & Co grew from there. It has become a chance for the artisans to establish their very own creative outlets as designers and artists and they used this unique opportunity to experiment and work with different materials. As a result, plywood has featured heavily in their first collections.
"We have purposefully used the raw plywood (in all its entirety, character markings and all) to complement the new printed and painted surfaces," Charlotte says. The results are highly effective contemporary and playful pieces of art. In the collections the plywood shows through the colour and tones, lending a truly textured and detailed aesthetic.
A favourite of Charlotte and Emma's is White Wash from the 180 Degrees collection. In this piece the colour tones are softer and muted, while the asymmetrical shaping maintains the playfulness. It's in striking contrast to the Kiwifruit piece, which has a very simple approach to the shaping but uses high-contrast bright tones.
MacArthur & Co has struck a chord in the industry, and with Emma and Charlotte planning to introduce more collections and products, their influence is bound to grow. Clearly, passion for design, industry know-how and sheer creativity will continue to blossom at MacArthur & Co.
For more information
macarthurandco.com
Written by Lauren Farquhar
Originally from Home Design magazine Volume 17 Issue 5