We catch up with Tanya Sharpe
 

of Rogerseller, who shares her verdict on this year's hottest kitchen trends.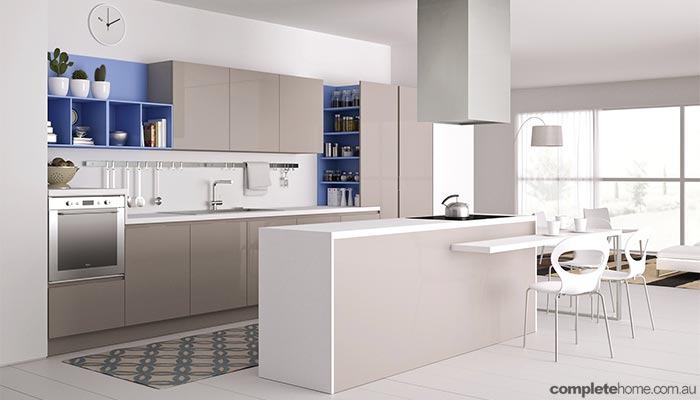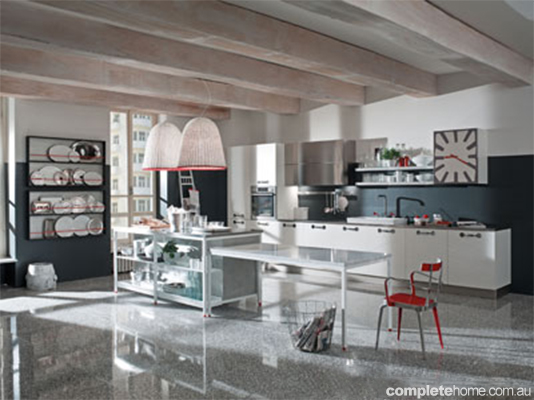 By Alexandra Longstaff and Tanya Sharpe
In the past year, what trends have been seen in the kitchen?
There has been a shift away from the all-white kitchen. What seems like a good idea at the time often leaves the owner with a more sterile atmosphere than anticipated. White can really benefit from the addition of feature materials and we have seen clients open up to the idea of mixing timber veneers and other natural materials to add more character.
What design trends will be coming in over the next year in kitchens?
The recent Eurocucina Fair in Milan highlighted a few key growing trends: more focus on the kitchen overlapping the living space, such as with the Bontempi Zero collection, and a cross-over that can be achieved by concealing electrical appliances. Vintage has become popular in recent times and we are seeing vintage-effect surface finishes, open storage units, and freestanding pieces that help reflect this theme. Traditional kitchen materials including steel, marble, tiles and wood are also making a comeback. The Bontempi Menu collection introduces digital prints of milk glass and colanders, linen and chicken wire feature doors, and pops of red. Think green. There is a growing focus on green building.
Which colours will we be seeing more of in the kitchen?
Pops of colour will become more visible in the kitchen. This is seen reflected in the Bontempi Zero range with its yellow and sky-blue highlights. The Bontempi range also offers a selection of 24 colours in their lacquer finishes. These can be used to complement a kitchen in white or warm grey for those not brave enough to go with full colour.
What can customers do to keep on top of moving trends in the next year?
Start slowly by introducing some of these trends as accessories in your kitchen if you are unsure. Seek advice from a specialised kitchen designer if you are looking for a more complete result, as they will help you find the right balance between the aesthetic (and introducing some of the upcoming trends) and the functionality of your kitchen. Be brave! You can really impart your personality into your kitchen.
For more information visit rogerseller.com.au
Images:
1. Bontempi Zero collection
2. Botempi Menu collection
From Renovate magazine Vol. 8 No. 5