Step aside Thermomix! Tefal and KitchenAid have recently released their all-in-one cookers, reportedly rivalling the Thermomix. But is newer really better? We put Thermomix and its competitors to the test to find out who comes out on top
Overview:
This Tried & Tested was the hardest one to write. It wasn't that the cookers were confusing, but that they all seemed to revolutionise my life. They gave me the freedom to cook healthy, fresh meals in no time, which is great for someone who is time-poor.
These appliances give users the ability to cook in an easy, set-and-forget fashion, while also allowing for ultimate creativity using manual modes — even enabling the adaptation of non-cooker-specific recipes.
Price is one of the few major points of difference. While Tefal and KitchenAid are making all-in-one cookers more accessible, the Thermomix has experience on its side with more development. These new kids might rival the Thermomix one day, but maybe not yet.
While it was hard to judge between the cookers, I think the real win is the way they get fresh meals back in the kitchen.
Here's the verdict…
The old favourite: Thermomix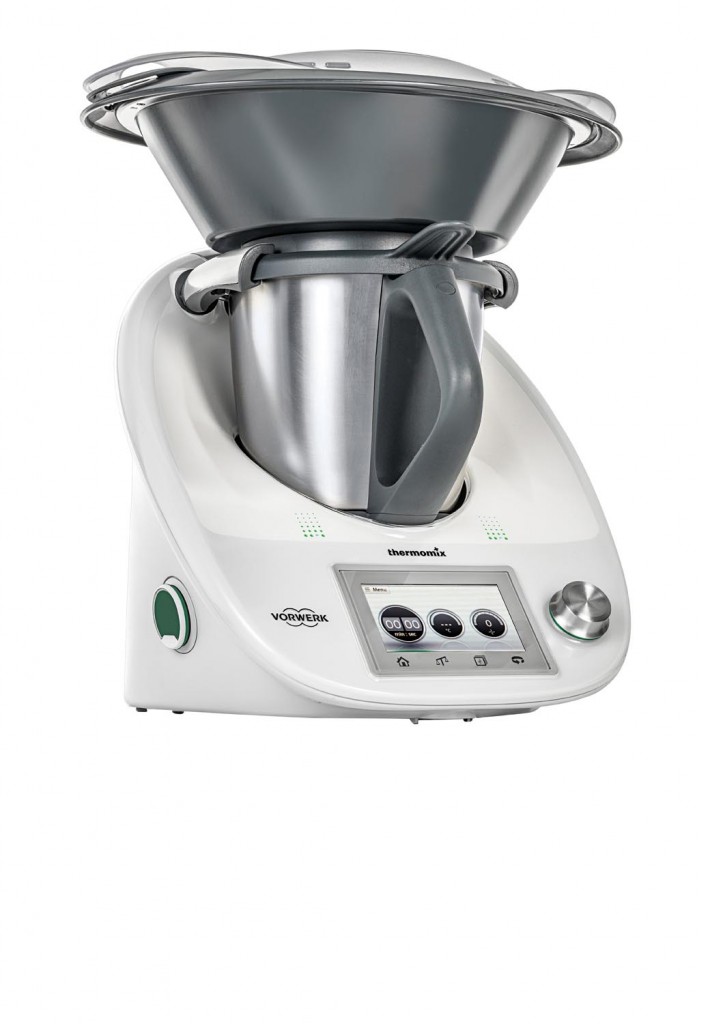 A true all-in-one cooker, the Thermomix has everything accessible via a digital display screen. Its blades are efficient, delivering a perfect job every time. Cooker, measuring cup, easy-access lid, scales, guided recipe book — it's all in-built, with the Varoma steam basket being the only cooking attachment necessary.
This appliance is foolproof — it shows you when the machine is hot and doesn't allow you to cook without the lid or using dangerous speed/heating combinations. The machine itself is lightweight and fits on any bench. Since it comes with its own spatula and built-in scales, clean up is almost non-existent, making the whole cooking process fast and simple. You can cook unlimited recipes on a manual mode or you can utilise the appliance's cutting-edge automatic mode comprising a guided cooking process. Using a microchip database, you are taken step-by-step through your chosen recipe, with a few recipes being 100 per cent set-and-forget, such as Thermomix's famous custard.
Although the Thermomix is sold via direct selling, it's helpful to have a Thermomix professional show you how to get the most out of the appliance — it beats reading a manual! Having been developed over a number of years, the Thermomix TM5 is a leader in its field.
Thermomix TM5, $2089, Rating: 5/5
The Three-Course Cooker: Tefal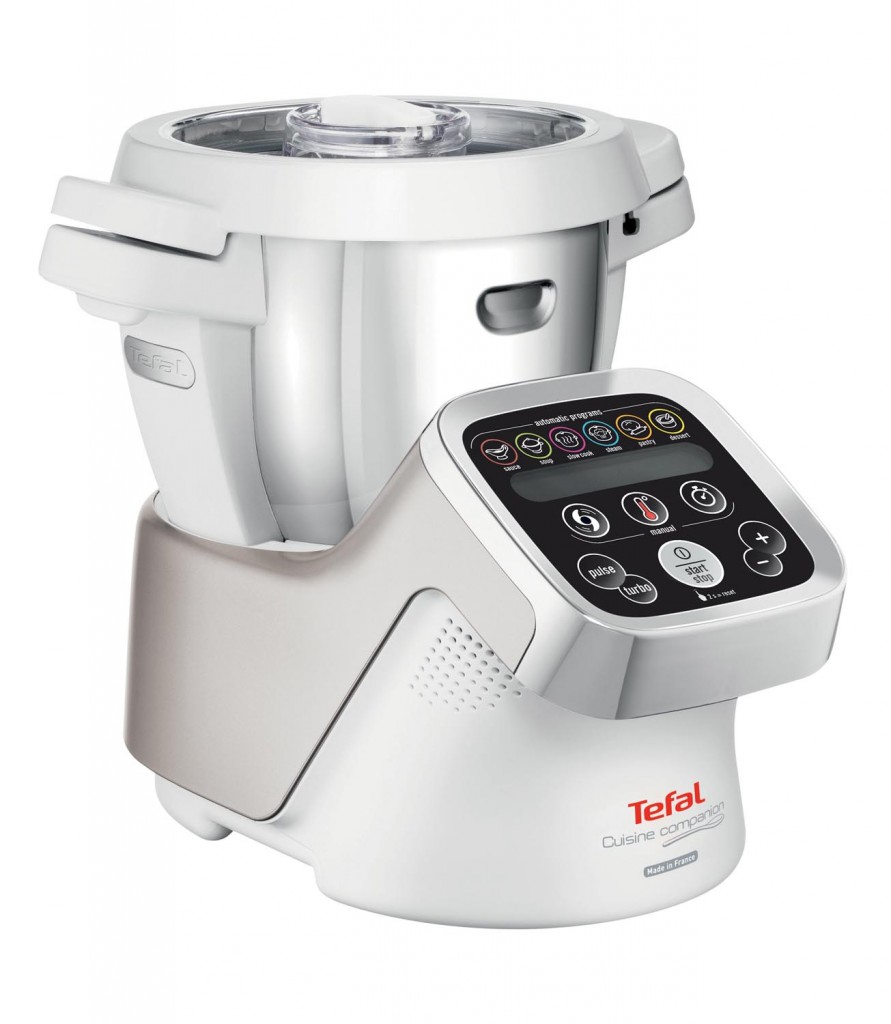 The Tefal Cuisine Companion may be a little smaller with a simplified control panel, but it has the same capabilities as its competitors and for a cheaper price — a plus if you are looking for a more economical option. Like the KitchenAid, it comes with a similar-sized bowl, a lid that allows ingredients to be added while cooking and an array of attachments for cooking, mixing, whipping, chopping and more at the touch of a button.
Within 20 to 30 minutes, you can make fresh meals, with minimal clean up. The accompanying recipe book is where this machine really comes into its own. Tefal provides an invaluable resource for creating weekly food plans or three-course meals for entertaining. The book comprises one million meal variations through a handy flipbook that lets you choose from starters, mains and desserts.
Yet, you don't have to stop there. You can use the machine's automatic programs for easy meals or a manual mode by setting temperature, time and speed.
Tefal Cuisine Companion, $1699, Rating: 4/5
The Artisan Chef: KitchenAid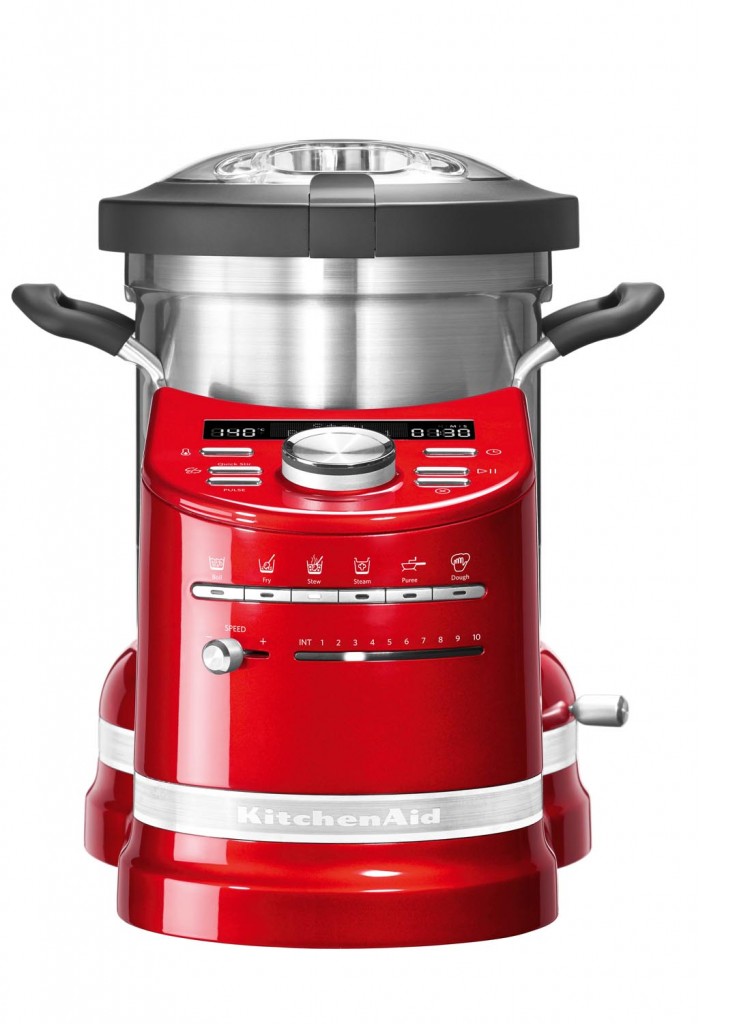 The KitchenAid Cook Processor is a style statement, offering a vintage-inspired gem with plenty of functionality to follow. The Cook Processor definitely delivers on its advertised features. You can cook meals from the one bowl and within 20 to 30 minutes, you can have dinner on the table — which would suit young professionals and busy families. With its pre-set programs, pulse, speed control, heat settings, start and pause options, assorted attachments and steamer baskets, and a comprehensive cookbook, this appliance has everything you need with relatively simple instructions.
Clean up is a breeze with the cooking process only requiring the bowl, measuring utensils, scales, a knife and a chopping board. The Cook Processor also provides a handy app with all its recipes included, which easily enables KitchenAid to develop its recipe database in future. However, with quite a few attachments and a heavier, larger unit than its two counterparts, it does require a decent amount of bench and storage space.
KitchenAid Cook Processor, $1999, Rating: 4/5