Ilve wines and dines us with their latest range of colourful freestanding ovens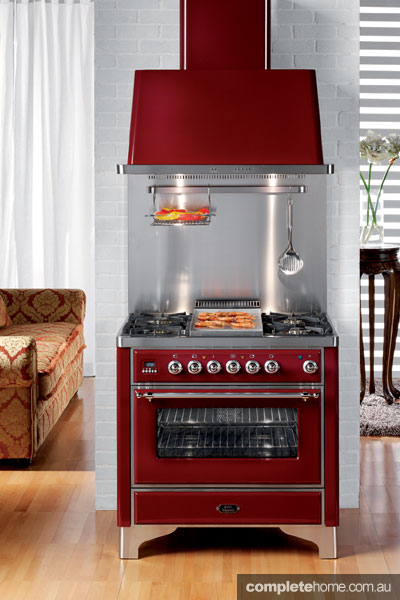 With the release of luxury kitchenware brand Ilve's eight different coloured freestanding ovens, it's easy to personalise your kitchen and appliances to create the style you need. Their offering in burgundy creates a beautiful warm, earthy tone – conjuring up images of fine Merlot's and coq au vin. Seen above, the flagship model, the Majestic Freestanding Cooker with Tepanyaki Plate and Electric Oven and the 90cm Majestic Canopy Hood suits this deep red tone perfectly.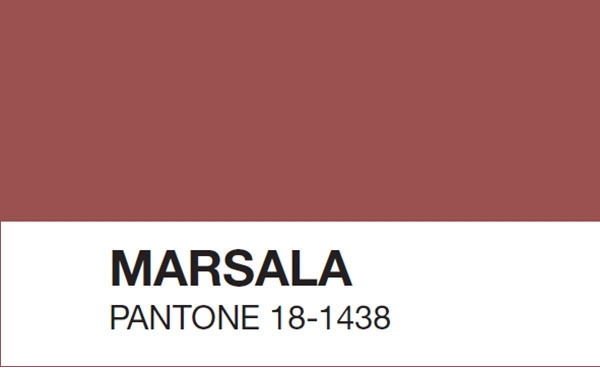 Right on trend, ILVE's brightly coloured range of freestanding ovens include stunning upright stoves available in eight colours including burgundy, which share the same philosophies as 2015's most prominent colour, the Pantone Colour of the Year 2015, Marsala.
Executive Director of the Patone Colour of the Year, Leatrice Eiseman has described Marsala as a tone that enriches the mind, body and soul, exuding confidence and stability. She has also said that Marsala is a subtly seductive shade, drawing one in to its embracing warm. As well as nurturing and fulfilling, making it a natural fit for the kitchen and dining room.
ILVE is renowned for having one of the largest and most diverse freestanding oven ranges on the market, with over 1000 different models available. Marketing Manager for ILVE, Daniel Bertuccio has said that the dedicated Facebook and Twitter following of ILVE have always taken great interest in the images of the freestanding oven models in the deep red tones. "The burgundy freestanding oven range is already a clear favourite with those who love to include daring colours in their kitchen designs."
"These wine tones especially fit in the kitchen landscape as they are not particularly overly masculine or feminine, meaning they are versatile and cater for a broader spectrum of buyers. As the oven is the centerpiece of the kitchen, it's a fit to dress the largest appliance in a bold, eye catching colour."
So splash some wine around the kitchen this year, by daring with dark red hues through the Majestic freestanding oven series.
ILVE's M90FDMP Freestanding Cooker has an RRP of $11,099, with bronze fittings $11, 749, and the 90cm Majestic Series Canopy Hood has an RRP of $4,449.