Always on the cutting edge of trends, technology and design, E&S Trading has become the ultimate destination for anyone building, renovating or revamping their kitchen, bathroom and laundry.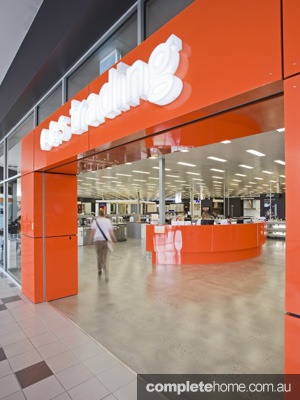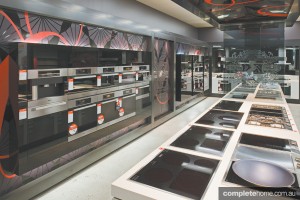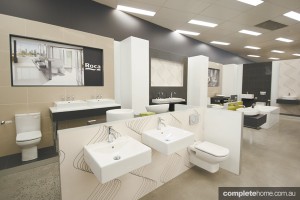 E&S Trading showrooms feature exciting shop-in-shop concepts and fully functional displays that allow you to play with the products and appliances. You're also treated to regular product demonstrations hosted by the appliance companies.
Suppling customers with the world's leading brands all under the one roof, you can easily compare and select products from brands including Miele, Smeg, ILVE, Villeroy & Boch, Blanco and many more.
"Every brand is given its own space, allowing you to test the functions and features of the products to find out if they're truly suitable for your home," says managing director Rob Sinclair.
E&S Trading takes the hassle out of shopping at different stores by offering a one-stop-shop solution for your kitchen, bathroom or laundry renovation. By bringing along a floor plan or wish list of appliances, you can receive expert advice from a team of friendly staff. Or if you don't know where to start, then simply allow the E&S team to guide you on the best products to suit your needs and budget.
If a visit to a showroom isn't practical, then the E&S website is the next best destination. A fantastic resource for information, buyer's guide videos and inspiration galleries, the website also offers an online store. For instant, up-to-date news, events and product launches, subscribe to E&S's blog, newsletter, or follow the company on Facebook and Twitter.
FOR MORE INFORMATION
E&S Trading Showrooms
106 Whitehorse Road, Blackburn Vic
(03) 9877 1833
Level 1, 675–685 Warrigal Road, Chadstone Vic
(03) 8574 0100
Essendon DFO Homemaker Hub, 120 Bulla Road, Essendon Vic
(03) 9937 7525
Level 1, 970 Nepean Highway, Moorabbin Vic
(03) 9556 7777
531 Moorabool Street, South Geelong Vic
(03) 5228 2600
Phone 1300 KITCHEN
Website www.estrading.com.au
Open All showrooms open seven days
Originally from Kitchens & Bathrooms Quarterly magazine, Volume 20.2