Jenny O'Connell of Freedom Kitchens shares her five tips to creating an on-trend kitchen that will withstand the test of time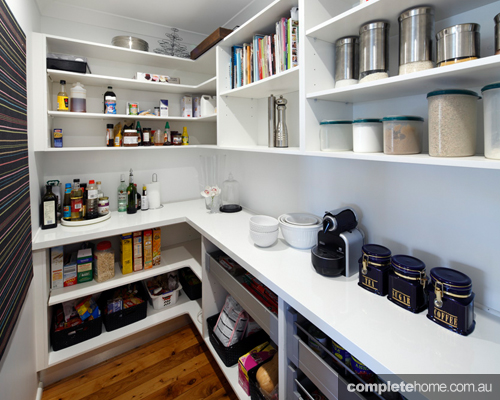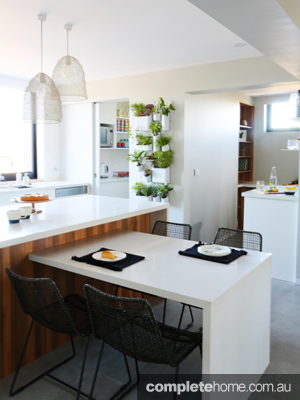 1. ENTERTAINER'S KITCHEN
Kitchens are increasingly seen as places to entertain guests. As a real centrepiece to the home, they need to be more intuitive, accessible and easy to maintain. "We are seeing larger kitchens that consider the needs of all the users in the space," says Jenny. "There's more emphasis on open workspaces, multiple ovens and storage maximisation in the form of butler's pantries." Jenny also suggests built-in seating areas and 'connectivity centres' for iPads/laptops will be popular in the year to come as the lines between living and dining continue to blur.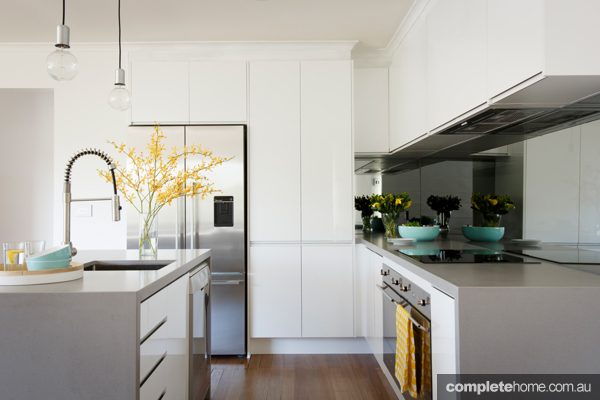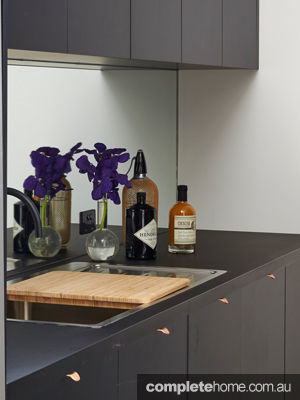 2.  BEAUTIFUL BENCHTOPS
Freedom Kitchens has recently introduced one of the most exciting products on the market – the new Super Matt Black Nano benchtop. "Imported from Italy, it is resistant not only to fingerprints, but is also able to withstand knocks and scratches, is hygienic and easy to clean, waterproof, and resistant to dry heat and rubbing," says Jenny. Noteworthy, she adds, is its easy-to-repair qualities – moisten the surface with a piece of damp kitchen paper, then pass over the scratch with a hot iron to repair the damage.
Caesarstone's new Sleek Concrete is another benchtop turning heads this year. "Warm grey tones with a concrete look, this benchtop is sure to appeal to those seeking a chic finish to their kitchen or a top that complements a modern industrial style."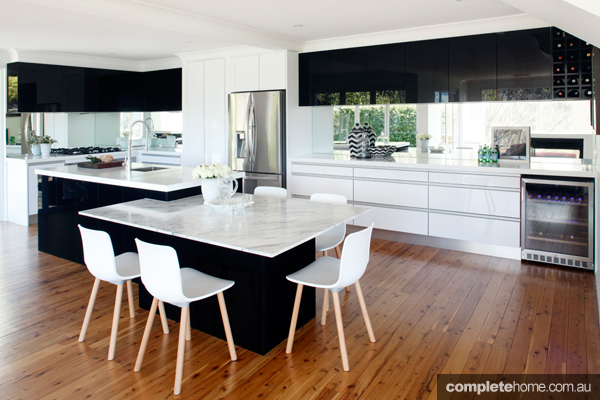 3.  COLOUR IN THE KITCHEN
Colour blocking is clever way to bring in multiple colours to the one space and is a clear trend in kitchens as the people become more adventurous in their designs, and look for integration between the kitchen and the rest of the home. "Designers use colour blocking to define spaces such as upper and lower cabinetry, or to highlight an island," says Jenny.
When it comes to the most popular colour palette, Jenny says matt black, grey and warm timber grains are leading the charge.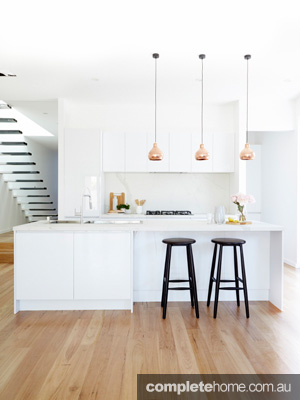 4. TRANSITIONAL KITCHENS
With a mixture of traditional charm and contemporary chic, transitional kitchens strike just the right balance in your home. "Blending old with new provides a great deal of flexibility, and is an excellent choice for homeowners who don't want to confine themselves to a single style," says Jenny. She offers the combination of profiled Shaker doors, stainless steel appliances and textured surfaces for a creative and personalised space.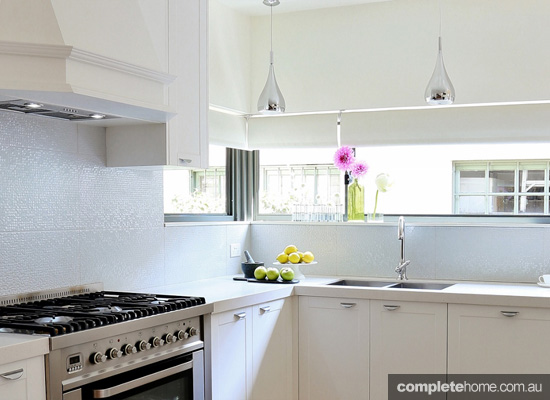 5. METALLIC FINISHES
Gold, brass and copper are extremely hot in kitchens right now. "Offset by a clean look like sleek white cabinetry, classic metallic finishes add a fresh yet timeless appeal to the kitchen," says Jenny. Look to pendant lighting for a simple, elegant touch.
When it comes to designing a new kitchen, Jenny says the first step is to engage a professional kitchen designer. "Not only do they understand the latest in design trends and technology, they will create a practical, workable kitchen you and your family will love for years to come."
To view the latest product range and kitchen displays, visit your local Freedom Kitchens showroom. For a free, in-home kitchen design appointment, head to www.freedomkitchens.com.au or call 1800 113 733