Modern workplaces are all about performance, style and, increasingly, energy efficiency. Australian company Zip Industries has tapped into this demand for "green" technology with its new G4 HydroTap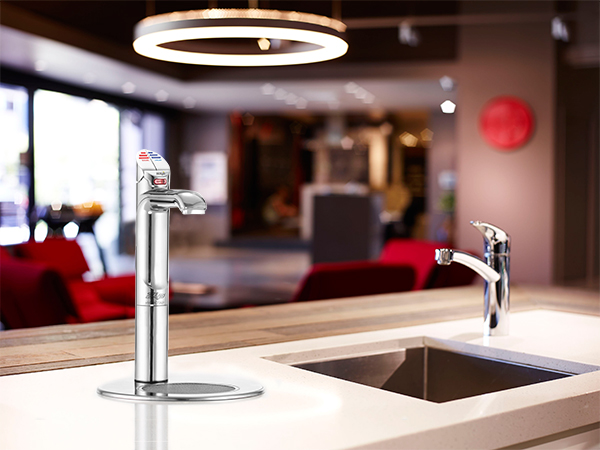 Thanks to the advanced insulation and electronics plus four energy-saving settings, the G4 HydroTap uses up to 55 per cent less power on standby than earlier equivalent models. In addition, its new air-cooled system with inbuilt cross-ventilation doesn't dump water to waste, unlike water-cooled systems, which further ups its environmental credentials.
Why are workplaces choosing to install advanced filtration systems for their workers? Aside from the ease and convenience of accessing boiling, chilled and sparkling water at just one touch, the G4 HydroTap's advanced filtration system filters drinking water 25 times finer than Zip's previous systems. This means it removes impurities as small as 5000th of a millimeter that may be harmful to health, such as chlorine, lead, rust, organic pesticides and bacteria such as Giardia, without removing beneficial elements such as fluoride.
All Zip filters carry the NSF symbol, which means the filter is tested and certified by the globally recognised public health and safety organisation NSF International.
Zip's G4 Commercial range is available in a variety of combinations including boiling-chilled, boiling-ambient, boiling-only and chilled-only, as well as four-in-one, three-in-one and all-in-one sparkling solutions. The option of having chilled and sparkling filtered water at a touch means that workplaces no longer have to buy and store bottled still or sparkling water, meaning they can save on costs and still deliver high-quality, healthy water. This means they can also help the environment further, as they don't need to recycle all of those plastic bottles.
All G4 systems feature time-saving, energy-saving technology such as overload protection, temperature monitoring internal leak detection and internal pressure limiting valve. They also carry a five-year warranty.
For more information check out the Zip G4 Hydrotap website
Written by Danielle Kirk