This kitchen, designed by Darren James of Interiors by Darren James, was created with the owners' culinary pursuits in mind.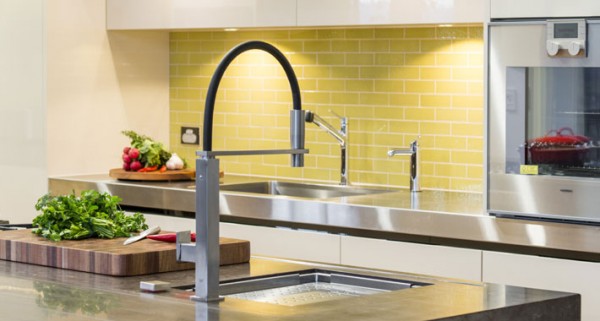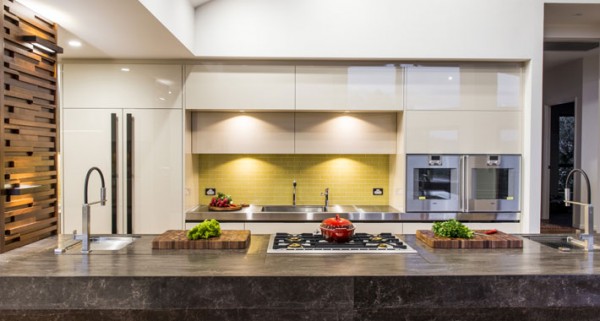 Boasting a semi-commercial style, the kitchen also embodies a relaxed ambiance which is perfect for entertaining. Because the owners love to cook together, the design incorporates dual prep areas as well as specific wet and dry zones.
Essential to the success of this kitchen is the choice of cooking appliances, including the Zip HydroTap boiling chilled. When working with owners who take their cooking very seriously, it's imperative that the appliances chosen are not only up to the task at hand but look the part, too.
"Knowing my clients are serious about their cooking, I made sure to specify only the best cooking appliances including the Zip HydroTap. The high-functioning technology and ongoing service make it ideal for a busy working kitchen," says designer Darren James.
Within its footprint, this kitchen features three separate sink areas – two on the large island and the main sink adjacent to the ovens and pantry. The location of the Zip HydroTap on the rear benchtop is the perfect location for use during busy preparation times. Clever design sees walnut-stained timber complement earthy-toned marble, gleaming stainless steel and Corian surfaces to create a warm, inviting space which operates at the height of efficiency.
Zip HydroTap Boiling x Chilled is now available with an additional Sparkling water option to deliver your favourite chilled sparkling water at the touch of a button. For more information on the range of Zip HydroTaps visit the Zip website and request a brochure.
By Melanie Gardener