The Bond Homes transportable home system ensures there are no delays during construction and a much shorter building time, giving you peace of mind that everything will run smoothly.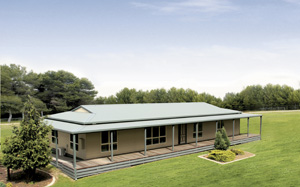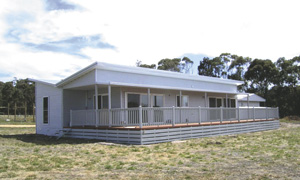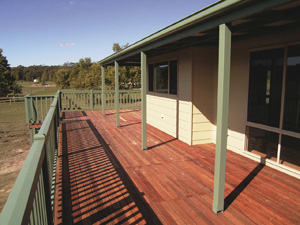 All homes are built to comply with or exceed the five-Star Energy Rating requirements and feature double-glazing.
Bond Homes has a large design range with many options to choose from, giving you control over the finished design and layout of your new home.
Maldon

This three-bedroom home by Bond Homes features beautiful cathedral ceilings to the family room which create a great sense of space and an elegant feel. The home has two living areas, including a formal lounge, family room and two bathrooms, making it suitable for a family. The home has a steel sub-floor and stumps.
Size: 150.3m²
Price: $176,720.00
Accommodation: Three bedrooms
Inclusions: 
-Delivery to 200km of Ballarat
-Floor coverings
-Light fittings
-Double glazed windows
-5 Star energy Rating
Company profile

Bond Homes has been in the industry for more than 14 years and is a family business specialising in transportable homes and granny flats. The company offers innovative, flexible design options and a personal service. Bond Homes ensures each home is designed and built to the highest standard, with quality craftsmanship.
Read more at the company's website
Looking for more non-traditional and kit home building options? Explore our Kit Home Archivehere.