This amazing house proves a contemporary home can be warm, inviting and very liveable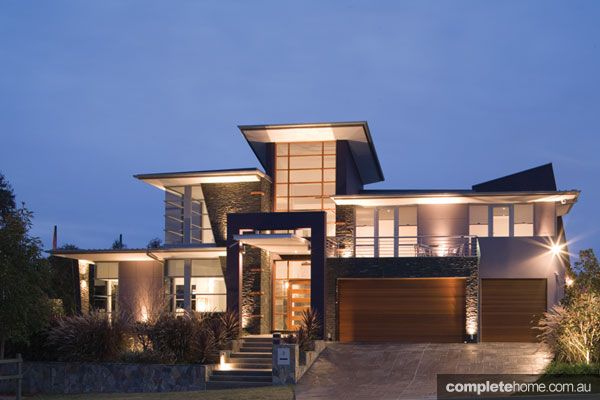 "It was our intention to get people to think outside the square, so to speak," says Michael Sasso, CEO and architect for Aspect Designs. "While many people find contemporary homes 'cold', we have combined colour, texture and scale to ensure that does not happen and our designs concentrate on liveability while also making a statement about lifestyle."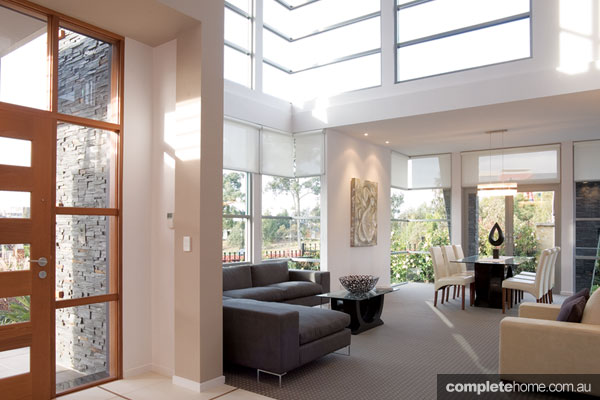 This residence has all the essentials that encompass a stylish house — a home theatre, swimming pool and purpose-built barbecue area, as well as an open-plan family/meals/kitchen room, a studio, three bedrooms, a guest bedroom with ensuite and a separate laundry. "It is very much an open-plan house, with little barrier between inside and out," Michael explains. "The external areas are part of extending the internal spaces in all aspects of living, allowing inhabitants to experience the evolution of day and night, indoor and outdoor."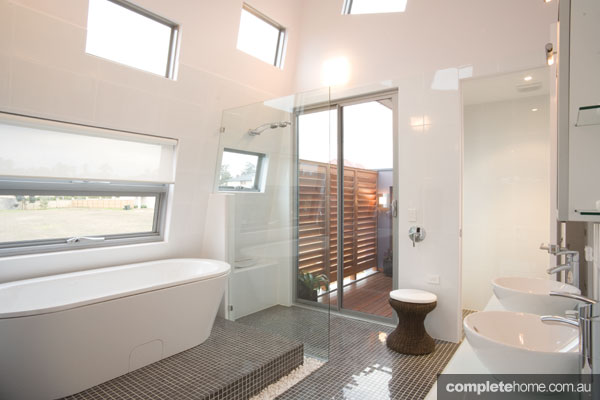 Michael states we must "protect our diminishing natural resources" when designing a contemporary home and he has stayed true to this by incorporating incredible efficiency with extensive overhangs, heat-absorbing flooring, cooling water surfaces and cross-ventilation. The house also contains energy-efficient glass and retractable shading systems.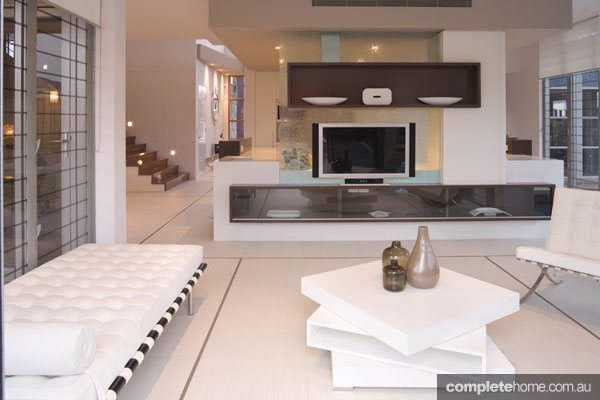 The home has been built around a steel structure, which was vital to get the look the client desired. This reassessment of traditional suburban design has allowed for different avenues to be explored and a unique and innovative look to be created.
"The style is very contemporary, which shows how lightweight-type construction and traditional building methods can be integrated to form something unique," says Michael. "The use of a steel structure to minimise the external visual aspect of structure and bulk is the key to this design; built any other way, the same building would look and feel so different."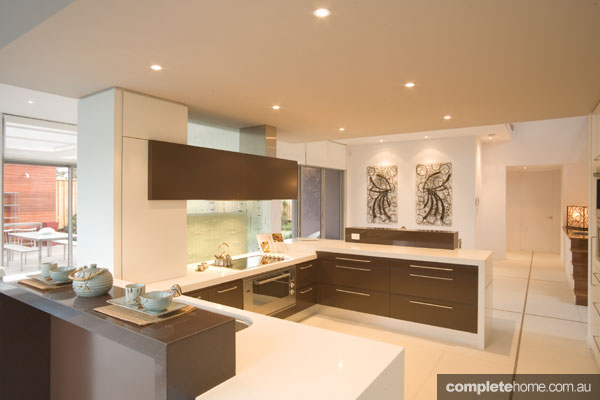 An eclectic mix of construction methods, materials, colours, textures and scale is used throughout the build. All furnishings were chosen for their durability, high quality and style and work impeccably within the interior of the dwelling. Finishes include a freestanding Bette bath and Villeroy & Boch bathroom fixtures, Caesarstone benchtops in the kitchen with drawers by Blum and appliances by ILVE and Miele.
The process was managed by Aspect Designs — a company which specialises in prestige residential buildings as an all-inclusive service, providing design for the building, interiors, landscaping and also the construction process, with a network of some of Sydney's best builders. Aspect Designs has won more than 30 awards since it began in 1982, including the Home of the Year from the Housing Industry Association, as well as many for workmanship and interior design. Aspect Designs can design houses to be built in any location, and also builds and project-manages for the greater Sydney area.
FOR MORE INFORMATION
Aspect Designs Suite 2/ 82 Pacific Highway St Leonards NSW 2065
Phone 0418 460 714
Website aspectdesigns.com.au
Originally from Luxury Houses and Apartment Volume 1