There is a movement happening in Australian design — from interior designers, furniture designers, industrial and lighting designers all around — and it is shaping the look of interiors that will define our contemporary style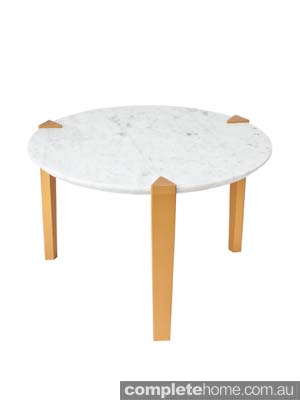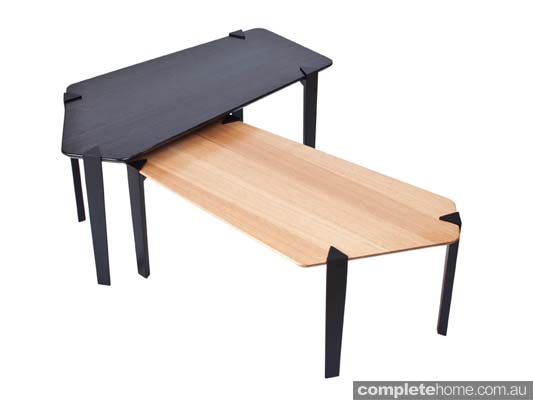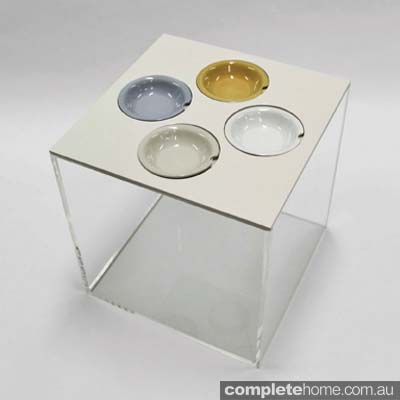 Movements happen out of a want for change, a desire to see something different, and there has been a lot of frustration from Australian designers and product manufacturers. This has led to a new energy in Australian design and one in which the aim is to create accessible design that is not only affordable, but also not mass produced. Buying bespoke does hit the pocket and many are willing to put their money where their mouth is to have something unique. However, the mass market love affair with "retro" and "vintage" replicas has given the public the wrong idea about good design being out of reach and there is an incredible force of designers who are putting their own skills and money out there to produce furniture that is accessible and affordable.
Michele Chow, interior designer and creator of Dessein Furniture, recognised the demand for original, non-generic, locally designed furniture that also respects and supports the local design industry. Dessein has engaged respected designers to create a range that embraces Australia's vibrant and dynamic contemporary culture to provide a competitive alternative to what is available in the mainstream furniture industry. The range is in its infancy with seven products in store but, with support, the range will grow.
Sustainability is also big on Dessein's agenda with the company using a widely underused timber rubberwood, which is an agricultural by-product of the latex industry.
 There has always been frustration from designers who are tired of waiting for a company to pick up their designs, with many deciding to enter the process themselves. But, now the affordability of these designer items is challenging the unlicensed design reproductions that the Australian public has embraced en masse.
CAJA, which takes its name from the Spanish word "box", is the brainchild of Georgia Ezra. Her designs came out of living in a small apartment and being frustrated by not only the lack of storage, but having pieces that only served one function. She played around with integrating vases and tapas bowls to make her Perspex cubes, an "evolving" piece that will grow after you have purchased it – a conversational hub in your lounge room, so to speak.  Georgia's goal was to keep manufacturing in Australia and, after much trial and error, she has been able to achieve this with a local and loyal supplier.
The Clamp side table collection from industrial designer Jason Bird is all about tailoring the legs, size, shape, colour and finish of side tables.  It is a reinvention of a nest of tables to give flexibility to a room. The legs and tabletops come in three finishes to give a variety of looks and because they manufacture on order, you could even have the legs in a mix of colours.
The new "contemporary" has a pared-back look that is leaning toward elegant-industrial. It brings out the beauty of natural materials and enhances the features that technology can give us. However, it is not so much the colours, the shapes or the materials that are the main focus of the new contemporary but more what it stands for: original, Australian-designed, not mass-produced and just as affordable as that replica piece that you have seen in every second room. This is only a tiny snapshot of what is being produced. Of course, it might take a little hunting to find more out there but good affordable design is worth taking the time to search for.
1 & 2) Unusual table shapes mix with the simplicity of the chair legs to give a unique take on the everyday dining table. luxxbox.com
3&4) Multifunctional pieces give longevity to furniture and with simple changes, create different looks in a room. The CAJA boxes can be used for storage inside and the lids can have openings for vases and flowers. They could also hold food for parties or use a simple plain top to hold a lamp or decorative items. caja.com.au
5) Michele Chow exhibiting in Design in Sydney 2013. desseinfurniture.com
6) A chair that works perfectly in the home or office. The sleek lines of the Para chair lend it to being a possible classic of the future
7) The Spool is a side table, which can be converted into a trestle or dining table when there is a pair of them with the Plank. Perfect for apartment living and small spaces
WORDS / Shaynna Blaze
Originally from Grand Designs Australia magazine Issue 3.1